Contact the Student Ombudsman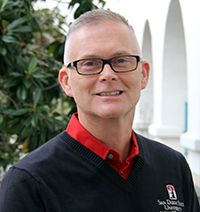 Darrell Hess
Student Ombudsman
[email protected]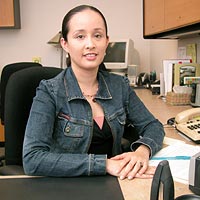 Karla Ramirez
Assistant Student Ombudsman
[email protected]
There are multiple ways to reach our office:
Virtual Front Desk: https://SDSU.zoom.us/my/studentombudsdesk
Phone: 619-594-6578
Fax: 619-594-2383
Office e-mail:

[email protected]

Mail:
Office of the Student Ombudsman
San Diego State University
5500 Campanile Dr.
San Diego, CA 92182-7437
Location: Our office is in Student Services East, Room 1105. If you are walking into Student Services away from the main campus (Love Library, Centennial Hall, etc.), we are on your left-hand side, on the bottom floor, past the staircase. We are in the walkway that leads toward Big City Bagel Coffee Stand and the North Education Building, behind the Student Services West building.
Our office is open from 8:00 am to 4:30 pm, Monday through Friday.