Identifying a Basic Needs and Wellness Situation
When a student talks about food, housing, finances, mental health (stress, anxiety, depression, etc.), and sleep…
Listen for statements about a lack of or barriers to food, housing, finances, mental health or sleep.
Listen for vague language or downplaying of their situation.
Take statements about basic needs or wellness seriously, even if they seem casual and even if a student feels or acts normal about their situation.
If you hear a student talk about a basic needs or wellness situation, follow up with them via email, text, Zoom messaging, or in person to check in and talk about resources available to them.
Use the dropdowns below to find more specific information on how to identify a Basic Needs and Wellness situation.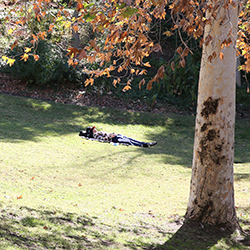 Talking to students about Basic Needs and Wellness
If a student's behavior seems abnormal: whether they are crying often, withdrawn, irritable, angry, or stressed…
Check in with them using open ended questions
Actively listen to what they have to say
Use the information from your conversation to refer the student to the appropriate resource.
Use the dropdowns below to view further resources on a variety of situations.