CSU TO REQUIRE COVID-19 VACCINE FOR FALL 2021. The CSU has shared that COVID-19 vaccinations will be required for students, faculty and staff this fall. Upload your vaccination card now. Additional information can be found on the university's dedicated COVID-19 page.
About Us
The Center for Student Rights and Responsibilities is responsible for acting on behalf of the University president regarding all aspects of student discipline. The office receives reports of alleged student misconduct relative to Title 5, California Code of Regulations, and investigates complaints in order to determine whether University disciplinary action is to be pursued. University disciplinary action may run concurrently with civil or criminal action and/or the residence hall eviction process which is initiated by the court system. One type of judicial action does not necessarily affect the other.
Campus related violations include both academic and non-academic misconduct, misconduct in the off-campus surrounding community, off-campus community-sponsored events, and online sites.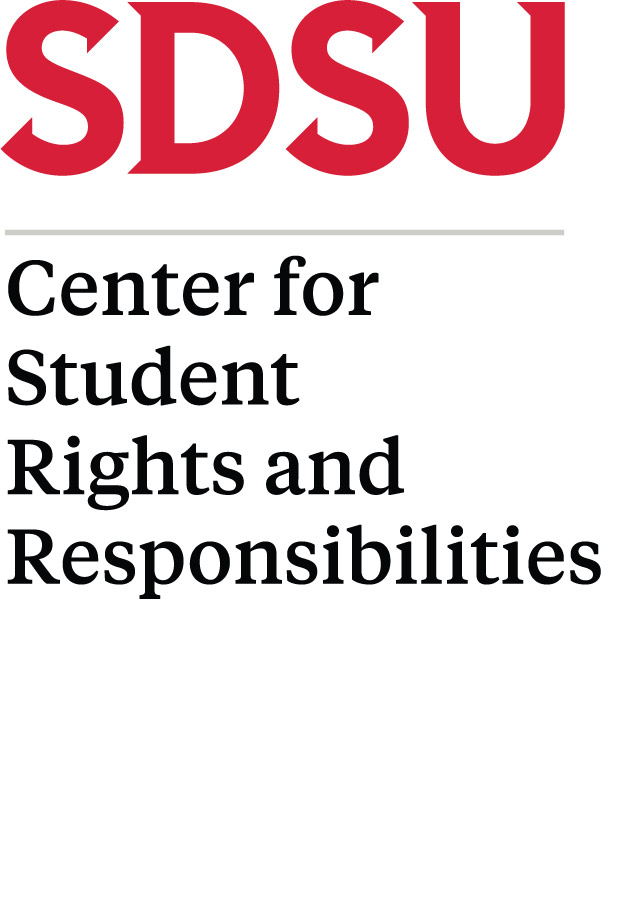 Mission Statement
In support of the mission of San Diego State University, the Center for Student Rights and Responsibilities educates campus community members about the Student Code of Conduct and assists in the development of students as good citizens.
In order to carry out this mission, we strive to:
Demonstrate care for individual students, their educational aspirations, and personal development
Help students and parents understand the importance of accountability
Increase retention by encouraging students to make appropriate, ethical and positive choices
Decrease risk behaviors through intervention and appropriate sanctioning
Ensure that students' due process and privacy rights are protected
Provide outreach, educational materials and advisement to students, faculty and staff regarding the Student Code of Conduct and system wide processes.