Welcome to Student Life & Leadership!
It is important to make the most of your experiences at San Diego State University by getting involved. You can balance your time for learning, leading, and living by participating in activities with other students who share your same interests. Build your skills, create friendships and become a part of the exciting things happening on our campus!
Come visit us in Student Life & Leadership where opportunities for involvement are waiting for you.
CSU TO REQUIRE COVID-19 VACCINE FOR FALL 2021. The CSU has shared that COVID-19 vaccinations will be required for students, faculty and staff this fall. Upload your vaccination card now. Additional information can be found on the university's dedicated COVID-19 page.

OUR MISSION
Student Life & Leadership promotes student engagement, development, and success. We provide a balanced University experience for our diverse community through teaching, advising, and programming.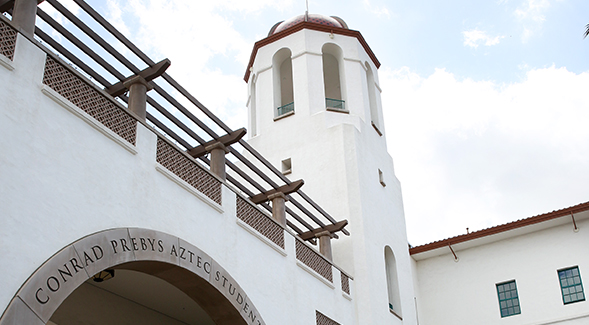 Sign up for the Campus Life Weekly!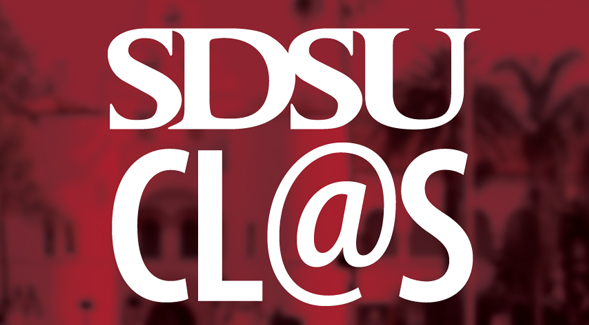 Download the [email protected] App on your device and visit the Presence Portal to see our RSOs and departmental events happening throughout campus!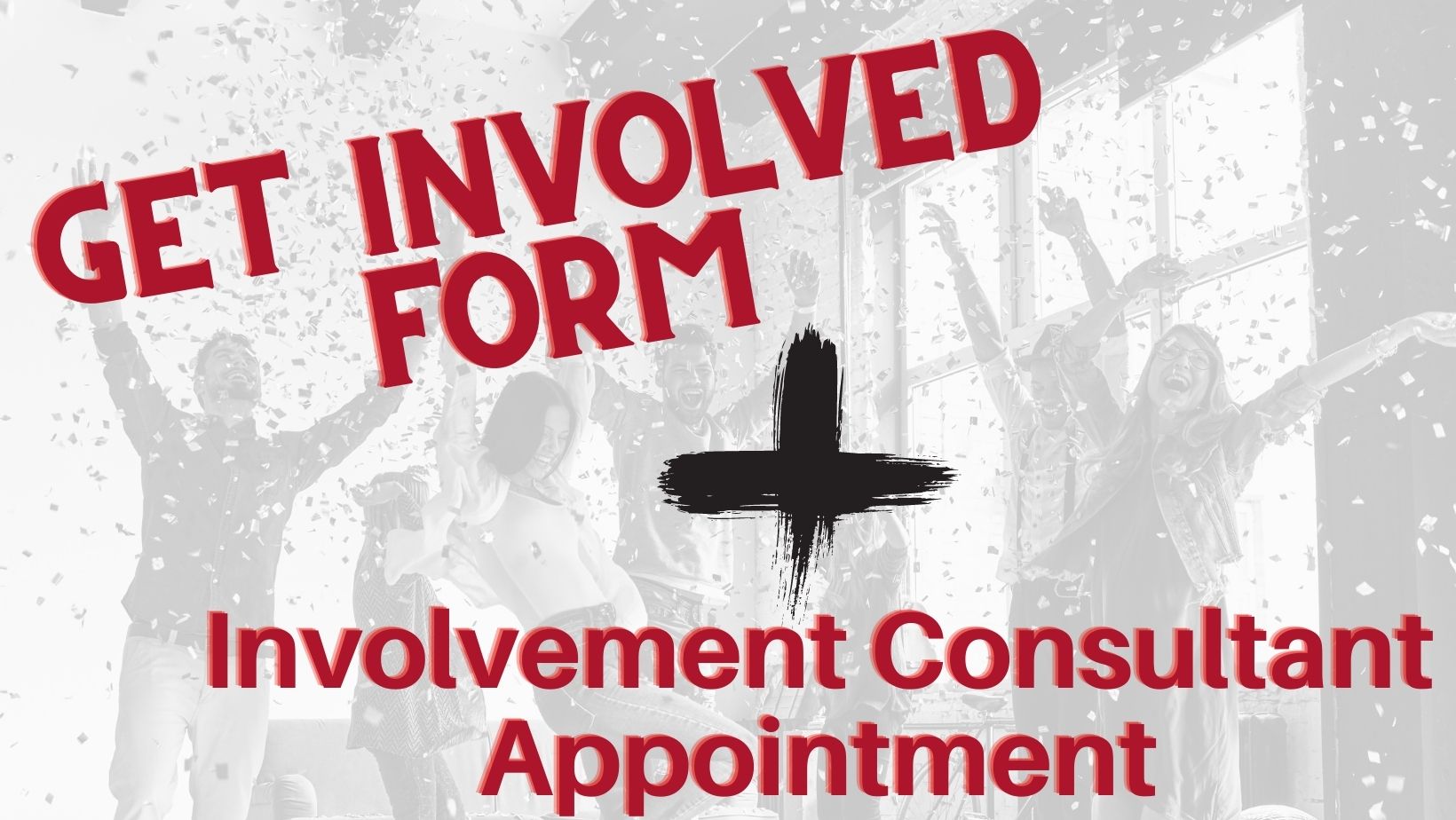 Looking to get involved but not sure where to start?

Complete the Get Involved Interest Form today (link below). Then schedule an appointment with an Involvement Consultant to get your results!
---
NEWS & EVENTS
Homecoming Court Application
Homecoming is a time-honored tradition at San Diego State. Students, faculty, staff, and alumni gather to commemorate their passion for SDSU and recognize the outstanding achievements made by SDSU student leaders. Through recognition of the Royal Court, SDSU honors those exceptional students who have shown their dedication through extraordinary commitment to leaving a legacy of pride.

Homecoming Court Selection Process
Ten Homecoming Court members are selected based on leadership, school spirit, integrity, and achievement through their contributions and involvement at San Diego State University. A team of faculty, staff, and alumni select the Homecoming Court and from the Court, two Homecoming Royals. The Homecoming Court Royal Application period for Fall 2021 is September 27, 2021-October 18, 2021.
To Apply, please visit:
https://sdsu.presence.io/form/2021-san-diego-state-university-homecoming-royal-court-application
For more information, please contact [email protected].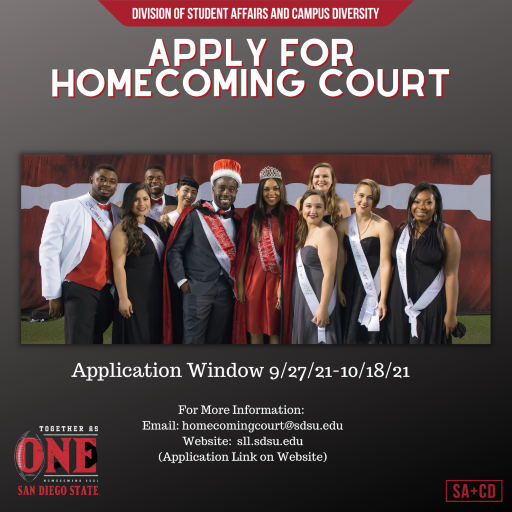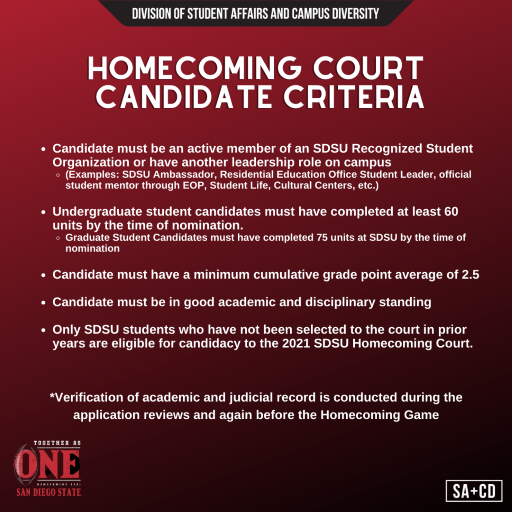 AZTEC EXPERIENCE
Corina Lard: Prepared to Succeed

See Corina's Aztec Experience