Learn About SDSU's Student Organizations
Whether you're a student leader, an advisor, a member of an existing organization or looking to start a new one: here's where you'll find everything you need to know about student organization events, policies, procedures, services, and resources.
With more than 300 different student organizations (see List of Student Organizations) at SDSU, there's guaranteed to be something here for you!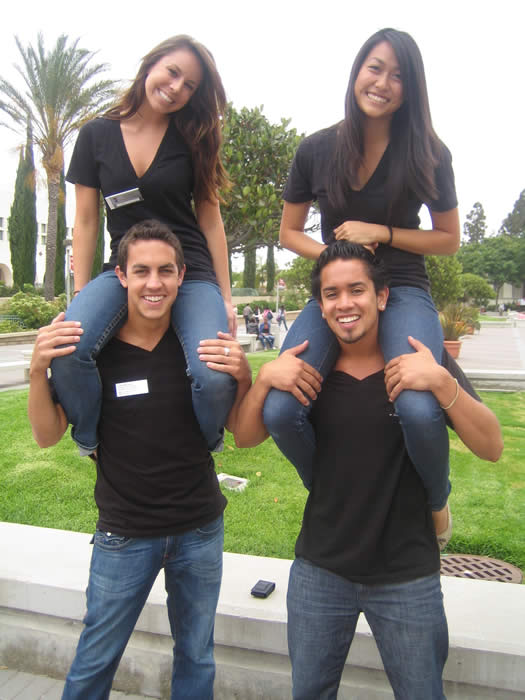 What are student organizations all about?
SDSU's student organizations cover a wide range of interests and involve all sorts of students.
You might be interested in recreation, honors societies, cultural groups, professional development organizations, multicultural societies—or maybe starting your own student organization. Whatever your interest, you'll find information about how to get involved through SDSU's Student Life & Leadership office.
Check out the SLL events page for latest SDSU news & events!
How can we help you?
SDSU's Student Life & Leadership office has a dedicated Student Organization Team.
We provide consultation on campus policies and procedures, and help organizations with many aspects of planning such as:
Event Application System (EAS).
Information for Campanile Foundation, tax ID number, and sources of funding.
Student Organization Leadership Development Program (SOLD) and Student Organization Development.
We collaborate across campus with students, faculty, staff, advisors, Associated Students — the entire campus community — to better serve you.
Student life advising
Amaris Gonzalez
For Political, Cultural, Recreational and Religious Organizations
Email to schedule an appointment.
Kaleigh Lacouture
Academic/Major-Related, Honor Societies, Non-RSO
Email to schedule an appointment.
Kayla Snow
For Fraternity and Sorority Life Chapters, Councils and Greek Auxiliary groups.
Email to schedule an appointment.
Michelle Halverson
For Leadership and Service & Support Organizations, Imperial Valley.
Email to schedule an appointment.
Helen Ma
For Comuter Life programs.
Email to schedule an apointment.