Information for Recognized Student Organizations
Student Organization Involvement Expos
Student Life & Leadership is offering three different involvement expos for student organizations that will occur within the first five weeks of the semester. The Involvement Expo that best fits your organization will be based on the organization type, as listed on the Recognized Student Organization (RSO) Application.
Registration for the 2019-2020 student organization expos is now closed. Please refer back to this page in Summer 2020 for information to register for a Welcome Week.
Student Organization Work Space and Basement Storage Space Application
Visit the links below to complete the Work Space Application and/or Basement Storage Space Application.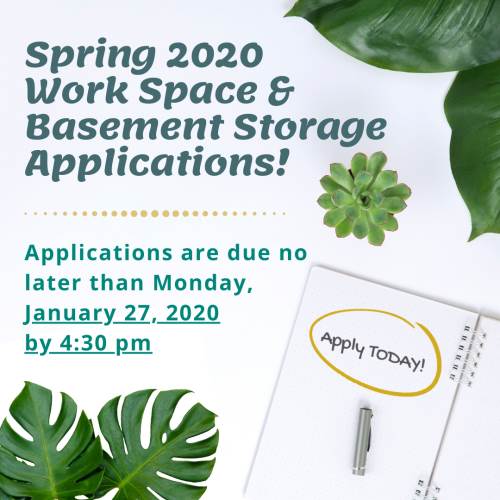 ---
Here is a quick video about our process:
Success Inspirational Quote (copy) on Biteable.
---
In-Person Workshops
The Student Life & Leadership Office offers a variety of developmental and leadership workshops for recognized student organizations and campus groups. Request a workshop for your organization by emailing [email protected].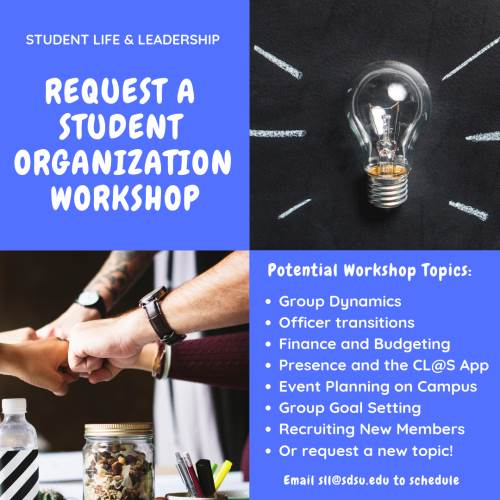 Request a Student Organization Workshop
Potential workshop topics:
Group Dynamics
Officer Transitions
Finance and Budgeting
Presence and the [email protected] App
Event Planning on Campus
Group Goal Setting
Recruiting New members
Or request a new topic!
Email [email protected] to schedule.
Student organizations are expected to reserve a space for any presentations requested. Space requests outside of general business meetings need to be approved through the Event Approval System. Workshop requests made outside of regular business hours will be subject to staff availability.
Video Workshops
Gain valuable information from the convenience of your computer or smart phone with our video workshops.