Welcome to Commuter Life
Finding your place, making friends, and connecting academically and socially to campus are keys to your success at SDSU. Through coordinated care and general advising, certificate programs and other active programming, we aim to provide students living at home and commuting to campus with important tools to help you make a positive connection to campus.
It can be very easy to fall into a routine of traveling to campus, going to class, and traveling back home. Challenge yourself to find an activity or organization on campus. Doing so will provide you an on-campus support network, and a sense of a "home away from home." Students who become involved on campus are more satisfied with their college experience, and do better academically.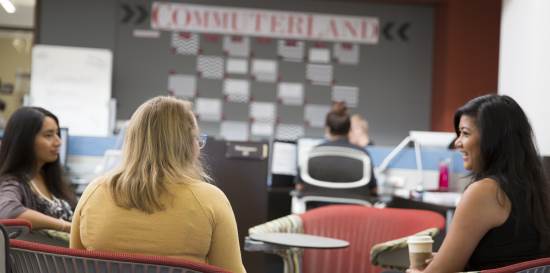 Commuter Success Pathways
SDSU Commuter Life End of Year Recap 20-21
Purpose
The Center for Commuter Life aims to support and engage students living at home and commuting to campus through workshops, coordinated care and general advising, peer mentoring programs, and other support services to foster student success and a positive connection to the San Diego State University community.
Some interesting statistics about commuter student:
Over 85% of today's college students live off-campus.
Over 80% of undergraduates work, with 46% of full time students working 25 hours or more a week.
Helpful Links