Greek Life Join Us Series

Overview
The Greek Life Join Us Series started with a programming initiative lead by the Sexual Violence Programming Committee comprised of members of the Greek community Spring 2016.
Join Us Series are designed to address critical issues and areas of interest that affect our society, college students today, and members of our Greek community. Events are highly encouraged for Greek members to attend and are open to the entire SDSU community!
Collaboration & Partnership Opportunities
The Greek community stives to collaborate and partner with on and off campus organizations to bring the best resources and knowledge to Join Us Series programs and events.
If you or your organization would like to be part of an upcoming Join Us Series, please submit the form below and a representative from Greek Life will be in touch!
Greek Life Join Us Series Collaboration & Partnership Interest form
Upcoming Events
Join Us: Mental Health Education & Suicide Prevention
Spring 2016 February 29 - March 2, April 30
Facebook Events
Chapter Co-hosts: Sigma Phi Epsilon, Beta Gamma Nu, Alpha Gamma Delta, Delta Gamma
Campus & Community Partners: SDSU Counseling & Psychological Services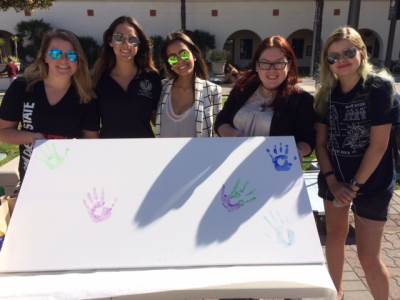 Past Events
Join Us: Women's Empowerment Series
Fall 2015 October 27 - 29
Facebook Event
Sponsored by College Panhellenic Association (CPA)
Chapter Co-hosts: Alpha Gamma Delta, Alpha Phi, Delta Gamma, Gamma Phi Beta, Phi Delta Theta
Campus & Community Partners: Kristen Hadeed, SDSU Police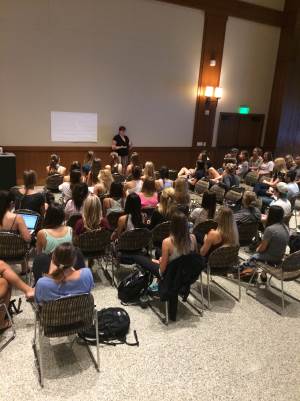 Join Us: Sexual Violence Awareness & Prevention
Spring 2014 February 16 - 23
Facebook Event page
Chapter Co-hosts: Theta Chi
Campus & Community Partners: No Silence, No Violence; FratMANers, Only with Consent, SDSU Counseling & Psychological Services, Aztecs for Awareness, SDSU Health Promotion & Peer Health Educators, Center for Community Solutions, Womyn's Outreach Association, SDSU Student Health Services, SDSU Police