Mentor Programs
Commuter Life at San Diego State University is excited to share all about our Commuter Life mentor programs for Freshmen and Sophomores. Our academic mentors and Sophomore Surge mentors encourage and guide commuter students in their first and second years to excel academically and succeed during their time here at SDSU. Through these mentorship programs, Commuter Life aims to inspire a well-rounded experience on campus and to create a network of community and campus resources for SDSU's commuter students.
Learn More About Our Freshmen Mentoring Program and Learning Communities Here
Sophomore Surge is designed to pair students with junior, senior or graduate students who will be a mentor and provide important information and resources needed during the sophomore year. Mentees and mentors will meet weekly or biweekly during each semester based on need. Topics to be discussed will include: leadership skills, resume building, internship opportunities, preparing for upper division courses, and much more.
Attention Sophomore Commuter Students:
Sign Up To Be Paired With A Sophomore Surge Mentor!
SDSU Sophomore Surge 2020-2021 Participation Form
Please fill out this form if you are interested in being paired with a mentor, who is an upperclassman SDSU student.
Are you a second year sophomore student who commutes to campus? Looking for an upperclassman mentor to steer you in the right direction as you head towards upper division status? Sign up now to be paired with a mentor!
Topics that sophomores will learn more about include getting involved on campus, preparation for upper division courses, professional career and leadership advice/tips/resources, and many more items to help you succeed during your sophomore year and get you in the right direction for your junior year.
This program is open, and free, to SDSU commuter students who will be starting their second year on the SDSU campus.
Click here to watch a video about Sophomore Surge!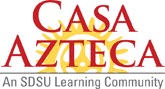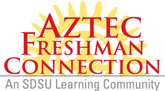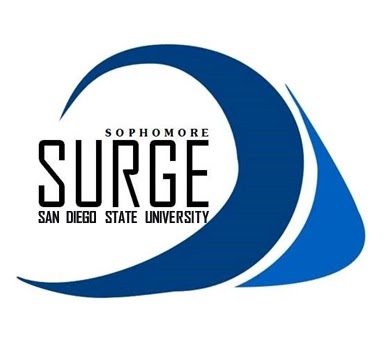 Sophomore Surge Mentor:
Sophomore Surge Mentors are junior, senior, or graduate students who are paired with sophomore commuter students based on college or major. Surge mentors will provide career and major exploration, refer mentees to various campus resources, provide opportunities for self-reflection/improvement, and introduce or reinforce the importance of campus involvement and leadership.