TEAM Retreat
Overview
TEAM Retreat is an annual, 3 day, off campus retreat geared towards chapter presidents in our Greek community. All chapters are expected to send 1 representative, preferably the chapter president. Each of the council presidents are also expected to attend.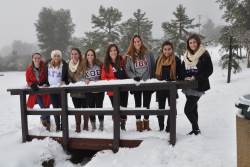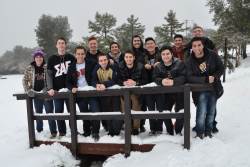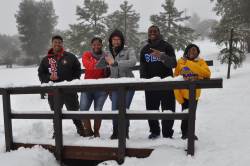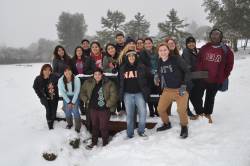 TEAM Retreat 2017
January 10-12, 2017
Depart Campus: 10:00 am
Return to Campus: 2:00 pm
Whispering Winds Catholic Camp & Conference Center
17606 Harrison Park Road, Julian, CA, 92036
Packing List & Restricted Items
Cost per chapter: TBA
Transportation, food/drink, and lodging will be covered by the cost per chapter. Checks must must be made out to Associated Students with Chapter Name in the memo line and turned in at the chapters first respective council delegate meeting of the spring semester.
Each chapter must have the chapter president (or other representative attending in their place) register themselves no later than 11:59 pm December 21, 2016 (last day of finals).
Registration for TEAM Retreat 2017