Glazer Center for Leadership & Service
In a world that is changing rapidly, there is a need for leaders who possess a comprehensive understanding of the challenges we face in the 21st century. Committed and well-prepared leaders are essential to our ability to tackle these challenges. San Diego State University leadership programs serve as a leading resource in educating, training and motivating tomorrow's leaders to address our most critical problems and shape a better world.
The leadership programs at San Diego State University are designed to have a profound and lasting impact on our students, community and the world by delivering an innovative leadership curriculum with a multicultural approach. Using a comprehensive, interdisciplinary program to develop students' leadership skills, the leadership programs will empower students to think creatively and prepare them to change the world.
Our Fall 2023 workshop schedule is here!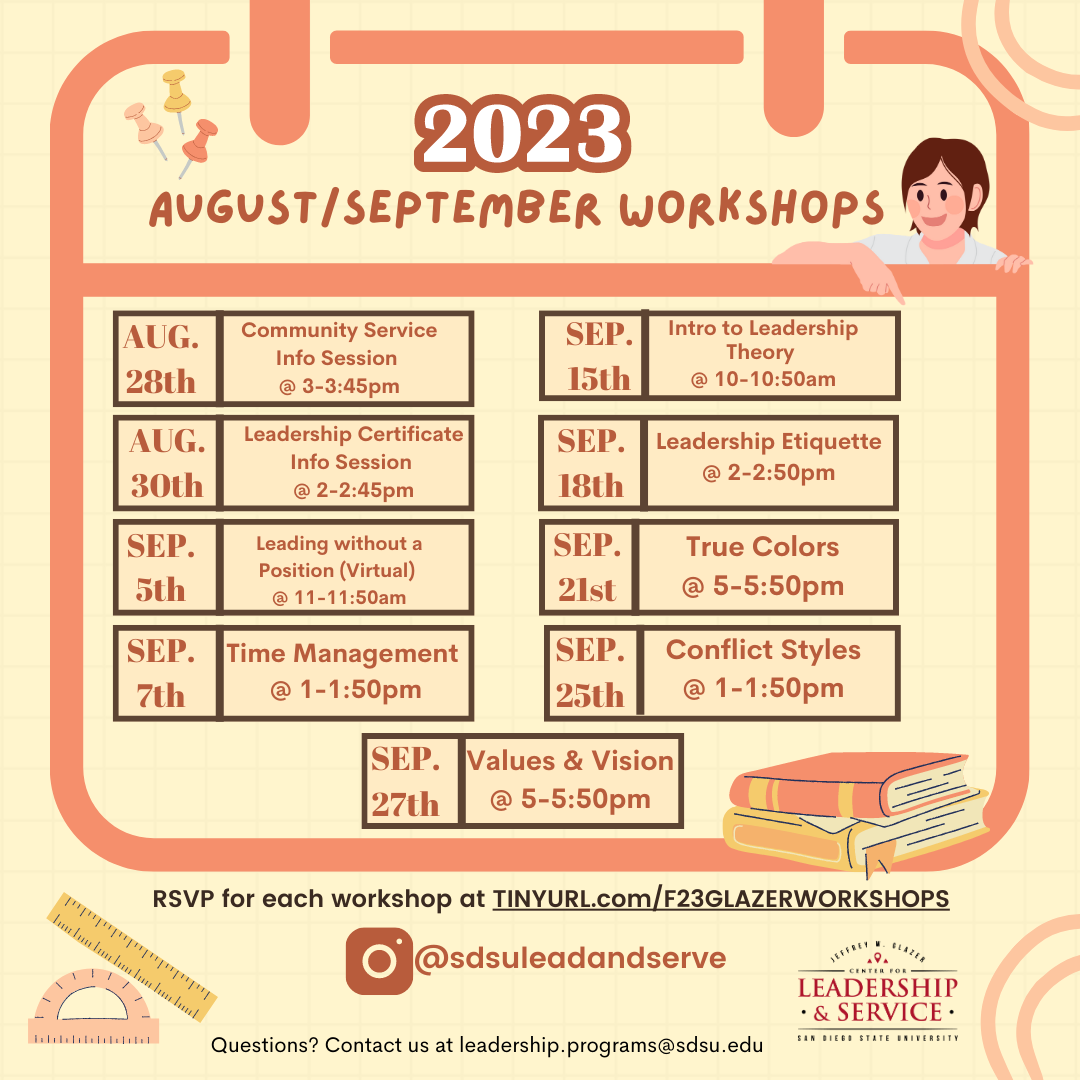 Workshop Schedule by Month
August/September
Community Service Info Session: Monday, August 28th 3-3:45 pm
Leadership Certificate Info Session: Wednesday, August 30th 2-2:45 pm
Leading Without a Position (Virtual): Tuesday, September 5th 11-11:50 am
Time Management: Thursday, September 7th 1-1:50 pm
Intro to Leadership Theory: Friday, September 15th 10-10:50 am
Leadership Etiquette: Monday, September 18th 2-2:50 pm
True Colors: Thursday, September 21st 5-5:50 pm
Conflict Styles: Monday, September 25th 1-1:50 pm
Values and Vision: Wednesday, September 27th 5-5:50 pm
October
Leading Without a Position (Virtual): Monday, October 2nd 11-11:50 am
Servant Leadership: Tuesday, October 3rd 3-3:50 pm
True Colors: Wednesday, October 11th 12-12:50 pm
Leadership Etiquette: Tuesday, October 17th 3-3:50 pm
Intro to Leadership Theory: Wednesday, October 18th 12-12:50 pm
Values and Vision: Monday, October 23rd 2-2:50 pm
Conflict Styles: Thursday, October 26th 4-4:50 pm
Time Management: Monday, October 30th 12-12:50 pm
November/December
True Colors: Thursday, November 2nd 3-3:50 pm
Leadership Lessons: Tuesday, November 7th 3-3:45 pm
Leadership Lessons: Tuesday, November 14th 3-3:45 pm
Community Service Info Session: Monday, November 27th 2-2:45 pm
Leadership Lessons: Tuesday, November 28th 3-3:45 pm
The Servant Leader (Virtual): Wednesday November 29 2-2:50 pm
Time Management: Thursday, November 30th 11-11:50 am
Leadership Lessons: Tuesday, December 5th 3-3:45 pm
Gift Endows Leadership Center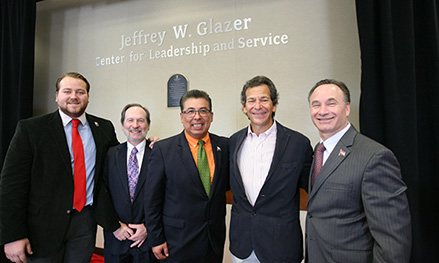 A significant gift from SDSU alumnus and Monty winner Jeffrey W. Glazer, '81, will ensure that leadership training for students continues well into the future.
Glazer, a long-time supporter of leadership programs at San Diego State University, has endowed the formerly named Center for Leadership and Community Service and its programs for students across campus.
He was joined by SDSU President Elliot Hirshman and Vice President for Student Affairs Eric Rivera, along with a group of student leaders today for the naming of the Jeffrey W. Glazer Center for Leadership and Service.
"Jeff's incredible generosity will enable us to support, enhance, transform and sustain our center and provide ongoing support of students and leadership initiatives for years to come," Rivera said.
Glazer, who taught in the College of Business Administration, served on the boards of the SDSU Alumni Association and the Campanile Foundation. He hopes his gift will lead to greater collaboration among SDSU's academic and cocurricular departments to provide additional leadership opportunities for students.
A variety of opportunities
The Glazer Center, located in the southwest corner of the second floor of the Conrad Prebys Aztec Student Union, offers students a variety of leadership and service opportunities.
They range from training workshops, to community service activities, to full-day leadership seminars such as the annual SDSU Leadership Summit. More than 500 students attended the summit.
In addition to a variety of programming, the center also offers students the opportunity to earn a Leadership Certificate through completion of trainings, workshops, community service projects and reflective exercises. Nearly 600 students have completed the certificate program or are in the process of completion.
Glazer's gift has been a factor in the university's plans to offer an academic minor in leadership. Students enrolled in the interdisciplinary minor will take courses in leadership development, most of which are specific to their major. The courses will enhance the students' professional resumes as they prepare for careers after graduation.
Long-standing commitment
Glazer's involvement with the leadership center dates back to 1987 when he first connected with an advisory board for the center through the SDSU Alumni Association.
"To this day, the vision for the leadership center is the same," Glazer said. "It's the same vision I've always had and it has never changed, only the execution has changed."
Randy Timm, director of Student Life & Leadership, the department in which the Glazer Center is housed, said Glazer's support of the center for more than 25 years has guided it to its current successful status.
"See those books over there?" Timm said, pointing to shelves filled with leadership titles. "Those books, and so much more of this center are because of Jeff Glazer and his dedication to leadership education for students."
In addition to encouraging more connection between alumni and students through leadership and service programs, Glazer hopes his gift will enable SDSU to provide more coordinated leadership opportunities for students.
"The more opportunities we have for students to do things, the more the students will learn," Glazer said. "Being a leader requires a lot of work, but it also requires passion. Helping students find what they are passionate about and develop their leadership skills builds great leaders for our future."
Relational Leadership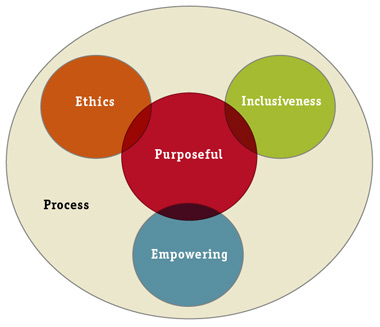 Our leadership programs are based upon the relational leadership model. We believe this is the best way for leaders of today to learn the tools necessary to make a difference tomorrow. Relational Leadership refers to a leadership model that focuses on the idea that leadership effectiveness has to do with the ability of the leader to create positive relationships within the organization. According to Susan R. Komives and Timothy R. McMahon, relational leadership consists of five main values:
inclusiveness
empowering
purposeful
ethics
process
Leadership Images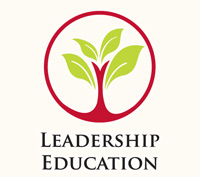 Linking context to classwork and theory is an important aspect of learning at San Diego State University. To this end, the leadership images represented below were designed by students in the SDSU School of Art, Design, and Art History as part of a class project.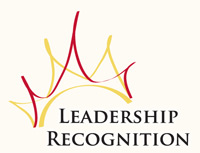 This image was designed to be a symbol of learning and growth. This is represented through the tree whose leaves in the center represent the themes used to promote leadership: Development, Recognition, Education, and Training.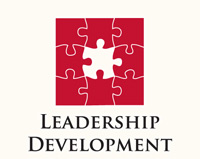 This image was designed to represent leadership as something energetic and positive. The sun is the single-most important natural object that keeps us healthy and influences our lifestyle, especially here in San Diego. The center ray of the sun takes on a leadership position as it shines higher, reaching for a goal, much like our student leaders whom we recognize.
To be a great leader a person must know how to assemble all of the pieces of knowledge and skills together, which is much like putting together a puzzle. Once a student attends SDSU Leadership Development programs, they will begin to discover and understand the missing piece of the puzzle.