Book an Appointment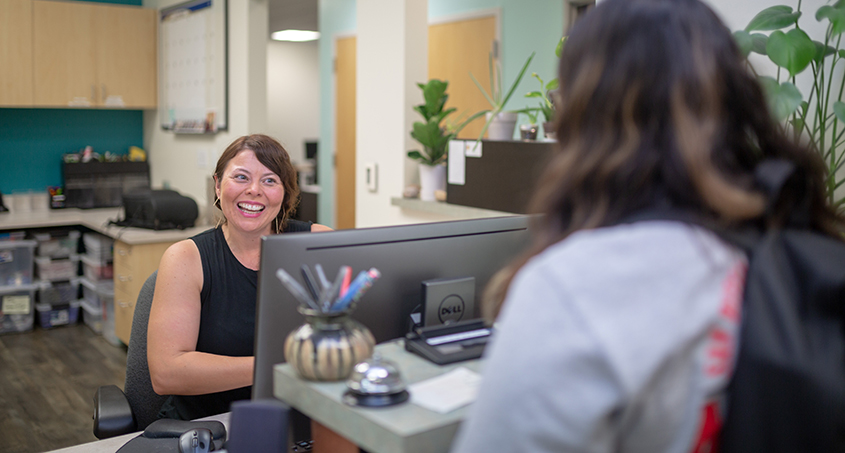 Announcements
COVID-19 Operational Adjustments
Student Health Services has implemented the following operational adjustments in order to continue serving our students while responding to the ongoing COVID-19 situation.
Hours:
Student Health Services is open Monday - Friday, 8:30am - 4:30pm; Wednesday, 9:30a - 4:30pm.
COVID-19 Testing & Care:
COVID testing is available with an appointment. For more information about testing and scheduling a test see our COVID-19 Care page.
For students who are experiencing COVID-like symptoms, please call us at 619-594-4325 for an appointment or send a secure message through HealtheConnect.
General Services:
All services must be scheduled via phone call first. Walk-in services have been suspended. Students should call 619-594-4325 to schedule an appointment or send a secure message through HealtheConnect.
Students with questions about medication refills, prescription transfers, or medical records, can contact us via phone or secure message in the HealtheConnect portal.
During business hours, students can consult with triage nurse via the phone.
After hours and on weekends and holidays, students may call the nurse call line at 800-226-6616.
For advance and same-day appointments, please call 619-594-4325.
To request a non-urgent appointment online, visit HealtheConnect.
Students enrolled in the Family PACT program must be eligible at the time of service to receive program benefits. To enroll or re-enroll in the program, you must apply a day in advance. Schedule an appointment to complete the process through secure webportal HealtheConnect.