Welcome Week Virtual Mixer
Thursday, Aug. 26 • 11 a.m. – Noon
Welcome COMPACT Students & Families to CEPOS—the Center for Educational Partnerships, Outreach, and Success!
Join us in this Welcome Week virtual session to meet students, faculty and staff working in CEPOS to support your success at SDSU. We welcome you as the newest members of our Aztec family and want you to know about the resources and services we can offer you as you transition to university life and progress towards graduating from SDSU. Family members are welcome to join this session where we will introduce our CEPOS team and provide you with a brief introduction to resources.
NOTE: This session will be of most interest to students who identify as Compact Scholars, but all attendees are welcome.
Register Today!
REGISTER today using the button above to join us at the virtual meeting on Thursday, Aug. 26, 2021, from 11 a.m.-Noon
Center for Educational Partnerships, Outreach and Success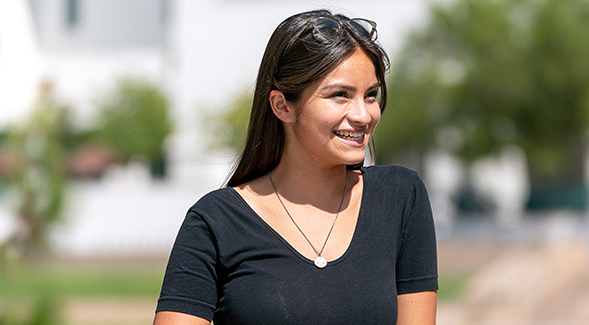 Excelencia in Education Honors SDSU Compact Scholars Program
The program is a national finalist for increasing graduation rates for participating Latinx students. The San Diego State University Compact Scholars Program is receiving national recognition for its success in helping Latinx students to achieve in the classroom and earn their diplomas.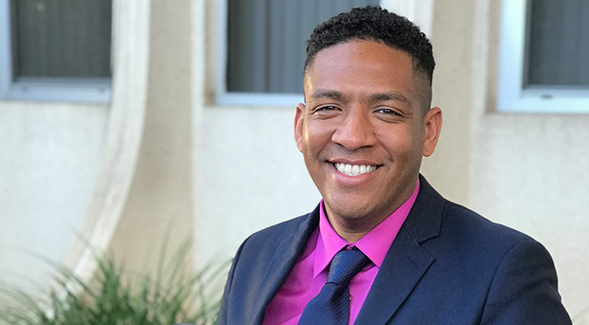 Breaking Through Barriers
SDSU alumnus Marcus Bush sees an opportunity to inspire the next generation as National City's first Afro-Latinx, LGBTQIA+ and millennial elected official. More than two months have passed since voters elected Marcus Bush ('10) to the National City City Council, making the San Diego State University alumnus the city's first Afro-Latinx, LGBTQIA+ and millennial elected official.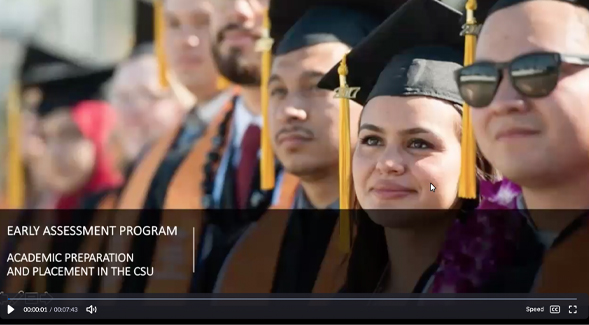 Early Assessment
Program
Watch this zoom video of the Spring 2021 EAP presentation. Rosie Villafana-Hatcher presents on the Early Assessment Program, Academic Preparation and Placement in the CSU, as the California State University, is committed to providing all students with the successful college experience.
OUR MISSION
The Center for Educational Partnerships, Outreach and Success seeks to educate, empower, and motivate prospective, incoming, and current students, families, and communities in the pursuit of higher education. We provide guidance and promote opportunities to access higher education through leadership, engagement, and service. By leveraging the leadership potential of our students as scholars and mentors, as well as enhancing opportunities for parent engagement, we provide both prospective and current students and their families with the tools to realize their fullest potential.
EAP
The California State University Early Assessment Program
The Early Assessment Program (EAP) is a collaborative effort among the State Board of Education (SBE), the California Department of Education (CDE) and the California State University (CSU). The program was established to provide opportunities for students to measure their readiness for college-level English and mathematics in their junior year of high school, and to facilitate opportunities for them to improve their skills during their senior year. More about EAP»
COMPACT FOR SUCCESS
Video: Requirement Updates

Watch video
OUR VISION
The Center for Educational Partnerships, Outreach and Success is passionate about strengthening communities by empowering students to become local and global citizens through the enhancement of their capacity for leadership, mentorship, and academic achievement.