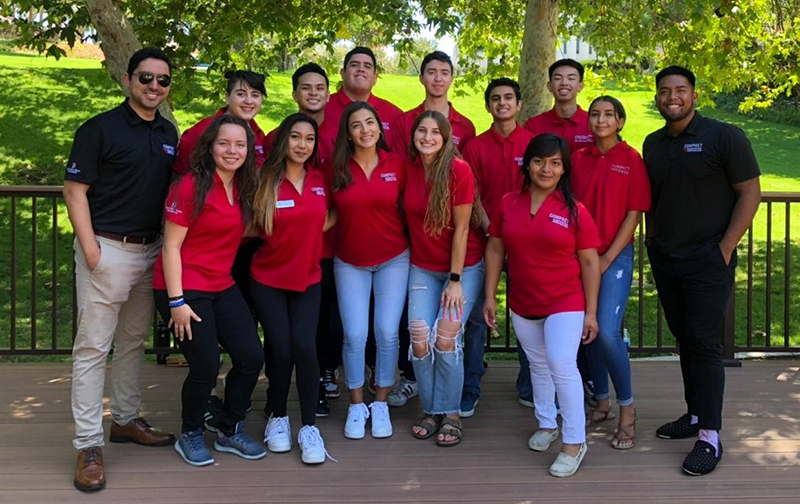 Outreach Assistants
The Outreach Assistants are student leaders who are employed in our department through Federal Work Study. They are the backbone of outreach efforts in the San Diego area and are primarily active in the Southbay region.
Outreach Assistants are assigned to various middle schools and high schools involved with the Sweetwater Union High School District. At these schools they assist counselors, teachers and educators in improving on the college going culture of the school. They do this through one on one conversations and large group presentations that explore student interests, goals, and ambitions towards a future at a higher education institution.
Along with the above duties, Outreach Assistants are also available to attend local community programs and school campuses for presentations and workshops on various subjects.
Presentation subjects can include life of a college student, entry level admissions preparation, entry level career exploration, transitioning from high school to college, and overall college culture.
Workshop subjects can include college application assistance and FAFSA (Free Application for Federal Student Aid) application assistance.
For questions about Outreach Assistants, please reach out to the EOPOS Outreach and Recruitment team at [email protected].