SOAR Mentor Program
Fall 2022 Protege Application Open
Deadline to Apply is July 31!
Meet Our SOAR Mentors! Read about them by clicking here.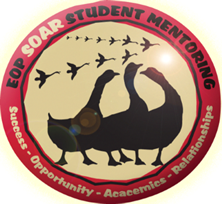 Mission
Be smart as a goose - SOAR with pride of success into real opportunity, master your academics and build lasting relationships with the EOP Mentor Program which recommends you learn from the V flight formation of geese.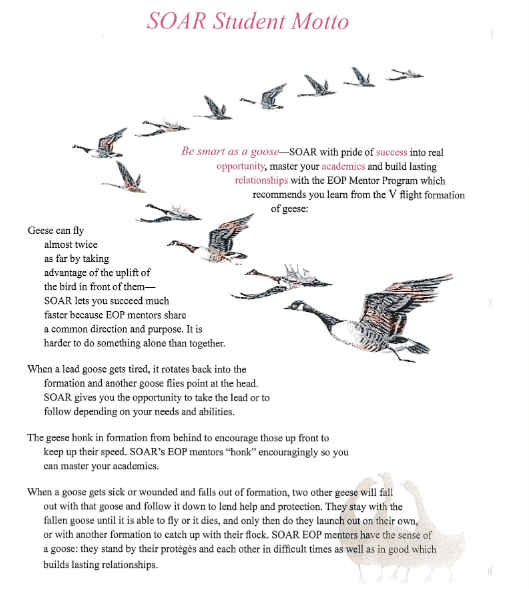 SOAR (Success, Opportunity, Academics, Relationship)
Is the Mentor Program of The Office of Educational Opportunity Programs and Ethnic Affairs (EOP). Through its components of success, opportunity for academic development, retention and graduation it allows EOP students to SOAR. The SOAR Mentor Program pairs trained upper-class student mentors with incoming freshmen called protégés. Mentors serve as guides to assist new students through the maze of rules, regulations, expectations, and activities of general college life.
SOAR Mentor
Social Media