AidLink
AidLink is a secure online system that gives you 24-hour access to your SDSU financial aid records and your SDSU scholarship application(s).
It is YOUR responsibility to check AidLink and your email
Important: SDSU's Office of Financial Aid and Scholarships will send communication to you in two ways only:
Via email
We use the email address you provided on your SDSU WebPortal account (prior to admission to SDSU). After you are admitted, and you accept the offer of admission, you are required to activate your sdsu.edu email account. Once this is done, all future correspondence will be sent to your SDSU email account.
Via AidLink
AidLink messages give you specific information about your application and instructions about additional information you are required to provide for us to determine your financial aid award. (Even if you have not received a recent email message from us, it's a good idea to check your AidLink account regularly.)
Don't wait in line. Check online!
Please check your AidLink account before contacting us with a question.
An AidLink account is automatic once you apply
Financial aid application:

We create your AidLink account automatically once we electronically receive the information you enter on your

FAFSA or California Dream Act Application when you apply online for financial aid. Usually, your AidLink acount will be available within 7 to 10 days after you apply. (Problems? No AidLink account?)
SDSU scholarship application:

If you do not already have an AidLink account created by completing your FAFSA or California Dream Act Application, we will create an account for you when you apply for an

SDSU scholarship

online. Your AidLink account is available immediately after you submit an SDSU Aztec Sholarship application online. You may access your AidLink account at any time to monitor your scholarship application status and awards.
How do I use AidLink?
Here are some of the ways you can use AidLink.
View your financial aid and scholarship information, instructions, and status.
Read your messages for instructions and actions you must take to be awarded or receive your funds.
Complete and submit some documents online.
Download and print documents that you need to sign and submit to us.
View and print your financial aid and scholarship awards.
Activate (request) student & parent loans.
How do I log in?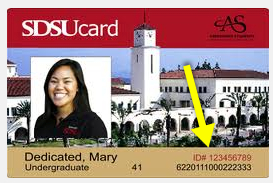 It's easy! You can either Log in using your SDSUid or your SDSU Red ID (your student identification number) and the applicable password.
Your SDSUid (e.g. [email protected]) is the account used to securely access many IT services on campus. Your Red ID is used to access the SDSU WebPortal to check your admission status, register for classes, check your grades, etc.
Problems? No AidLink account?
If the social security number you used on your FAFSA or the name and date of birth you used on your California Dream Act application does not exactly match what you used on your application for admission to the university, we will not be able to display your financial aid information on Aidlink, nor will we know when you have been admitted to the university. If this describes your situation, please contact the Office of Financial Aid and Scholarships for help.
Video Guide
Watch this 4-minute video describing How to Use AidLink.