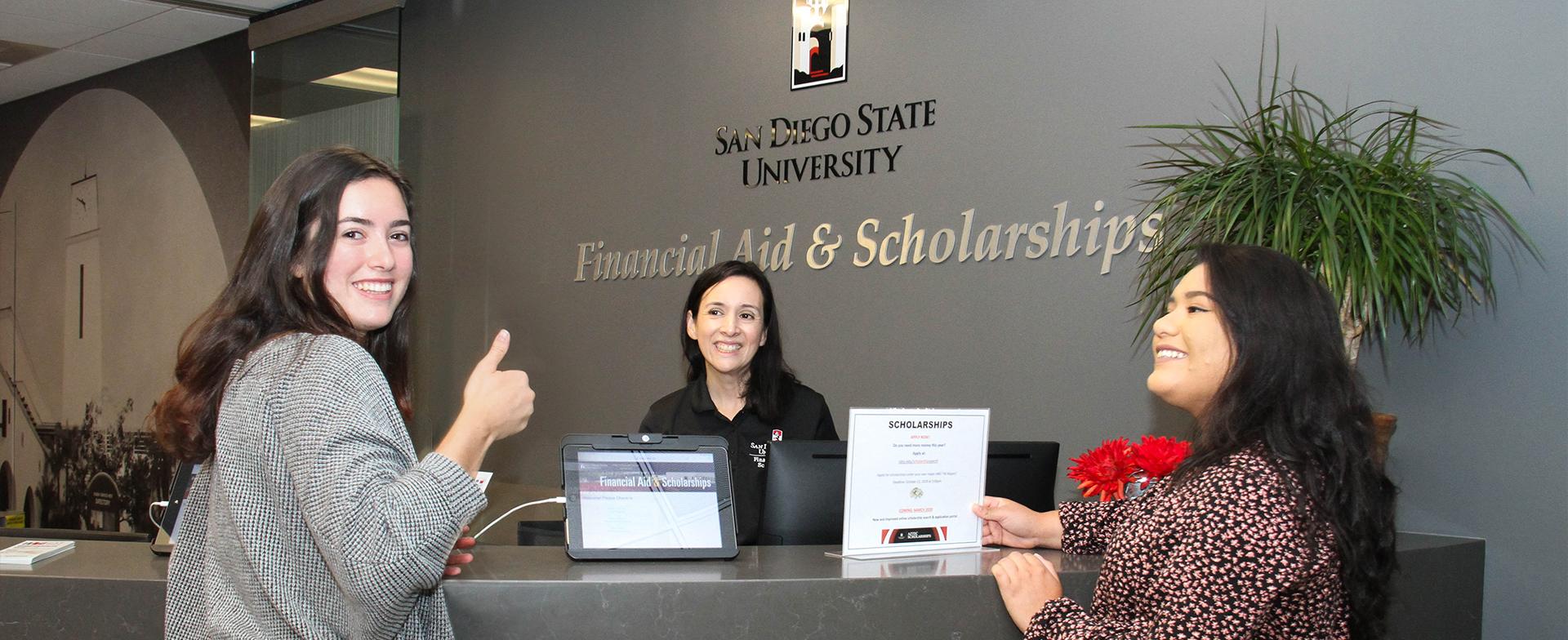 Welcome to SDSU's Student Financial Center:
Open Monday – Friday from 9:00am-5:00pm
We can help you with questions related to financial aid, scholarships and student accounts.
Students: please have your Red ID ready.
Parents: make sure your student is with you or has authorized you to speak with us. FERPA regulations prevent us from speaking with you about personal financial aid information unless your student is with you, or has released authorization to you. Release of authorization is done in the "Privacy Settings" in a student's WebPortal account. This could take 24 hours to reflect on our end, so please be aware.
San Diego State University is following the guidelines of county, state and federal public health officials and other authorities as it continues its academic and research mission during the COVID-19 pandemic. Visit the university's COVID-19 site and SDSU Flex site for more information.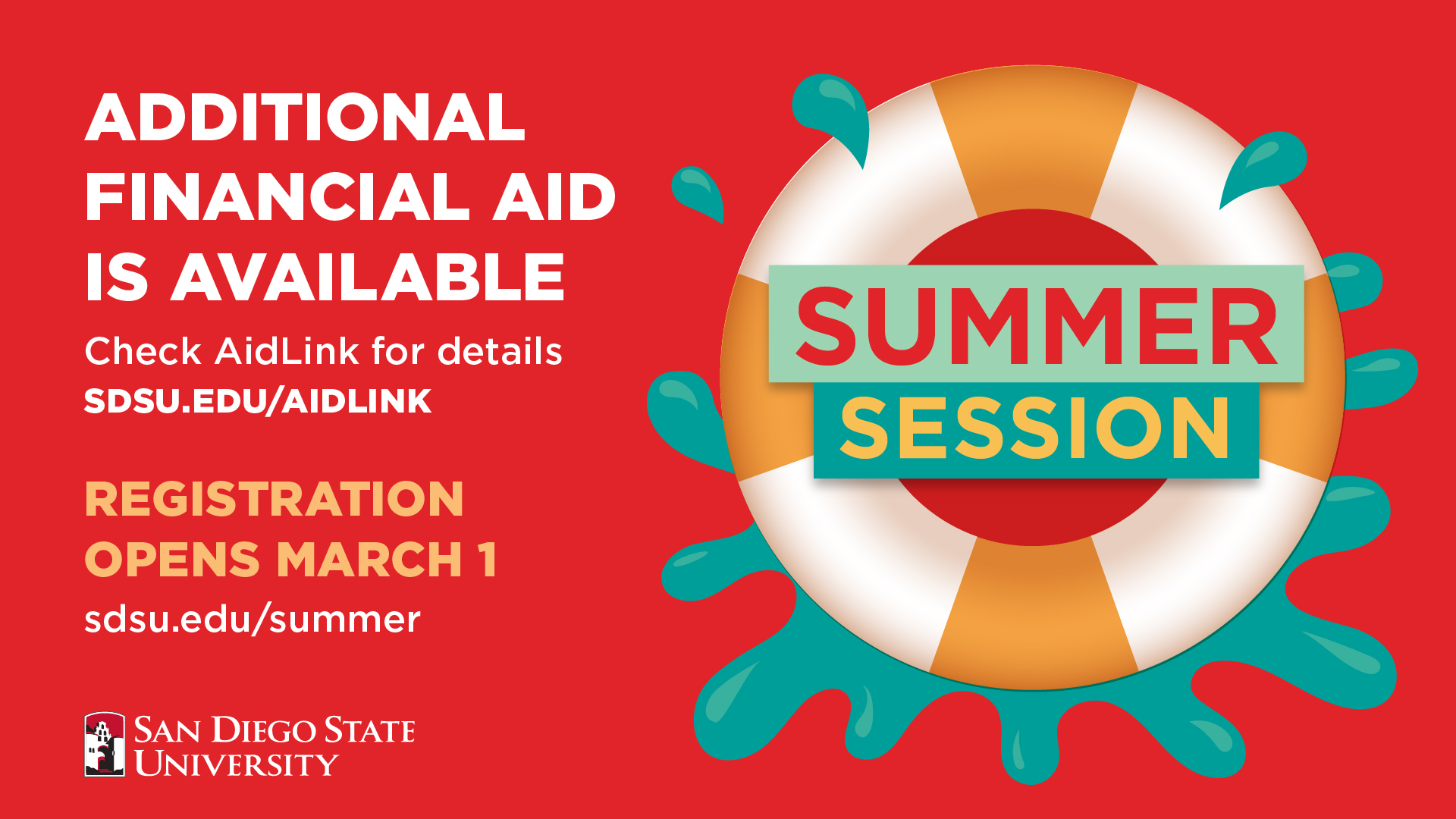 About Us
The Office of Financial Aid and Scholarships provides information and counseling so that you can make informed choices as you and your family plan for meeting the costs associated with attending San Diego State University. We also provide outreach and access services in collaboration with other university departments and the community.
No appointment is needed to speak with a counselor. Contact a financial aid and scholarship counselor.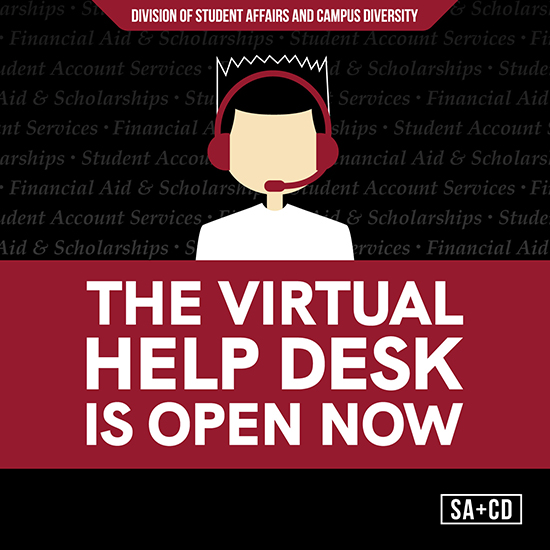 Virtual Coffee Hour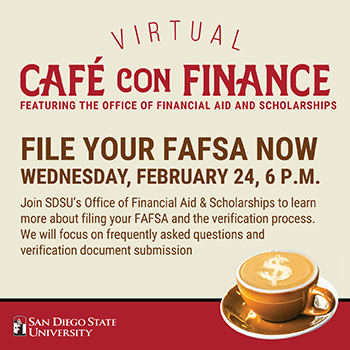 This coffee hour is for fall 2021 applicants and their parents. It will be held on February 24 at 6 p.m. The zoom meeting ID will be sent out a few days prior to the meeting.
Learn more about filing your FAFSA or Dream Act Application, and about AidLink (SDSU's financial aid portal). We will also discuss the verification process and frequently asked questions that students and parents typically have.
Click here for more on coffee hour.
Miss a Coffee Hour?
Previous sessions are available. Click the button below to view the list of videos.
SDSU federal school code: 001151
Videos and Tutorials
Find videos and tutorials to help you complete your applications and receive aid!

Watch the Video
What is the difference between loans, work study, grants and scholarships?
A loan must be repaid to the lender, plus interest. Income from a work study job is earned by students hired to work, and it is taxable. Grants and scholarships do not have to be repaid.
---
Economic Crisis Response Team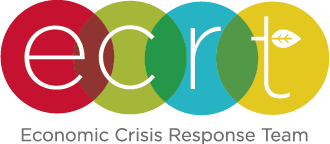 Visit the ECRT website to request assistance if you or a student you know has an immediate, temporary food or housing need.