Experience SDSU Podcast
Created by Students, for Students
The ExperienceSDSU Podcast is intended to highlight opportunities and experiences for current students at San Diego State University. Created by students, for students, join our team as we discuss the intricacies of campus life and the SDSU community.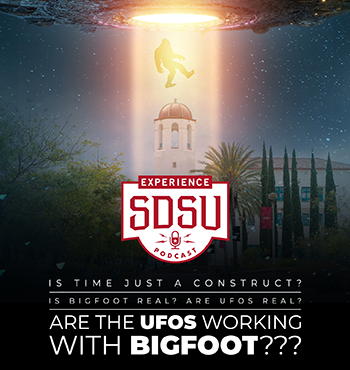 EPISODE 3: Fact or Fiction?
For this seaon's final episode, Sisilen and Taylor discuss their takes on alternate realities, the Mandela Effect, extraterrestrial activity and cultural phenomena. Tune in to the ExperienceSDSU Podcast for this deep dive into the world of fact or fiction, as discussed by Sisilen and Taylor! Now available through our link in bio on Anchor and Spotify. (Ep3 transcript)
Listen on Apple, Spotify or Anchor!
Past Episodes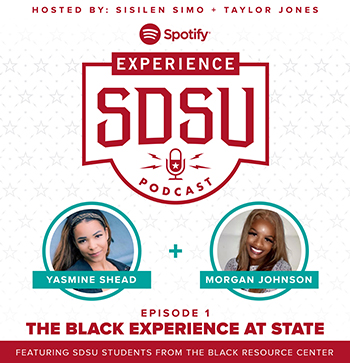 EPISODE 1: The Black Experience at State
Our first episode celebrates Black History Month and dives into the Black experience here at SDSU. Join our student hosts, Sisilen and Taylor, as they converse with Yasmine and Morgan on how the Black Resource Center has become an invaluable resource for connecting with the campus community. (Ep1 transcript)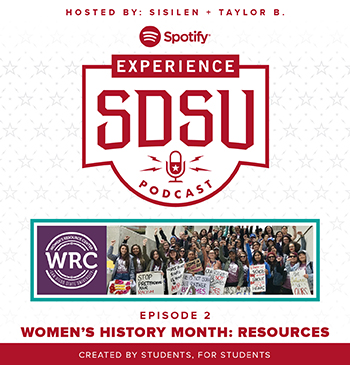 STUDENT PLAYLISTS
Created by Students, for Students
Created by our ExperienceSDSU student assistants, this playlist was made for students, by students. Note: Some songs selected may contain explicit language and do not represent the university's views.
Listen to the Black State playlist on Apple Music and Spotify and the Be Heard Playlist on Spotify and Be Heard on Apple Music.