Office of the Vice President
Mission
We provide students with the rich and distinctive experience that is the hallmark of an SDSU education. We create diverse communities and new cultural experiences that inspire students to break down barriers and transform lives, and our guidance and support help them navigate academic, personal and professional success to emerge as our dynamic and global leaders of tomorrow.
Christy Samarkos
Interim Vice President for Campus & Community Partnerships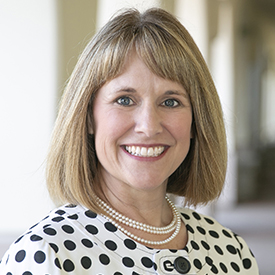 Christy Samarkos, whose professional career in Student Affairs spans more than 20 years, served in a number of progressively responsible roles at SDSU before being appointed Interim Vice President for Student Affairs and Campus Diversity. She has a broad range of leadership achievements and expertise in academic preparation; student advising, counseling, leadership training and development; co-curricular and multicultural programming; and staff development.
Samarkos, who has invested 20 years of her career at SDSU, is an advocate of student leadership development and success. Driven by collaboration and authentic leadership, Samarkos has devoted her career to advancing and adopting research-driven and data-informed practices that help ensure that programs and initiatives drive each student's propensity for personal, academic and, ultimately, career success.
Under Samarkos' leadership, the Division has continued to grow and also introduced a number of initiatives to build a community of support and leadership participation aimed at improving students' overall persistence and graduation rates. Key strategic priorities have included the expansion of academic and psycho/social support for underrepresented student groups, experiences promoting student involvement and efforts to close the achievement gap among student groups.
While Associate Vice President for Student Affairs, Samarkos oversaw the strategic planning and operations for four departments within the Division: the Center for Intercultural Relations, New Student & Parent Programs, Residential Education and the Dean of Students. She also oversaw several additional Division of Student Affairs programs and units collectively responsible for developing and providing transformational experiences for students and worked closely with the Associated Students, the independent student-directed corporation affiliated with SDSU.
Prior to her appointment as Associate Vice President for Student Affairs, Samarkos served as SDSU's Director of Residential Education.
Samarkos holds a Bachelor of Arts degree in social work from Concordia College in Minnesota, a Bachelor of Science in special education from the University of Wisconsin-Whitewater and a Master of Science in counseling with a specialization in college student personnel from Shippensburg University.
Student Affairs Leadership Team
Campus Diversity Leadership Team
Office of the Vice President Staff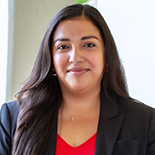 Karla Del Carmen
Administrative Support Coordinator
[email protected]
619-594-5211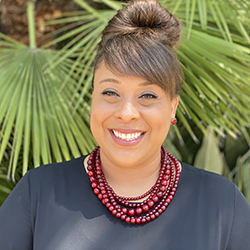 Adrianna Ramirez
Administrative Support Coordinator
[email protected]
619-594-5211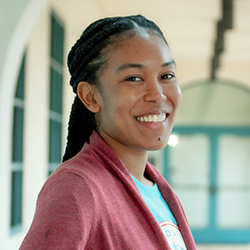 Rachael Beale
Administrative Support Coordinator
[email protected]
619-594-5211