OFFICE OF THE VICE PRESIDENT
Campus Life & Dean of Students
We are focused on ensuring opportunities for community development in which every student can participate in experiential and co-curricular learning endeavors to challenge assumptions and push beyond boundaries for their student success. We support all aspects of campus life with the dual goals of individual student success and a dynamic caring community.
Randy Timm, Ph.D.
Assistant Vice President for Campus Life and Dean of Students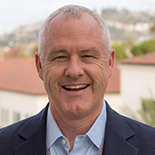 Randall "Randy" Timm, Ph.D., who has 30 years of experience in the field of student affairs, is the Dean of Students and Assistant Vice President for Campus Life at San Diego State University. He is responsible for fraternity and sorority life, student organizations and activities, commuter life, the Glazer Center for Leadership and Community Service, New Student and Parent Programs and Residential Education, as well as retention and academic initiatives within the Division of Student Affairs and Campus Diversity.
As Dean of Students, Timm responds to student protests and rallies, serves as a liaison for students seeking Emergency Crisis Response Team assistance and acts as a communication resource for students during times of national, regional and campus crisis. He also is an adjunct faculty member in the College of Education and teaches classes in the SDSU Leadership Minor as well as freshman transition seminars.
Timm has held other positions at SDSU, including director of Residential Education and director of Student Life & Leadership, and served as the chairperson of the Aztec Nights behavioral alternatives committee, chairperson of the Commuter Student Success Strategic Planning Committee, co-chairperson of the LGBTQ+ Pride Center implementation committee and co-chairperson of the Integrative Diversity Strategic Planning Task Force. Most recently,Timm chaired the 2020 Presidential Task Force on Safety and Student Activities.
He has been recognized with the 2020 Dean Carole Robasciotti Outstanding Community Service-Learning Award, the university's Staff Diversity Award, the Associated Students' President's Award, the Harvey Goodfriend Award as the Outstanding University staff person and a "President's Top 25 Award."
Before moving to San Diego in 2003, Timm was assistant director of Student Housing and marketing coordinator at University of Kansas. He earned his bachelor's and master's degrees from the University of Kansas and his doctorate in educational leadership from San Diego State University.