The Center for Inclusive Excellence elevates, celebrates and supports the diverse faculty and staff of San Diego State through professional learning, community building, advocacy, policy recommendations and organizational structures. We aim to foster an affirming campus culture based on the core values of excellence, equity, diversity, belonging and inclusion through:
Recruitment of faculty and staff who are reflective of the diverse students and communities served by SDSU;
Fostering an environment of inclusion for faculty and staff from underrepresented groups;
Enhancing the career pathways of faculty and staff from underrepresented groups; and
Cultivating relationships with the local community that advance the well-being of diverse individuals and communities.
Join us for our 2023 Webinar series,
CIE Open Office Hours (virtual):
Fall 2023
Mondays 1-2pm
Thursdays 3-4pm
(on Zoom, must be logged into your SDSU account)

To receive weekly emails with announcements, registration links and resources specifically related to inclusive professional learning for SDSU faculty and staff, be sure you are on the CIE mailing list! For non-SDSU colleagues, please sign up here.
Creating an Equity-Minded Campus Community (previously Equity, Implicit Bias and Microaggressions)
At San Diego State, social justice and a sense of belonging for all members of our community are important institutional values, and we strive to integrate equity and inclusion in everything we do. Creating this kind of community requires a shared understanding among all faculty and staff of foundational vocabulary and concepts such as implicit bias, microaggressions, equity-mindedness and inclusive communication. This course introduces these concepts to faculty and staff to support more informed conversations about inequities and social justice issues across the campus. It serves as a prerequisite for a number of other programs and is offered as an online self-paced workshop on Canvas. You can enroll at any point during the semester. If you go straight through the content, it should take about 2-2.5 hours (120-180 min) to complete the 5 modules.
This workshop is for Faculty and Staff at SDSU. At this point, we are not able to offer this workshop to other members of the SDSU community including graduate or undergraduate students. Students are encouraged to check out the offerings of the Student Diversity Officer. If you are an SDSU faculty or staff and are ready to start the workshop, please register here.
* NOTE: This is the training that satisfies the requirement many departments have for search committees. Faculty who have already completed this workshop can also satisfy the requirement with one of the workshops on Equity-Minded Hiring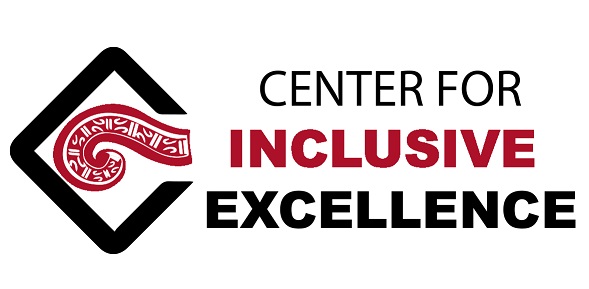 The CIE logo is based on a symbol used throughout Mesoamerica by the Nahua, Mixtec, and other Indigenous people to indicate "noble speech". It is used in the codices to refer to a teacher/scribe/poet who is conveying knowledge. It is surrounded by a square signifying the mortarboard often associated with academic scholars.