San Diego State University is following the guidelines of county, state and federal public health officials and other authorities as it continues its academic and research mission during the COVID-19 pandemic. Visit the university's COVID-19 site and SDSU Flex site for more information.
The Center for Inclusive Excellence elevates, celebrates and supports the diverse faculty and staff of San Diego State through professional learning, community building, advocacy, policy recommendations and organizational structures. We aim to foster an affirming campus culture based on the core values of excellence, equity, diversity, belonging and inclusion through:
Recruitment of faculty and staff who are reflective of the diverse students and communities served by SDSU;
Fostering an environment of inclusion for faculty and staff from underrepresented groups;
Enhancing the career pathways of faculty and staff from underrepresented groups; and
Cultivating relationships with the local community that advance the well-being of diverse individuals and communities.
CIE Open Office Hours (virtual):
Mondays 1pm-2:00pm,
and Thursdays 3pm-4:00pm
(on Zoom, must be logged into your SDSU account)

To receive weekly emails with announcements, registration links and resources specifically related to inclusive professional learning for faculty and staff, be sure you are on the CIE mailing list!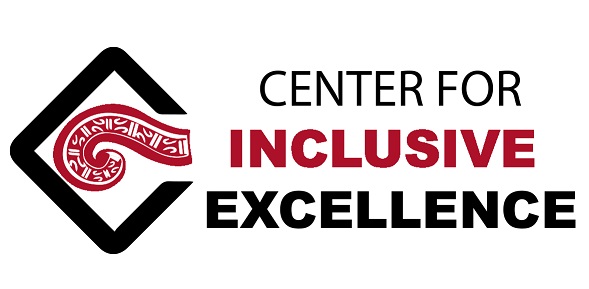 The CIE logo is based on a symbol used throughout Mesoamerica by the Nahua, Mixtec, and other Indigenous people to indicate "noble speech". It is used in the codices to refer to a teacher/scribe/poet who is conveying knowledge. It is surrounded by a square signifying the mortarboard often associated with academic scholars.