Office of the Vice President
Health, Well-Being & Accessibility
Support student success and the well-being of students by empowering them to attain personal, physical, and emotional health and well-being, supporting and improving accessibility through accommodations and inclusive practices, promoting community health and illness prevention, financial education, and access to basic needs.
Andrea Dooley
Associate Vice President for Health, Well-Being & Accessibility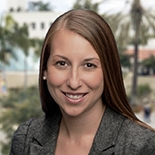 Dr. Andrea Dooley serves as an Associate Vice President for Student Affairs. Dr. Dooley, who has more than 15 years of progressive leadership experience in higher education administration, joined SDSU's Student Affairs leadership team in January 2017.
Prior to her appointment, Dr. Dooley served as an Assistant Vice Chancellor for Student Affairs at UC Berkeley. In that role, Dr. Dooley provided oversight for the Division of Student Affairs' administrative and financial operations, information technology, communications and learning and development.
As an Aztec herself, Dr. Dooley is passionate about serving San Diego State University. This role brought her back to San Diego and to SDSU. Dr. Dooley was Chief of Staff for President Elliot Hirshman from 2011 to 2015 and also spent five years at UC San Diego as the Director of Research Administration for Health Sciences.
Dr. Dooley's current position at SDSU includes oversight for Student Health Services, Counseling and Psychological Services, the Student Ability Success Center, Well-being and Health Promotion and the Economic Crisis Response Team.
She earned a bachelor's degree in social science, a master's degree in education with an emphasis in postsecondary leadership and a doctoral degree in educational leadership - all from San Diego State University.