Office of the Vice President
Strategic Initiatives
Support the implementation of the University's Strategic Plan and the development of the Division of Student Affairs and Campus Diversity Strategic Plan. Also provide strategic oversight over Program Evaluation, Compliance and Assessment and Career Services.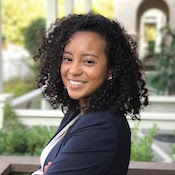 Nicole Belisle, Ph.D.
Associate Chief Diversity Officer for Strategic Initiatives
Dr. Belisle has a BA in Sociology with a minor in Education from UC Santa Cruz. After taking some time to work with elementary youth in the Bay Area, she went on to pursue her MA from Teachers College, Columbia University in Sociology and Education with an emphasis in Education Policy. She also graduated with her Ph.D. from the joint program at San Diego State University and Claremont Graduate University in Education with an emphasis in Student Affairs and Higher Education. She has over eight years' experience working in higher education and over fifteen years' experience in education overall. In her current role, she directly supports the implementation of the university strategic plan, and campus wide diversity initiatives. In addition to being the instructor for the Presidential Scholars program, she oversees the following areas: career services, program evaluation, compliance and assessment and digital marketing and creative services. Dr. Belisle's research interests extend to supporting all marginalized students whether through multicultural education and other diversity, equity, and inclusion initiatives and/or through effective collaboration across and within academic and student affairs.