SDSU LatinX, ChicanX & Hispanic Faculty & Staff Association (LCHFSA)
Mission Statement
:
The primary goal of the LatinX, ChicanX & Hispanic Faculty and Staff Association is to cultivate relationships by fostering an environment of inclusion for San Diego State University faculty and staff. We work towards this goal by creating opportunities for identity awareness, education and cultural exploration while advocating for the rights, issues and retention within the LatinX, ChicanX & Hispanic San Diego State University Community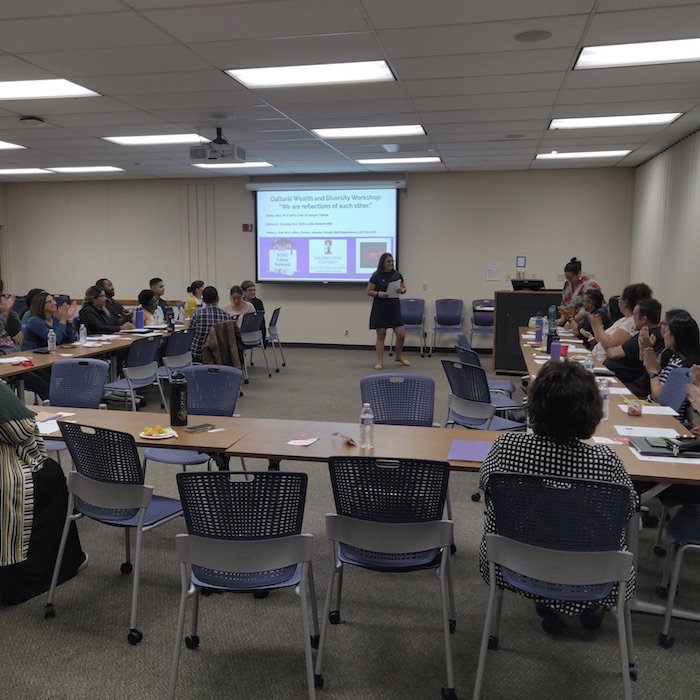 Chair: Marisa K. Reynoso, M.A., Assistant Director of Advising, College of Sciences

Vice Chair: Cristine Rivera-Schneider, Enrollment Services

Vice Chair: Maribel Franco, M.A., Senior Advisor and Study Abroad Coordinator

Secretary: Maria Thrasher, Admissions Counselor, Enrollment Services

Chief Financial Officer: Vanessa Martinez, Lead Administrative Support Assistant

Coordinator of Public Relations: Melani Soto, M.A, Enrollment Services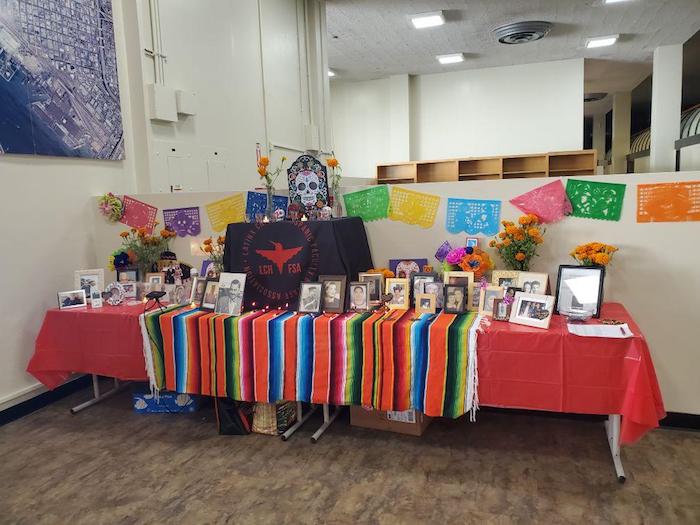 Roberto Guzman, M.A., Retention Services Coordinator, Educational Opportunity Program

Emilio Ulloa, PhD., Director of Advising, College of Sciences, Chair of Campus Climate

Cristina Alfaro, PhD., Interim Associate Vice President for Global Affairs

Ramona Pérez, Ph.D., Directora, Center for Latin American Studies
Spring Into Service
PSFA 100
LCH-FSA is focusing on giving back this semester! We will be hosting MANA San Diego, Fulfilling Destiny, and San Diego Mesa College's RAZA Graduation with opportunities for faculty and staff to give back to our LatinX community. Catered Lunch provided and raffle tickets will be sold for a chance to win a prize! All proceeds will go towards the Building Community Bridges Scholarship to be awarded to an accepted SDSU Transfer student during San Diego Mesa's RAZA Graduation.