Black Resource Center
Mission
SDSU's Black Resource Center (BRC) strives to promote Black Excellence and to provide a safe and welcoming environment where students, staff, and faculty of the African diaspora can congregate, collaborate, and cultivate a unified community. The BRC provides a space where we can reflect upon, honor, and celebrate our past and present as well as plan for our future. Through strategic and ongoing collaborative efforts, the BRC promotes intellectual exploration and academic achievement through educational, scholarship, and research initiatives; professional and career development strategies; and leadership and service opportunities.
The Black Resource Center promotes and is governed by the seven principles of the Nguzo Saba: Umoja (unity), Kujuchagulia (self-determination), Ujima (Collective Work and Responsibility), Ujamaa (Cooperative Economics), Nia (Purpose), Kuumba (Creativity), and Imani (Faith). We are intentional in fostering relationships with students, faculty, staff and the community. We are committed to building a stronger SDSU community together. We will define ourselves for ourselves by developing educational programming to enrich our understanding of our African culture. We will work together to support and nurture undergraduates, graduates, faculty and staff: "We are because I am; I am because we are. We will support Black businesses. Our purpose is to know, understand, and fulfill our mission. We will fulfill our mission by encouraging our students, staff and faculty to be creative and leave our world more beautiful than we found it, and finally, faith. We believe in our Creator and one another.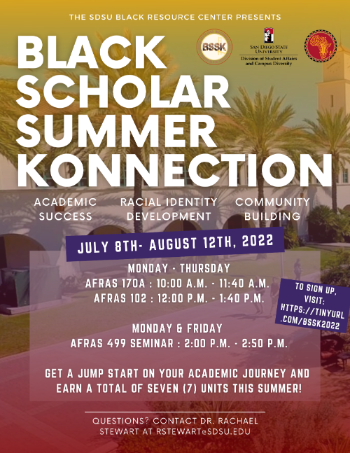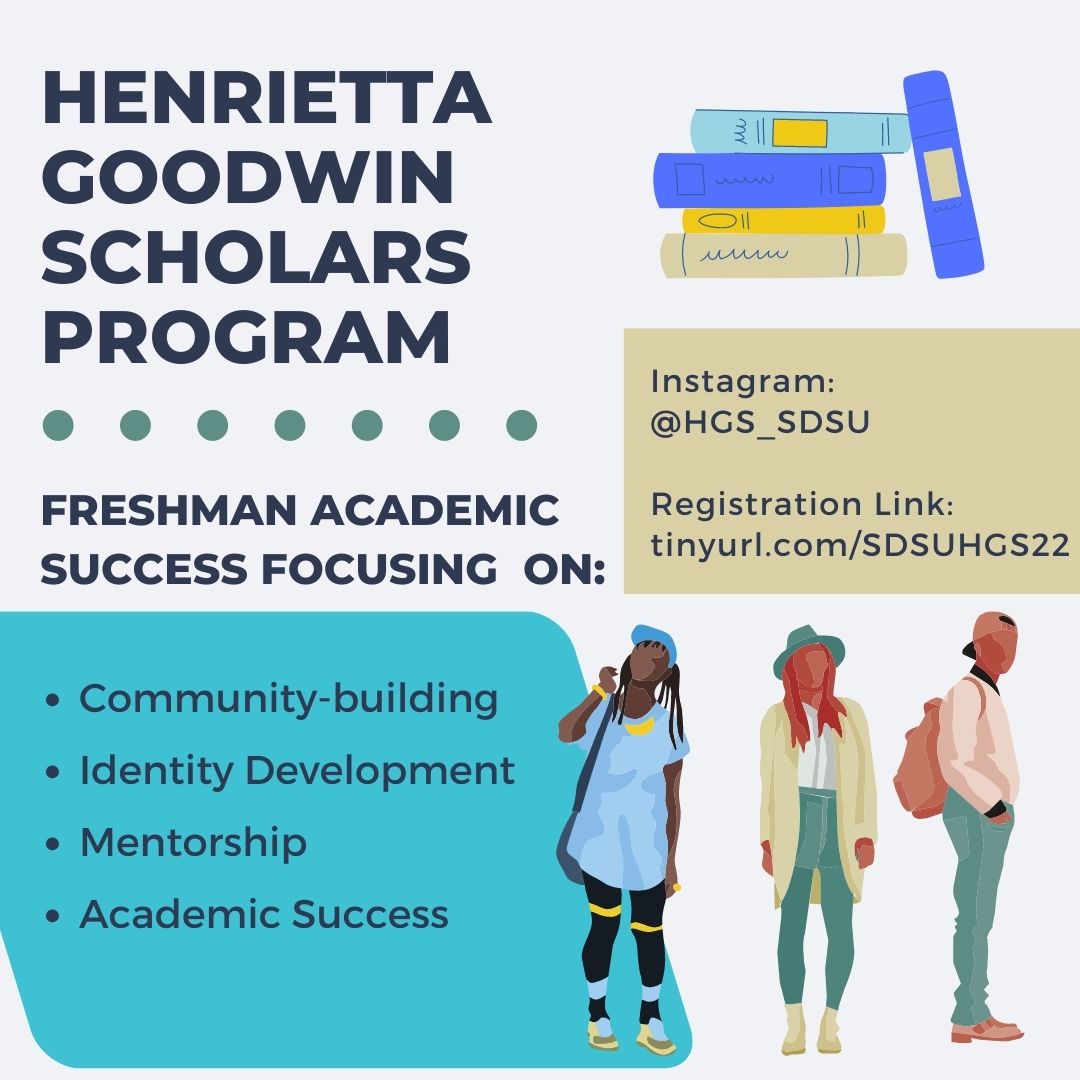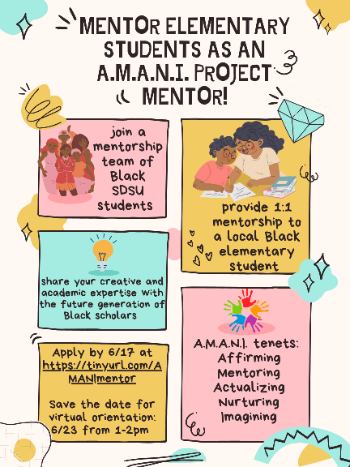 BRC Instagram
Please help us to assist in creating a welcoming and safe climate for SDSU's African-American community.
Interested in keeping up with the BRC? Our newsletter is perfect for you!