African American Mentoring Program
Acknowledging, recording, retelling, and addressing African American graduate students' experiences is important to their success in higher education. One of the key elements to student success is mentorship. From preschool to college, Black students demonstrate positive academic outcomes in environments where they are supported by healthy mentoring villages. Since 2001, AAMP has supported the needs of 300 undergraduate and graduate students of African descent throughout SDSU and at our sister AAMP program at California State University Long Beach (CSULB Founding Faculty Directors: Dr. Beverly Booker Ammah and Dr. Brandon Gamble).
Contact us: [email protected] | 619-594-4467
Director & Founder: Tonika Duren Green, Ph.D., NCSP
The Goal of AAMP
The goal of the African American Mentoring Program (AAMP) is to recruit, retain, and sustain students of African descent in graduate level programs at San Diego State University.
AAMP is devoted to ensuring that the educational experiences of students from multiethnic and diverse African-descended backgrounds are supported, mentored, and fostered.
AAMP seeks to enhance students'
Professional growth
Self-awareness
Self-confidence
Cultural responsiveness
Historical presence
Moreover, AAMP is committed to being a source for connecting students with community resources, faculty mentors, and peers that identify and can relate to their experiences in higher education.
News
AAMP Received a $500 Donation from AT&T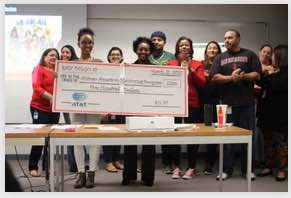 AAMP Presents at the Association of Black Psychologists Conference
New Orleans, Louisiana
3 AAMP Mentors and 7 AAMP Students traveled to New Orleans to present at the Association of Black Psychologists Convention (ABPsi). This annual international convention is the only one of its kind, with a focus on African-Centered Psychology. AAMP students and mentors presented on the effectiveness of the AAMP program from a mental, emotional, spiritual, and psychological perspective. The presentation was a success!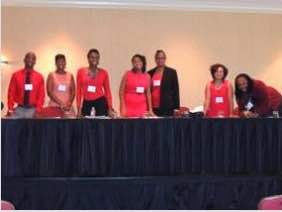 Dream Deferred Conference: The Future of African American Education
Los Angeles, California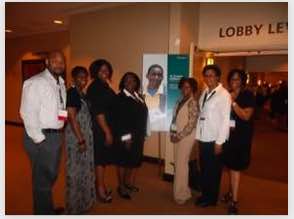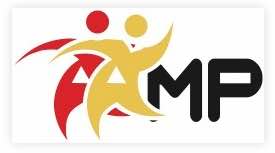 AAMP Student Reflections
Read a variety of personal reflections from student participants in our program - including poems, personal stories of struggle and triumph, and a prayer of thanks.