Latinx Resource Center
COVID-19 NOTICE
Due to COVID-19, all Latinx Resource Center services, programs, and events will be virtual for the Spring 2021 semester. You can visit our Virtual Front Desk every Monday through Wednesday from 11:00 am to 1:00 pm by clicking here. We invite you to stay up to date on what is happening with the LRC through our IG and FB pages, as well as sign up for our Newsletter. If you want to contact us directly, email us at [email protected] and check out our staff listing in the About Us tab to reach specific people.
The LRC is here for you! Feel free to email us at [email protected] for more information and direct support. We are here to support you and walk with you throughout your journey at SDSU!
Thank you and please take care!
- LRC Staff
The Latinx Resource Center at SDSU supports students of Latin American descent throughout their journey at SDSU to thrive academically, socially and mentally, with a commitment to intersectionality, inclusivity, equity and social and racial justice.
The Latinx Resource Center cultivates a space where students can show up authentically, be validated and seen for their full humanity.
For more information, questions, or inquiries please send an email to our Latinx Resource Center general email: [email protected]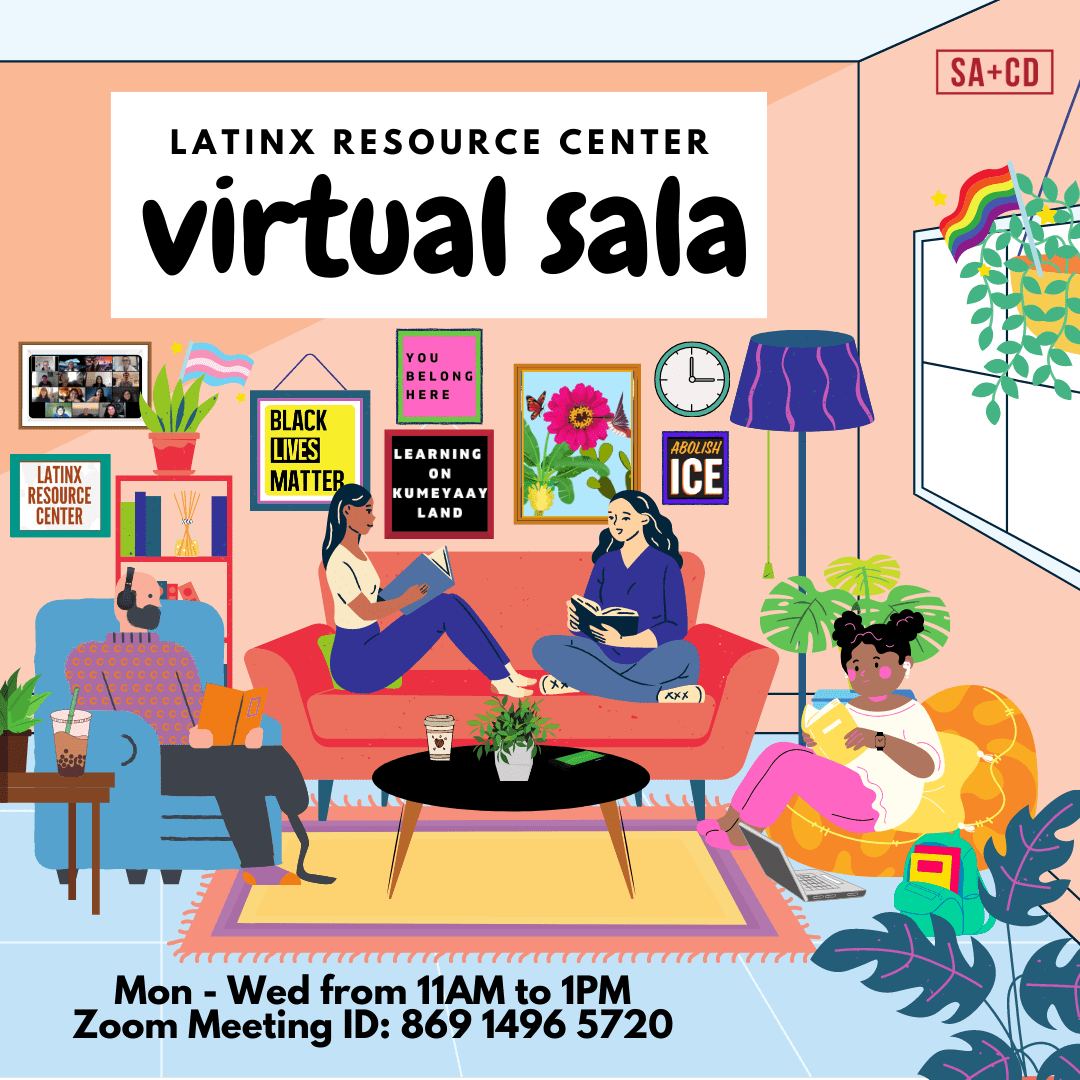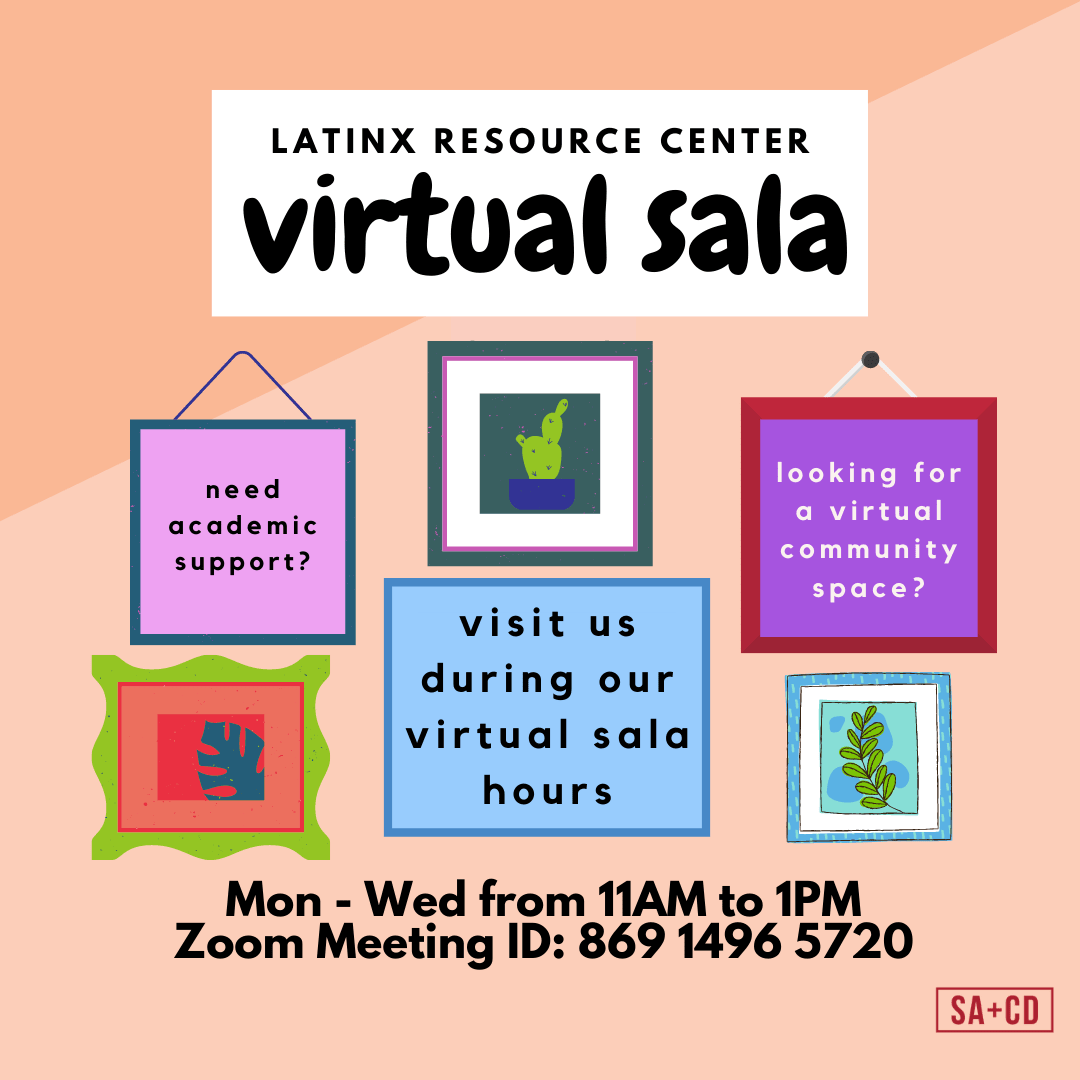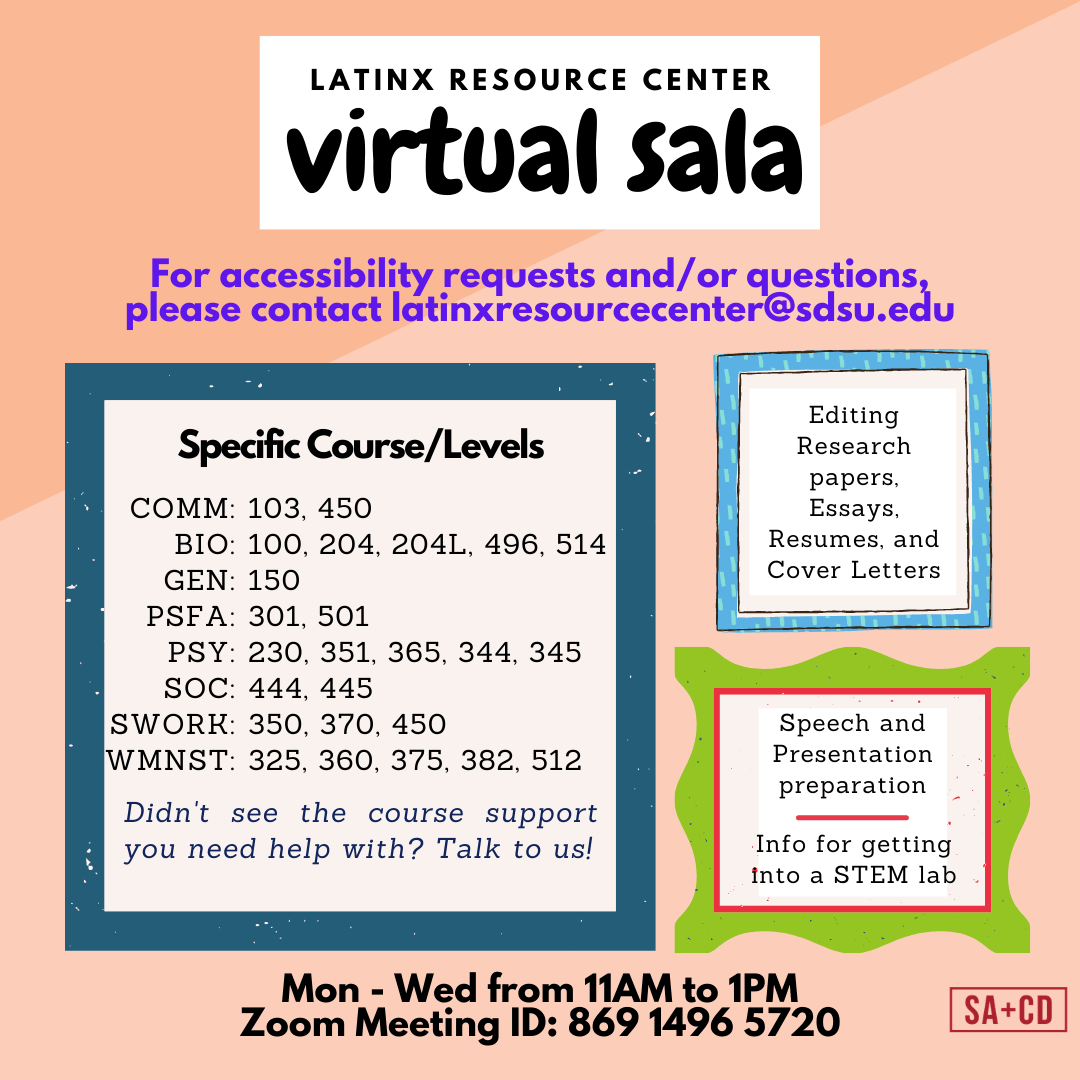 VIRTUAL FRONT DESK
Our Virtual Welcome Desk is open and prepared to support you in any way that we can! The hours for our virtual desk can be found below:
Monday - Wednesday:
11:00am-1:00pm
Please visit for general resource exploration, programming and events info, study groups, and much more!