Autonomy without borders/Autonomía sin fronteras:
For Latinx Heritage Month 2022, we present the theme Autonomy Without Borders/Autonomía Sin Fronteras. Our goal is to highlight the strength and resistance of our communities to human-made barriers such as laws governing bodies, access to basic human rights, the ongoing over extraction of resources affecting the globe and specifically land that resides in indigenous communities, and so forth. In alignment with our mission and vision, we are called to highlight social issues that affect our communities across the nation and the diaspora.
2022 Events
Dear SDSU community,
The weeks between Sept. 15 and Oct. 15 mark National Hispanic & Latinx Heritage Month, a time to honor the culture, traditions and contributions of Hispanic, Chicanx and Latinx communities. As a federally-designated Hispanic-Serving Institution (HSI), San Diego State University is proud to celebrate the many contributions of our Hispanic, Chicanx and Latinx students, faculty, staff and colleagues.
Though Sept.15-Oct. 15 is an annual time to celebrate Latinx voices and experiences, there are many departments who are engaged in this work throughout the year including: Chicano/a Studies, Center for Latin American Studies, Department of Spanish and Portuguese, Dual Language Education, International Affairs, Latina Network, LatinX, ChicanX & Hispanic Faculty Staff Association, and the Office of Hispanic Serving Institutions (HSI) Affairs. In addition, dozens of student organizations support the success of Latinx students at San Diego State University.
All members of the SDSU community are invited to participate in the following program and events:
September 26: Supporting Latinx Students will be hosted by the Center for Inclusive Excellence in partnership with the LRC and the Office of HSI and Regional affairs. Participants will leave with tangible ways to support both students in the classroom and other campus environments. The event will be held from noon to 1 p.m. Advance registration is recommended.
October 13: Closing Ceremony for the Hispanic/Latinx Heritage month and Pachanga will be held from 5 to 8 p.m. in the Goldberg Courtyard, Student Union. This will be a community celebration with joy, music, food and dancing and you are invited to join in the festivities.
October 14: The Latina Network Annual Luncheon, Juntas Podemos: Unidas in Uncertainty will be hosted in SDSU Parma Payne Goodall Alumni Center, Fowler Family Ballroom from 11:30 a.m. to 1 p.m. Given the recent overturn of Roe V. Wade, the violence that has erupted in our communities across the nation over the years, the wage gap and work inequalities Latinas face, uncertainty is incredibly palpable, especially in our underrepresented populations. The event features keynote speaker, Dra. Inez González Perezchica, MANA de San Diego Executive Director. Tickets are required to attend.
View the full message from our V.P.
2021 Kick-off Program
View Recording of 2021 Event
The Celebrando Nuestras Raices Planning Committee, which leads the SDSU Latinx/Hispanic Heritage Celebration, invites you to watch the inaugural Kick off ceremony and keynote.
WELCOME ADDRESS:
SDSU President Adela de La Torre, Ph.D.
SDSU Provost Hector Ochoa, Ph.D.
SDSU Chief Diversity Officer and Vice President for Student Affairs and Campus Diversity J. Luke Wood, Ph.D.
KEYNOTE SPEAKER
We are honored to welcome Dra. Norma Elias Cantú, as the celebration's inaugural keynote speaker. Dra. Cantú is a nationally renowned and famed author, Chicana scholar, poet and the Murchison Professor in the Humanities at Trinity University in San Antonio.
Her keynote speech will be followed by a panel discussion with student, faculty and community members.
Norma Elia Cantú currently serves as the President of the American Folklore Society and is the Murchison Professor of the Humanities at Trinity University in San Antonio, Texas, where she teaches Latinx and Chicanx Studies. Her award-winning Canícula: Snapshots of a Girlhood en la Frontera, is taught in numerous universities in the US and in Europe. She translated Gloria Anzaldúa's Borderlands/la Frontera into Spanish. She recently published the co-edited anthologies meXicana Fashions: Politics, Self-Adornment, and Identity Construction and Teaching Gloria E. Anzaldúa: Pedagogies and Practices for our Classrooms and Communities, Cabañuelas, a novel, and Meditacion Fronteriza: Poems of Love, Life, and Labor.
DISCUSSION PANEL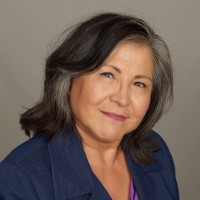 Beatrice Zamora
Mexicayotl Indio Cultural Center, Chicano Park Steering Committee, Community Advisory Council of the Centro Cultural de la Raza
Beatrice Zamora is a native San Diegan involved in advocacy, social justice, and education. Beatrice was born in Historic Logan Heights in San Diego and raised in Los Angeles. Her family roots are from Arizona, New Mexico, and Guanajuato, Mexico. Beatrice promotes cultural arts and social justice for several under-served communities in San Diego. In 2015, Beatrice retired from a distinguished career in the California Community Colleges where she held positions as faculty and college dean.
She keeps active teaching and preserving indigenous dance and traditions of Mexico as a practitioner and leader in the Danza Azteca-Chichimeca tradition for over 40 years, serves on several community boards including, The Mexicayotl Indio Cultural Center, The SD and Imperial Valley ACLU, The Chicano Park Steering Committee, The Community Advisory Council of the Centro Cultural de la Raza, The Kanap Kuahan Coalition, The Kumeyaay & Original Peoples Alliance and the Community Advisory Committee for the SD Union Tribune. Beatrice is co-owner of Tolteca Press, established in 2020 with her husband, Dr. Mario Aguilar. She authored an award-winning bilingual children's book, The Spirit of Chicano Park/El espíritu del Parque Chicano in April, 2020. In 2021, Beatrice authored her second children's book, Am I Blue or Am I Green? Verde o Azul. Cúal soy yo? Beatrice's work in education and in the community focus upon equity and social justice.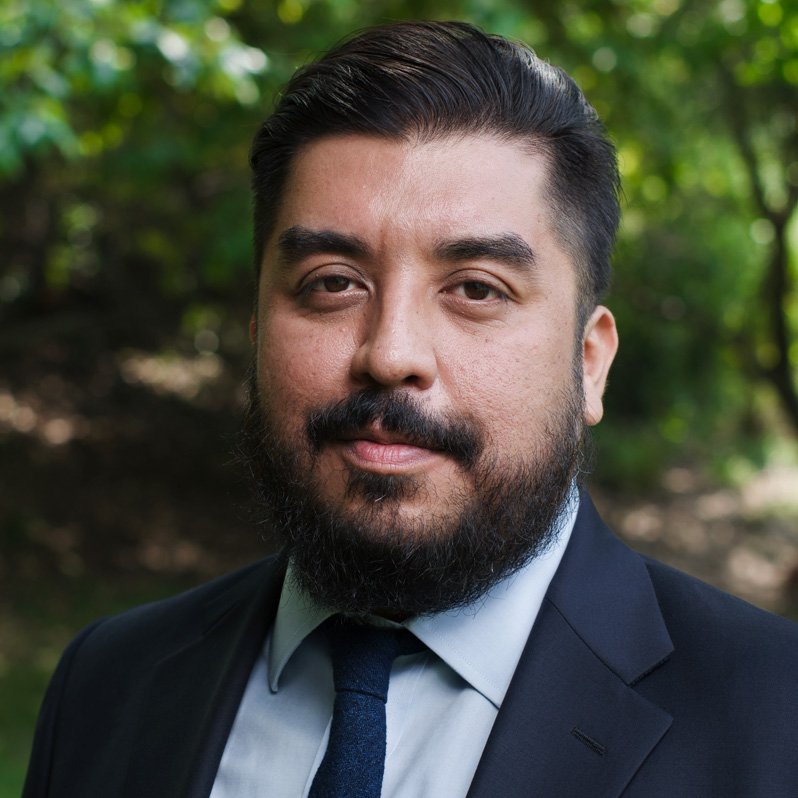 Efren Lopez, Ph.D.
Assistant Professor of English at San Diego State University, Imperial Valley


Dr. Efren Lopez is an Assistant Professor of English at San Diego State University, Imperial Valley. His research interests include Chicanx Literature, Critical Ethnic Studies, and the Public Humanities. Raised in the San Gabriel Valley, Efren earned a Ph.D. in English from UCLA in 2021.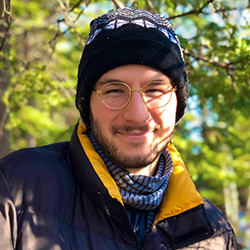 Fabrizio Lacarra Ramirez
English Major, Theatre and Film Minor, Creative Writing, San Diego State University


Fabrizio Lacarra Ramirez is a full-time student at San Diego State University (2021) currently working towards his Bachelor's Degree in English with a Minor in Theater, Film, and New Media and a Certificate in Creative Writing. He is an emerging creative writer whose work has been published in literary journals Applause (Issue 31) and pacificREVIEW (2020). He also works under Pam Lach as a student assistant for the Digital Humanities Center at SDSU and with Dr. William A. Nericcio as an intern for the SDSU Press. Fabrizio is interested in how different types of media coexist and communicate with one another, and how texts develop new contexts when examined together.
For questions, contact Miriam Castañon, Latinx Resource Center director, at [email protected] or Emilio Ulloa, Associate Chief Diversity Officer for HSI and Regional Affairs, at [email protected]