Harambee Weekend
SDSU Harambee Weekend is a personalized event for admitted students and their families that provides insight into the SDSU African-American/Black community. You will experience student life and get a glimpse of the many opportunities that SDSU has to offer.
Harambee Weekend activities include:
Welcome to campus
Meeting student leaders from student organizations
Introduction to BRC academic programs and events
Student forums
Parent forums
Financial Aid presentation
Dinner/Entertainment
Student social
Harambee Weekend activities take place virtually on March 12th. Additionally, there will be another Harambee Weekend session in person on Saturday, April 9th. We hope to see you there!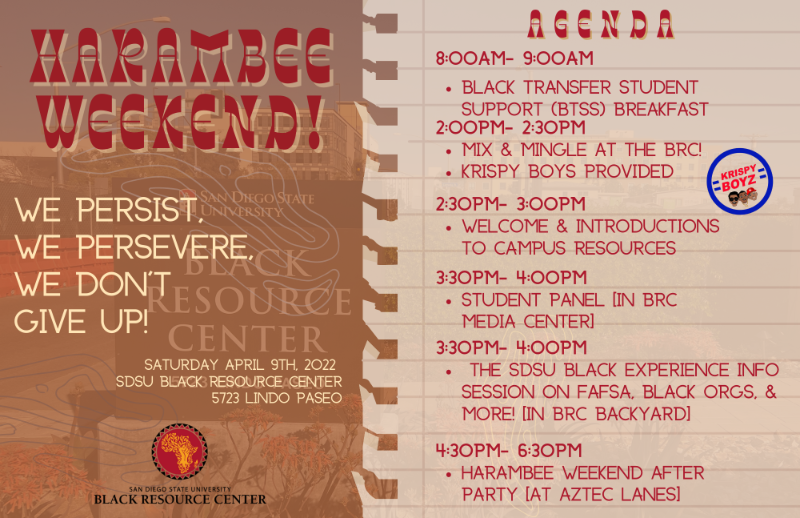 Harambee Weekend also includes attending 2022 Explore SDSU Open House.
In case you miss Harambee Weekend 2022: Check out this video on the Black community at SDSU by recent alumna, Ayesha Kosaka from Plugged Productions.