Harambee Weekend
SDSU Harambee Weekend is a personalized event for admitted students and their families that provides insight into the SDSU African-American/Black community. You will experience student life and get a glimpse of the many opportunities that SDSU has to offer.
Harambee Weekend activities include:
Welcome to campus
Meeting student leaders from student organizations
Introduction to BRC academic programs and events
Student forums
Parent forums
Financial Aid presentation
Dinner/Entertainment
Student social
Harambee Weekend activities and sessions will take place in person on Friday, April 14th & Saturday, April 15th. We hope to see you there! RSVP HERE!
Harambee Weekend also includes attending 2023 Explore SDSU Admitted Student Day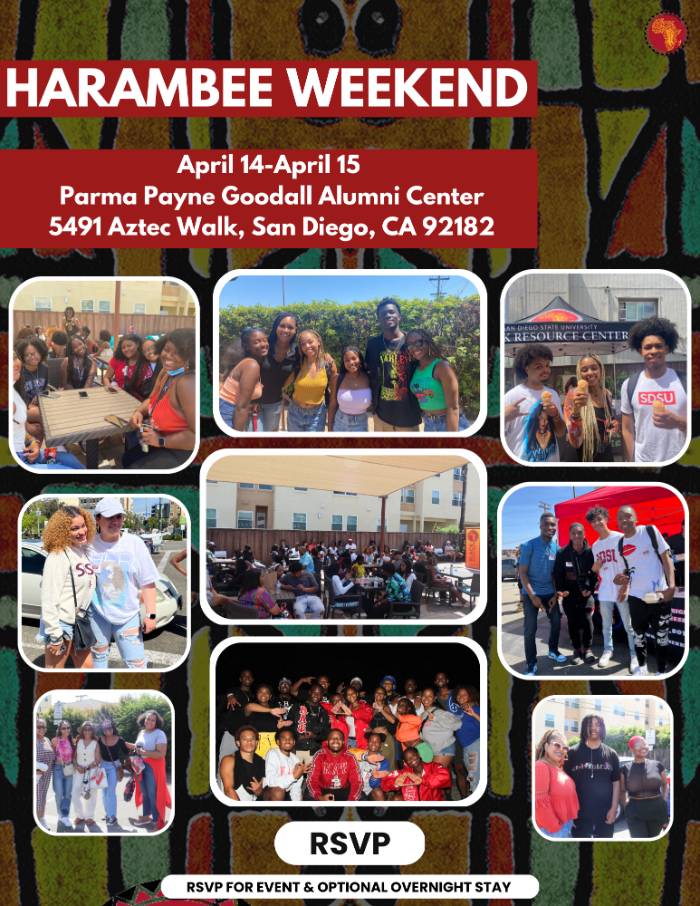 In case you miss Harambee Weekend 2023: Check out this video on the Black community at SDSU by recent alumna, Ayesha Kosaka from Plugged Productions.