Harold k. Brown
KNOWLEDGE, Education and empowerment PROGRAM
Cultivating career development, economic empowerment, and community building for SDSU students.
The Harold K. Brown Knowledge, Education and Empowerment Program (KEEP) guides and inspires students to understand and overcome the biases they face in transitioning from student to professional through activities that include workshops, luncheons, guest speaker series, mentorships and internships. We strive to share the importance of cultural diversity, with an inclusive opportunity for all students to visit and join us in HB KEEP.
Interested? Help us integrate the spirit of Sankofa into our communities by drawing upon hard-won knowledge to create positive change and future success.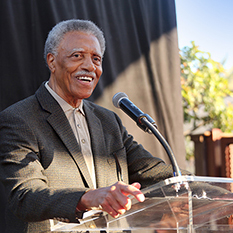 Harold K. Brown
KEEP is named after Harold K. Brown, a noted SDSU alumnus ('59) who was awarded an SDSU honorary doctorate in 2017 that recognized his lifelong work to fight racial discrimination and secure civil rights and community and economic development for Black communities in San Diego and around the world. Through the generosity of Malin Burnham ('09 H) and Bob Payne ('55, '12 H), Harold K. Brown Knowledge, Education and Empowerment Program at SDSU reanimates their earlier work with Brown to bridge racial divides and erase racial inequalities in San Diego.
"We need to learn how to execute an economic participation in the economic mainstream of San Diego and to focus on wealth building as well as education building." — Harold K. Brown
​​Harold K. Brown is a champion of civil rights, a conservator of African American history and a lifelong crusader on behalf of equality and economic opportunity for San Diego's underrepresented communities. He was awarded an honorary degree from SDSU in 2017 for his achievements and lasting legacy.
Brown co-founded and served as chair of the local chapter of the Congress of Racial Equality in 1961 and became its regional chairman. Despite being arrested and jailed for protesting discriminatory hiring, he continued to challenge unfair employment and housing practices by organizing demonstrations and sit-ins throughout San Diego. Later, he was the first Black administrator at San Diego State University and helped develop the Afro-American Studies Program/Black Studies. (Now the Department of Africana Studies.)
Brown's oral histories have been recorded by the Civil Rights Oral History Project of the American Folklife Center at the Library of Congress and by the Smithsonian Institution's National Museum of African American History and Culture. SDSU also has recorded an oral history. And through his advocacy, support and the donation of his own personal papers, the SDSU Library established the Harold K. Brown Civil Rights and African American Experience Collection, which preserves historical photographs, documents and oral accounts essential to understanding the African American experience in San Diego and the United States. Some selections have been digitized.
Brown was the youngest of seven children and grew up in York, Pennsylvania. He enrolled at San Diego State College on a basketball scholarship in 1953. He was president of Kappa Alpha Psi, the first black fraternity on campus; a star basketball player who also lettered in baseball; and a student council representative who challenged the discriminatory practices of fraternities and sororities.
Brown's college education was interrupted by a two-year stint in the U.S Army Signal Corps. After serving in the military, he earned a degree from San Diego State in physical education and later earned a master's degree in business administration from Fordham University.
Brown worked as a teacher, a banker and as deputy director of the Peace Corps in Lesotho, Africa, before returning to SDSU in 1971 to take a job in Academic Affairs. He established the Afro-American Studies program, led creation of its curriculum and became its first director.
He also created a certificate program in community economic development within the Fowler College of Business. This program later expanded into the Center for Community Economic Development under Brown's direction and offered classes in finance, accounting and leadership to train professionals to develop underserved communities. In 1992, Brown was honored as National Minority Small Business Advocate of the Year. He retired from SDSU in 1997 but continued as director of the center until 2004.
Today, Brown leads efforts to increase public appreciation of the importance of the civil rights movement.
MISSION
The Harold K. Brown Knowledge, Education and Empowerment Program at SDSU aims to cultivate Black students' successful transitions from college student to professional and informs Black students in higher education of strategic ways to navigate systematically oppressive systems by receiving guidance from current Black professionals.
PROGRAM GOALS
Connect with Black executives to discuss career pathways and strategies to overcome barriers experienced by marginalized professionals.
Develop the fundamental skills that are essential to becoming leaders of the 21st century.
Learn the importance in achieving short and long-term goals related to financial literacy.
Through meaningful interactions with mentors, speakers, and skills-development during the program, student achievement in the Harold K. Brown Knowledge, Education and Empowerment Program will be accomplished through higher retention rates and academic success, leadership development for success in society and the workplace, and economic empowerment and investment strategies as a form of advancement.
Goals:
Leadership development for success in society and the workplace.
Learn the system of capitalism and how to effectively participate in it.
Successful managing of the intersections of identity, community and career preparation and planning.
Understanding of the need to give back to the Black community.
Thorough understanding of Black history.
Understanding of systemic oppression and bias as ongoing challenges.
Higher rates of student retention at SDSU.
Academic success.
Who Can Participate
All SDSU students are welcome to participate. Please fill out the Harold K. Brown Knowledge, Education and Empowerment Program interest form using the button below, and you will be contacted with next steps.
Please email us at [email protected] with any questions.
HB KEEP Takes New York!
The 2023 HB KEEP cohort attended CultureCon, New York! CultureCon is the go-to conference for diverse creatives and young professionals. This year, the conference delivered inspirational key-notes such as Issa Rae, professional and leadership skill-building workshops, networking opportunities with professionals, pop-up events, and an interactive career fair with job recruiters.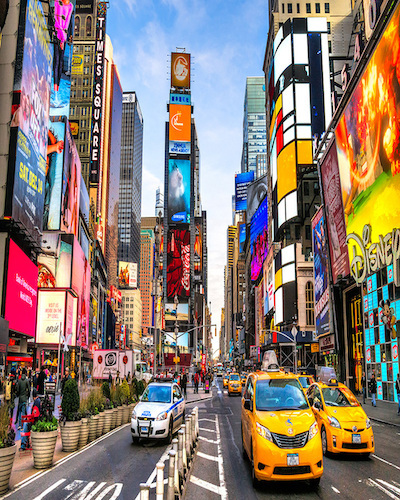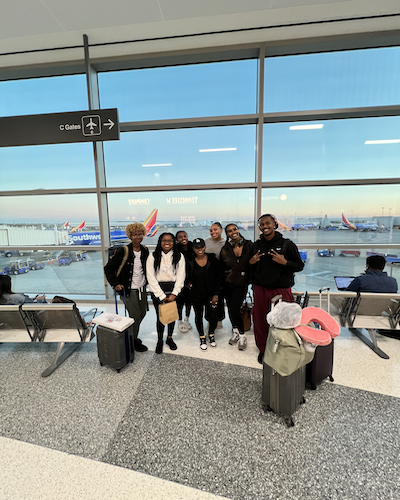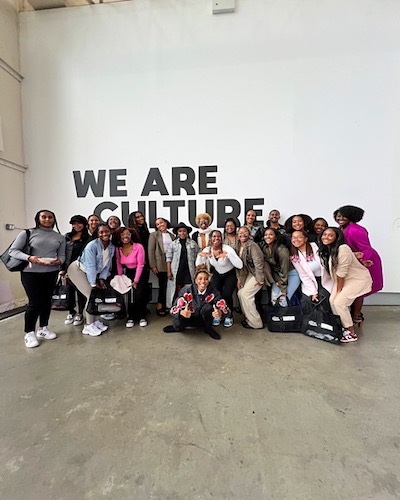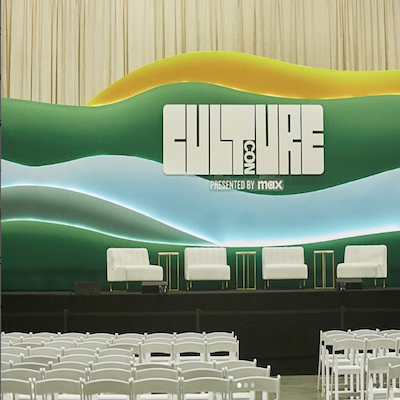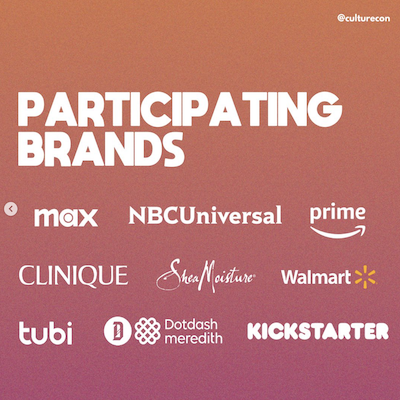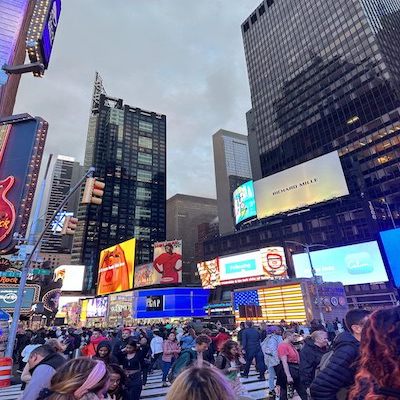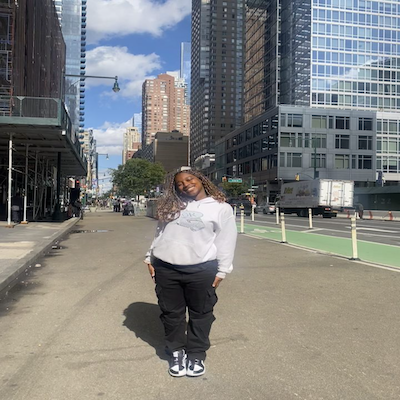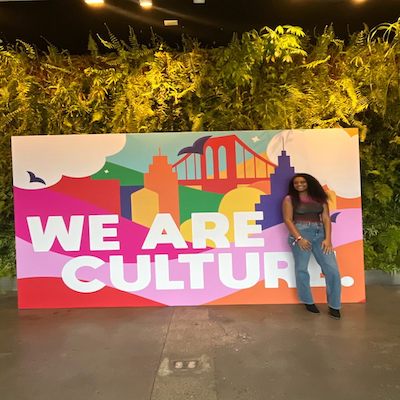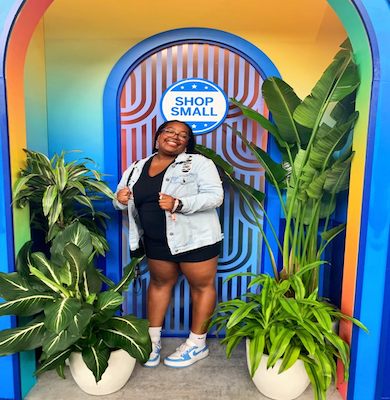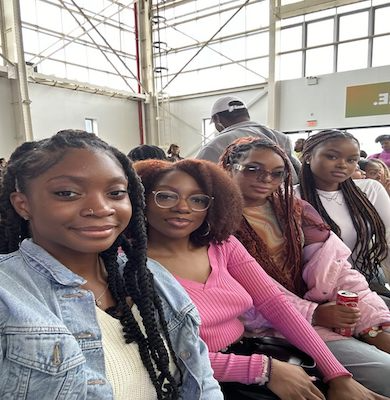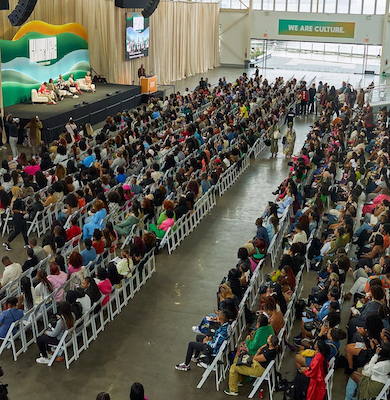 2023 Black Career Expo
In spring 2023 HB KEEP, in collaboration with our SDSU Black Resource Center, Black Transfer Student Support Program, & African Student Council hosted our first annual Black Career Expo at the SDSU Parma Payne Goodall Alumni Center. The Black Career Fair provided an opportunity for Black SDSU students to explore their career pathways by connecting them to companies and Black professionals in their desired career industries. Students experienced hands on interview and networking lessons and gained mentorship and career insights.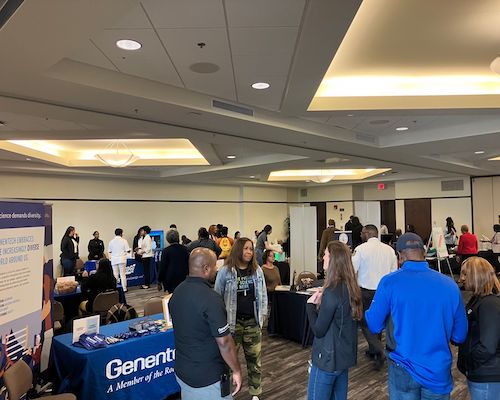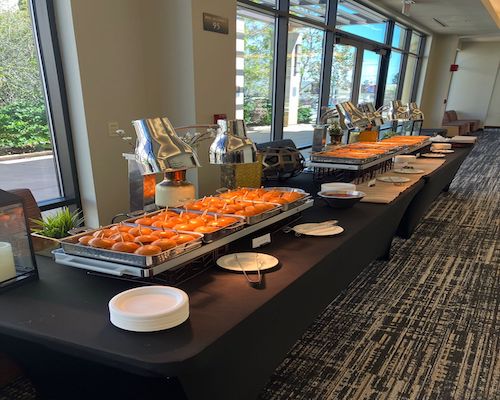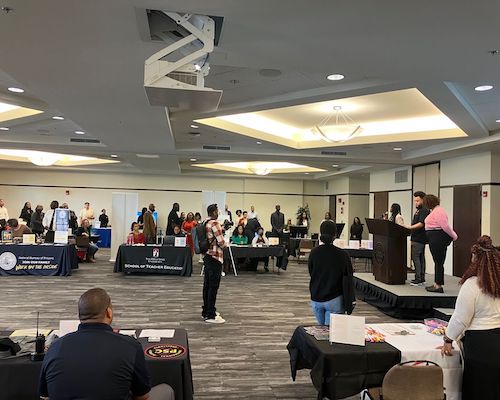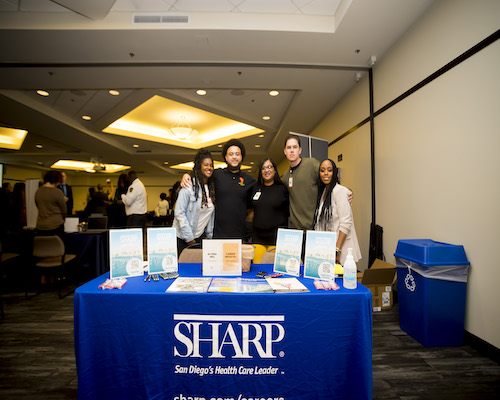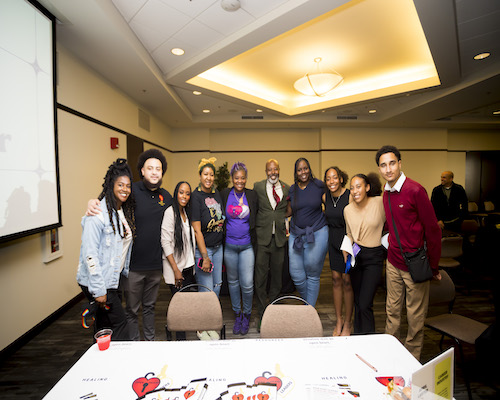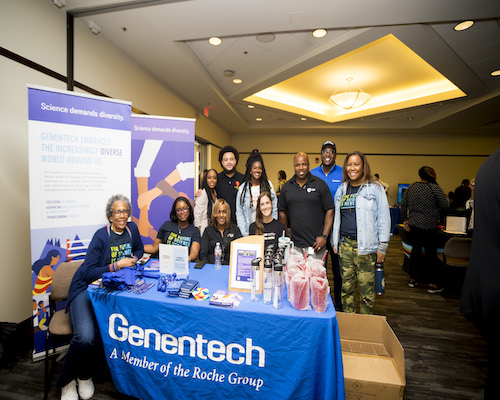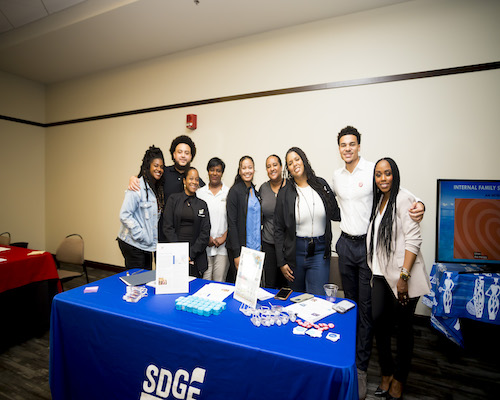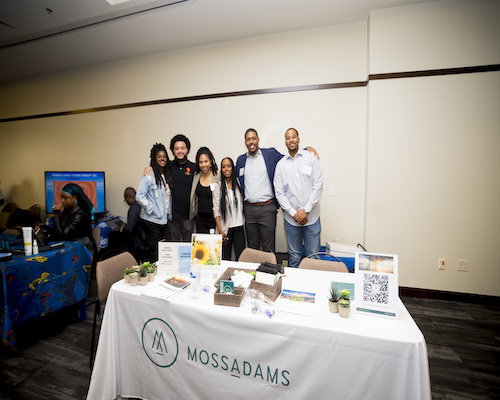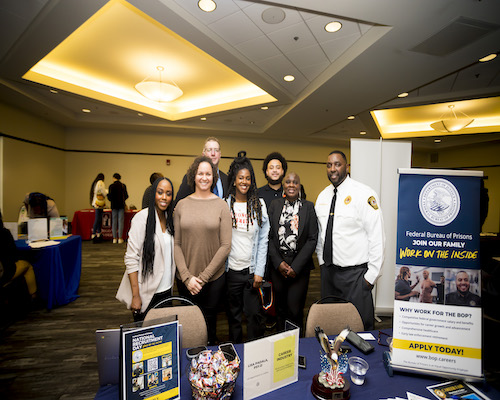 DR. RACHAEL STEWART
HB KEEP 2023 Career Fair Recap

Watch the Career Fair Recap
Mulika Musyimi
Sustainability

Watch Mulika's Video
Program Contact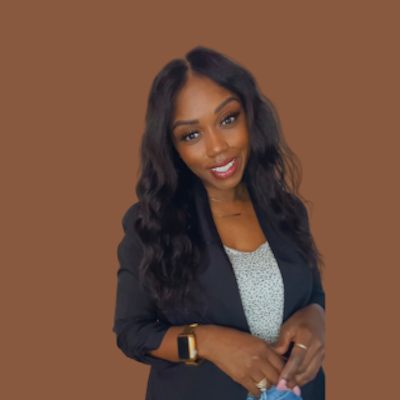 Follow Us