May 2022 @STATE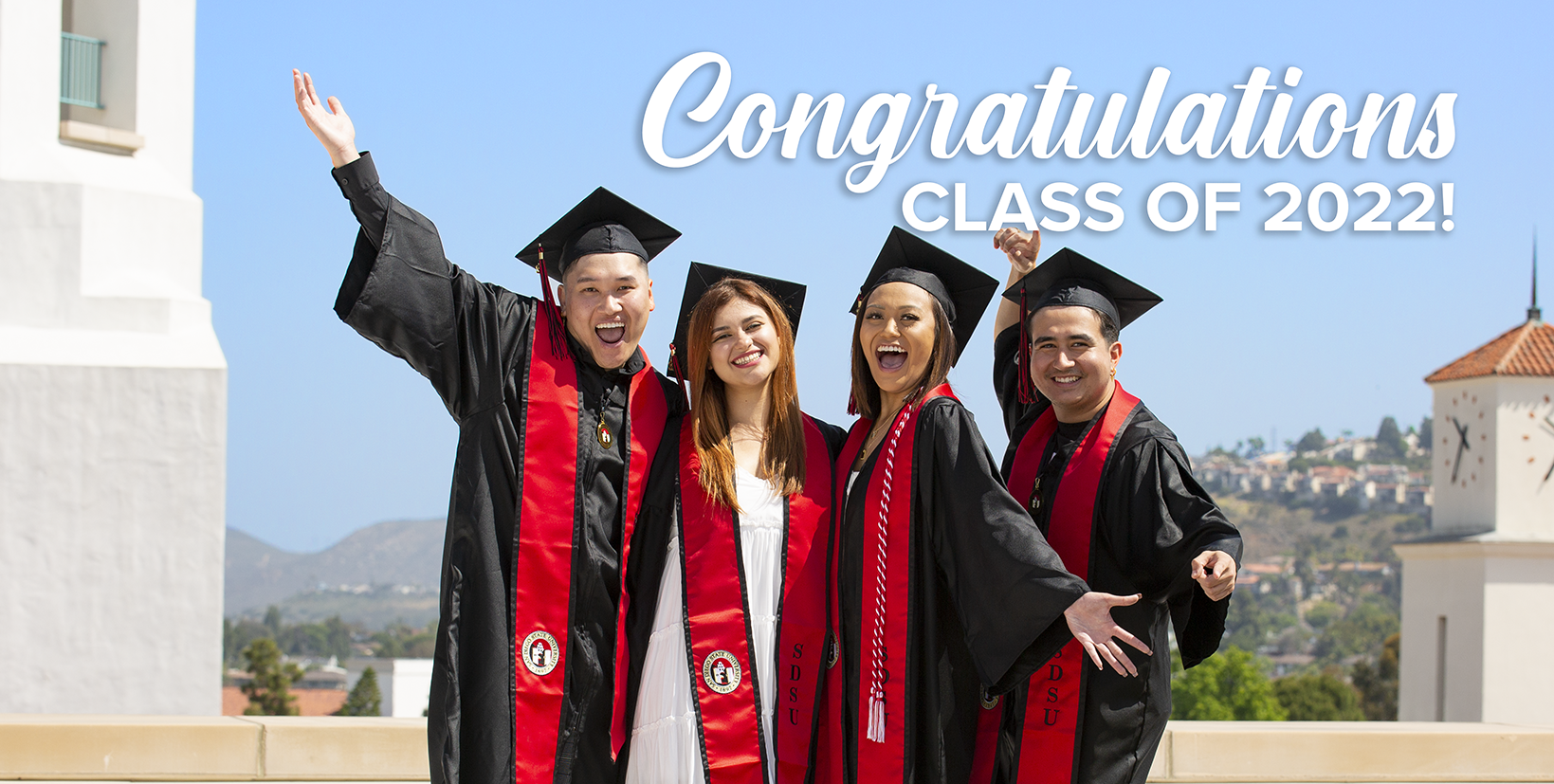 COMMENCEMENT HONORS SDSU GRADS!
Congratulations to the San Diego State University Class of 2022! This month, we celebrate your accomplishments at Commencement from May 13-15 at Viejas Arena for San Diego campus students.

Graduation season kicks off at the SDSU Imperial Valley Campus on May 12 at 7 p.m. on the Rollie Carrillo Quad.

Find everything you need to know about the various Commencement exercises on the Commencement website, including how to get tickets, where to buy your cap and gown and information for families and guests.

Graduates, please take a second to fill out the SDSU Outcomes Survey beginning May 2! The first 150 students who fill out the survey will receive a $5 Starbucks gift card. Your feedback will give you a chance to have your voice heard and help future Aztec grads.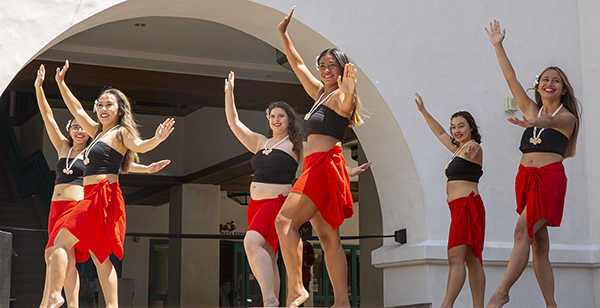 APIDA HERITAGE MONTH
May is Asian Pacific Islander Desi American Heritage Month, which serves as a national celebration of the history, contributions and achievements of the APIDA communities. APIDA Heritage Month was designated to commemorate the first Japanese immigration to the United States on May 7, 1853, while also honoring the Chinese immigrants who worked to complete the transcontinental railroad on May 10, 1869.

Come celebrate the month with the APIDA Resource Center, which will have a slate of events to celebrate the month including an APIDA Graduation Celebration held on May 8 from 5 to 8 p.m. at Templo Mayor. Please register online by May 6 to participate.
Visit the APIDA Resource Center for more events.
MAY NEWS IN BRIEF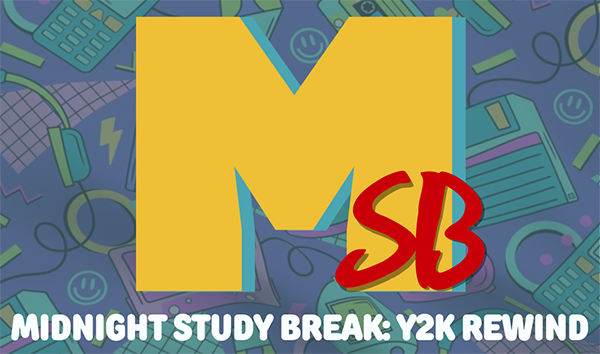 TAKE A Y2K BREAK BEFORE FINALS
The aughts called. They want their flip phone back.

Before diving into finals May 6-12, rewind to Y2K with Midnight Study Break on May 5!

It will be a full night of your favorite childhood games, competitions like music trivia and free food.

Opportunity drawings for gift cards and themed prizes will be held all night long! Travel back in time from 9 p.m. to 1 a.m. May 5 at Montezuma Hall. Hope 2 c u there!

Visit the Aztec Nights for more on this and other upcoming student events.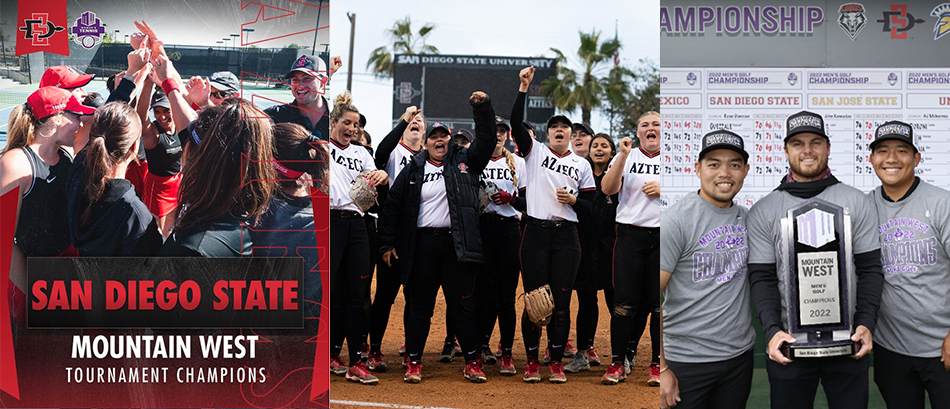 AZTEC SPRING SPORTS ARE ON FIRE!
While you've been getting ready for finals, your San Diego State spring sports teams have been dominating the competition!

The Aztec men's golf and women's tennis teams just wrapped up Mountain West Conference champions and have now advanced to their respective NCAA tournament brackets.
And your women's softball team, led by dominant senior Maggie Balint, is on its way to a Mountain West Conference regular season title and a return to the NCAA D1 Softball Tournament for the first time since 2015.
Head to goaztecs.com for more details!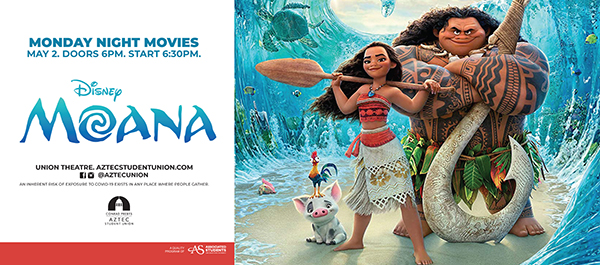 Monday Night Movies Presents Disney's "Moana"
Join us at the Conrad Prebys Aztec Student Union Theatre at 6:30 p.m. May 2 for a screening of Disney's animated classic "Moana." The movie is free and snacks will be provided.

Monday Night Movies is one of the Associated Student Union Board's signature monthly events.
Students are also invited to the last Nooner of the semester on May 4 in the Goldberg Courtyard of the Conrad Prebys Aztec Student Union from noon to 1 p.m. Sit and relax while student band Blank Space provides lunchtime entertainment.
CALENDAR