Getting Involved with Career Services
Welcome, SDSU alumni! You are one of the university's greatest resources, and current students are eager to learn from you!
As an alumni, you can share your personal and professional journey, experiences and knowledge with students by providing insight about your industry, offering job-search tips, and giving guidance to those just beginning their career endeavor.
There are several ways that Career Services can connect you to current students:
Hire an Aztec Intern
Are you looking to post a paid internship or full-time opportunity? You can do so by creating a free employer account on Handshake.
For more information:
Mentor an Aztec
Register for the Aztec Mentor Program to become a mentor to a junior, senior, or graduate student for one semester (an 8- to 12-hour commitment during Fall or Spring). Additionally, throughout the year you can serve as a professional resource whom SDSU students can contact for informational interviews.
Please encourage other alumni you may know to sign up as well!
For more information: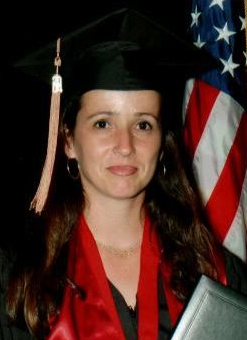 Gabriella Gomez, '04, graduated with an accounting degree and immediately began working for Sempra Energy. Gomez is a volunteer mentor for Sempra's mentorship award program with SDSU and is mentoring a finance student for the 2013-14 academic year. She enjoys giving back to SDSU and sharing her gratitude and passion for her alma mater. [Learn more.]
Participate in Career Services Events
Career Fairs, information sessions, and on-campus interviewing are a few of the ways that your company or organization can use Career Services to promote your brand to — and engage with — current Aztecs.
For more information: