Career Resources for Veterans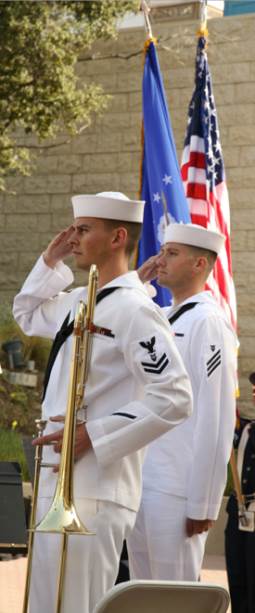 This should be your starting point for information and assistance in your career development and management. Through partnerships, education, and programming, we provide current Aztecs and Aztec alumni with many opportunities to define, develop and realize their career potential. We also work closely with employers and community partners to fill important staffing and internship positions from within the diverse and talented Aztec student body. SDSU
Career Services connects you with employers about their recruiting needs.
We partner with the Joan and Art Barron Veterans Center, Student Veteran Organization, Troops to Engineers, and others to help us in planning programs that meet our student veterans' needs.
SDSU Career Services Offers:
Career networking opportunities with employers, alumni, campus and community resources recruiting veterans
Assistance with internships and full-time employment
Information panels and events that discuss your transferable military skills (for example, security clearance access and leadership experience)
Online resources

such as Big Interview, LinkedIn and Glass Door to help you with career preparation
Group and individual resumé reviews to help you communicate your military skills to employers
AMP Aztec Mentor Program provides an opportunity for students to gain valuable guidance on a variety of career-related topics including one-on-one advice, networking, interviewing and job shadowing.
Handshake is SDSU Career Services' powerful recruiting platform for San Diego State University students and alumni. Handshake uses cutting edge technology to help you more easily connect with employers and source jobs, internships, event information, and On-Campus Recruiting (OCR) opportunities.
Student Veteran Organization at San Diego State University - The Student Veteran Organization exists as the cultural niche for all veteran and military affiliated students at SDSU. The organization seeks to provide student veterans and other military affiliated students with the opportunity to connect with and support each other. Organization members promote camaraderie and personal growth through regular meetings, social events, and community service activities, both on and off campus.
Veteran Alumni Organization at San Diego State University - The Veteran Alumni Organization exists to further the interests of veteran and military affiliated alumni. The organization seeks to strengthen the connection between veteran and military affiliated alumni and current students in addition to establishing a closer connection between veteran alumni and the University.
VetSuccess on Campus is a partnered effort by SDSU and VBA to provide additional support and resources to the increased number of veterans accessing benefits to attend school and to assist in facilitating their educational success.
Resources
The largest source of transition assistance: information, jobs, and tools for today's separating military. On this career site for military veterans, service members can find the resources needed to transition from their much appreciated military service, to the perfect civilian career.
VA for Vets — VA for Vets works to help veterans and transitioning military service personnel find employment within the federal and non-profit sectors. The site has lots of helpful tools like career assessments, resume-building help, and tips on how to translate your military skills to marketable job qualifications.
SDSU ranks high for vets
SDSU is dedicated to serving veteran students on and off campus.
Career Services Support
Contact [email protected]