Support for LGBTQIA+ Students
Career Services is devoted to assisting and supporting LGBTQIA+ individuals throughout the career development process. Career Services counselors are trained to assist LGBTQIA+ students with career goals and LGBTQIA+ friendly resumés.
We partner with the Pride Center to present programs of interest to the LGBTQIA+ community.
Online LGBTQIA+ resources
Whether you are a student pursuing an LGBTQIA+ major or an LGBTQ+ student, the following links should prove to be helpful when seeking information about employment or general LGBTQIA+ resources:

What does LGBTQIA+ stand for?
It's an acronym for the Lesbian, Gay, Bisexual, Transgender, Queer/Questioning, Intersex, and Asexual communities. The plus (+) indicates the inclusion of all identities within the umbrella, including allies.
Your Career Services Contact
Melissa Gonzalez
[email protected]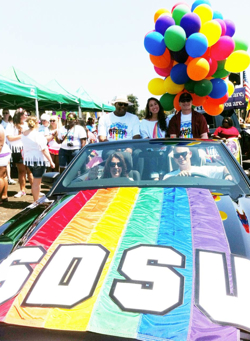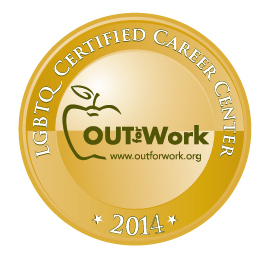 SDSU an LGBTQIA+ friendly campus
Career Services holds a Gold Certification from OUT for Work, a national organization that assesses the LGBTQIA+ friendliness of university career centers.