Our Staff
Stephanie Guarino Lynch, M.A.
she, her, hers
Director of Well-being & Health Promotion
Stephanie is a proud San Diego State University alum, having completed her bachelor's degree at SDSU in Interdisciplinary Studies. Stephanie received her master's degree in Higher Education Leadership from the University of San Diego, where Stephanie then worked with the USD Center for Health and Wellness Promotion for ten years, serving as the Director for Health Promotion for the last six years. Stephanie has experience leading and collaborating on many campus initiatives and programs focused on the enhancement of student well-being and success, particularly those tied to alcohol and other drug use, sexual violence prevention, and mental health promotion.
Stephanie is committed to a campus-wide approach to health promotion and strives to meet the complex and evolving needs of our diverse student community through a lens of active anti-racism and health equity. Stephanie is passionate about supporting students through the transformative growth of their college journey and she loves getting to do so through health promotion!
Stephanie enjoys spending time with her partner, two daughters and her pup exploring San Diego.
Contact: [email protected]
---
James Lange, Ph.D.
he, him, his
Coordinator of AOD Initiatives
Dr. Lange is an internationally recognized researcher in the Alcohol and Other Drug (AOD) abuse field. He has expertise in both legal and illegal drugs, as well as alcohol and tobacco issues.
Dr. Lange is a member of the American Academy of Health Behavior. Dr. Lange also has the following academic and research appointments at SDSU:
Adjunct professor in the Department of Psychology and School of Social Work
Doctoral faculty in the School of Public Health
Research Fellow in the Center for AOD Studies and Services
In addition to his appointment at SDSU, Dr. Lange serves as the Executive Director of the Higher Education Center for Alcohol and Drug Misuse Prevention and Recovery at The Ohio State University.
Contact: [email protected]
---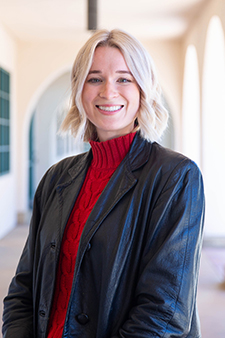 Lauren Bossi, MPH, CHES, FPHW
she, her, hers
Health Promotion SpecialisT - Sexual health
Lauren is a Health Promotion Specialist focusing on sexual well-being. The majority of her work centers on contraception options counseling, sexually transmitted infections/diseases education, pregnancy options counseling, & ensuring equitable access to safer sex resources. She provides tailored one-on-one health education sessions and group presentations with the aim of empowering students to make the choices that work best for their unique life circumstances.
Lauren also leads the Peer Health Education (PHE) program at SDSU where students learn to facilitate healthy behavior changes for their on-campus peers and gain valuable experience in the health promotion space. If you are interested in joining PHE, feel free to reach out to her or apply directly on our website!
Lauren is a Connecticut native who earned her bachelor's degree in marketing from the University of Hartford. In 2020, she graduated from San Diego State University with her Master of Public Health degree with an emphasis in Health Promotion and Behavioral Sciences.
Contact: [email protected]
---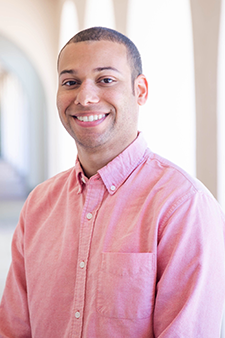 Aaron Brown, MBA, MPH, CHES
he, him, his
HEALTH PROMOTION SPECIALIST - ALCOHOL and OTHER DRUGS
Aaron is a Health Promotion Specialist focused on Alcohol and Other Drugs (AOD) Initiatives. A majority of his work focuses on harm reduction approaches and equitable access to resources. He serves as a member of the AOD Task Force, a member of the Presidential Task Force for Hazing Prevention, and an advocate for all SDSU students.
Aaron completed his Bachelor of Science in Kinesiology and Health Sciences at The College of William and Mary and received his Master of Public Health degree with a concentration in Epidemiology from George Mason University. He recently received a Master of Business Administration with a concentration in Health Services Administration from San Diego State University.
Contact: [email protected]
---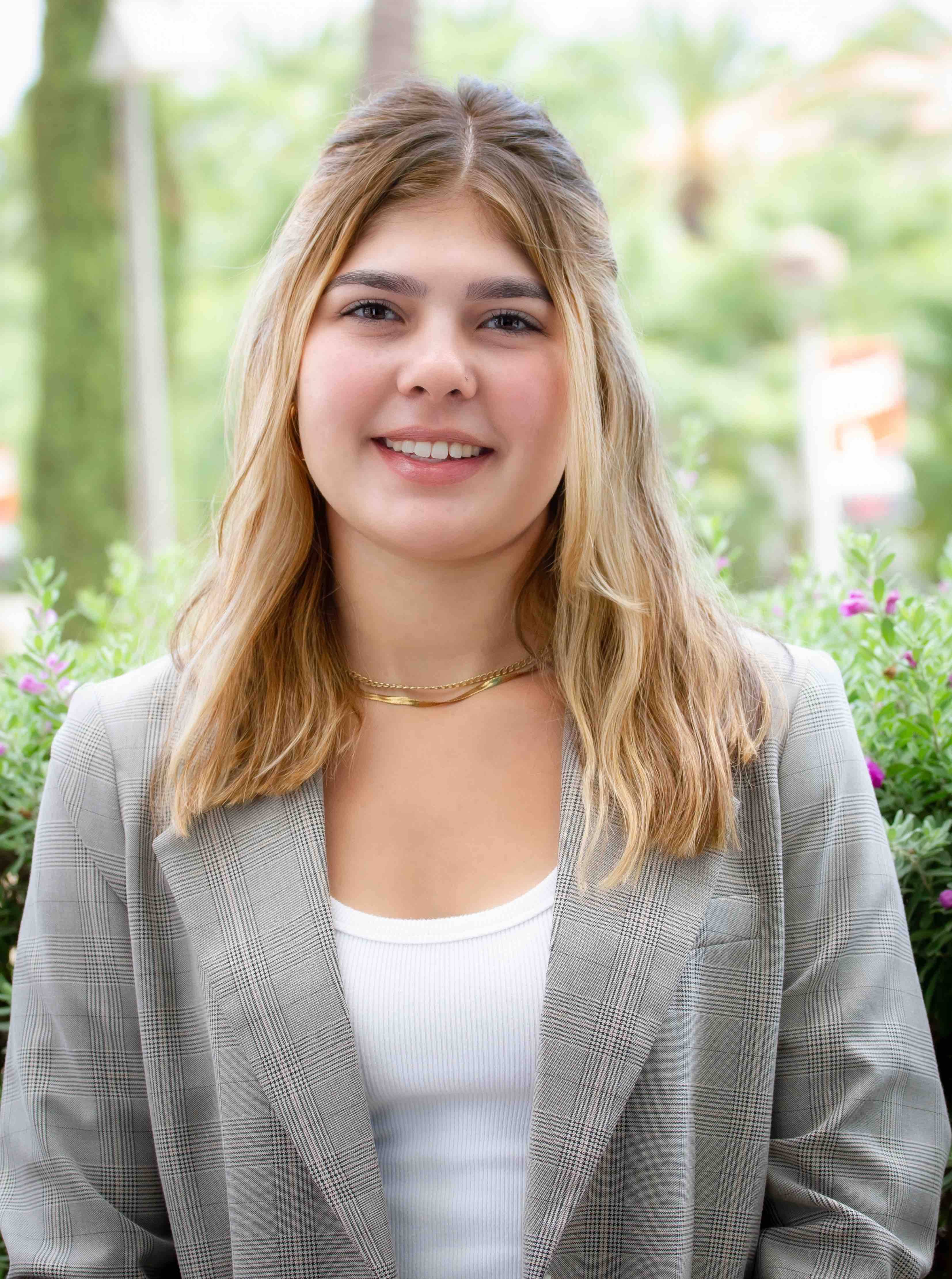 Daniella Dedeitch, MPH, CHES
she, her, hers
Health Literacy and Outreach COORDINATOR
Dani is a Health Promotion Specialist focused on Health Literacy and Outreach initiatives. Her work centers around equipping students with the tools and knowledge necessary to make informed choices with their health and navigate the complex healthcare system. Dani is passionate about empowering students to advocate for themselves and be proactive with their health and wellness, as well as provide resources. She offers healthcare enrollment assistance, referral guidance both on campus and in the community, and health literacy education.
Dani completed her Bachelor's degree in Interdisciplinary Studies with an emphasis in Biology, Psychology, and Public Health at San Diego State University. She received her Master's in Public Health degree with a concentration in Health Promotion and Education from California State University San Marcos.
Contact: [email protected]
---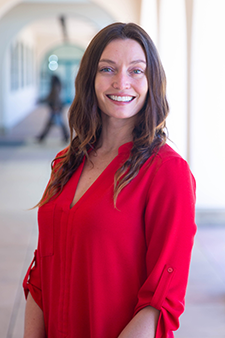 Tyler Rolling, MS, RD
she, her, hers
Health Education specialist - Nutrition
Tyler Rolling is a Registered Dietitian and a Certified Intuitive Eating Counselor. She works as a Health Promotion Specialist specializing in nutrition. She received her Bachelor's in Nutrition and Dietetics from Florida State University and completed her Masters in Nutrition Science from San Diego State University.
Tyler is passionate about facilitating positive behavior change and motivating students to take charge of their health. She provides one-on-one nutrition education sessions and hosts hands-on cooking classes, utilizing Mobi, The Mobile Demonstration Kitchen. Tyler also works alongside the Trader Joe's on campus to provide grocery store tours for students and trains our Peer Health Educators (PHEs) in nutrition basics and intuitive eating.
Fun fact: When she's not working with the SDSU community, you will find her in the pool performing synchronized swimming for the Aqualillies, an LA-based water entertainment company!
Contact: [email protected]
---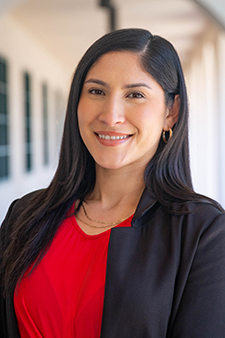 Miriam Rodriguez
she, her, hers
Health Promotion Specialist - recovery
Miriam is a Health Promotion Specialist focusing on our students who are currently in or seeking recovery. She provides a safe place for students to have one on one coaching sessions as well as weekly recovery group meetings. She offers presentations and educational workshops on campus to increase prevention and awareness on substance misuse and behavioral disorders. Miriam will be providing education and outreach opportunities to our peer health educator on campus for which she is currently accepting students.
Miriam is a San Diego native who studied and received her Bachelors of Science in Health Sciences with an emphasis in health education at California State University of Chico! She had the opportunity to go through the MD Anderson Cancer Center training to become a Tobacco Specialist at the Medical college of Georgia, Motivational Interviewing with Zimmer Biomet Medical company and lastly the Self-management and Recovery Training to better serve our student population in need of recovery support.
Contact: [email protected]
---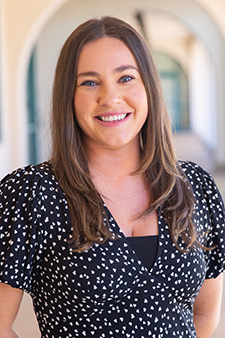 Madison Anderson, MPH, FPHW
she, her, hers
Student Life Health & Safety Coordinator
Madi is the inaugural Student Life Health and Safety Coordinator, working collaboratively with the Center for Fraternity and Sorority Life, Well-being and Health Promotion, and the Center for Student Organizations and Activities. Madi supports a variety of health and safety initiatives impacting student safety and well-being.
Madi teaches two Peer Health Education courses at SDSU: FratMANers (Fraternity Men Against Negative Environments and Rape Situations) and SISSTER (Sororities Invested in Survivor Support, Training, and Ending Rape culture). These programs aim to teach SDSU students within Greek Life how to be advocates and leaders for sexual violence prevention, peer health education, and victim/survivor support. If you are interested in learning more about FratMANers or SISSTER, please reach out to Madi!
Madi obtained her Bachelors in Psychology and Women's and Gender Studies from Sonoma State University and her Masters in Public Health, Health Promotion and Behavioral Sciences, from San Diego State University. Fun fact, she started her WHP career as an intern! In her free time, she enjoys doing interior design projects and hanging out with her two poodles Frankie and Fern.
Contact: [email protected]