Mental and Emotional Health
While college can be an exciting time, "it can also be overwhelming and stressful. Depression, anxiety, substance use, and eating disorders are common mental health issues on college campuses." — American Psychiatric Association
Resources:
Below are some campus resources that can help you maintain positive mental and emotional health during your years at SDSU.
Counseling & Psychological Services: C&PS helps students benefit fully from their college experience by supporting their personal, social, and emotional well-being. C&PS also provides consultation and referral services to students, staff, faculty and parents.

C&PS offers anonymous online screenings for:

Depression: Feeling empty, hopeless?
Post-traumatic stress disorder: Troubled by traumatic events? Coping with Trauma?
Bipolar disorder: Experiencing mood swings from very high to very low?
Generalized anxiety disorder: Constantly worried, anxious?
Alcohol and other drugs: Learn about resources on and off campus for help with issues related to alcohol and other drugs.
Disordered eating, body image, over-exercise: Find resources to help you deal with related issues. Counseling & Psychological Services offers an anonymous online screening for:

Online Screenings for Eating Disorders: Afraid of gaining weight or concerned about your eating habits?

Healthy relationships: Learn about resources on campus to help you develop and maintain healthy interpersonal relationships and a satisfying social life.
Positive health and wellness strategies: Learn lots of positive ways to get and stay healthy, including ways to dine healthy on campus, exercise resources on campus, and more!
Sleep strategies: Learn how inadequate sleep detracts from student success, and get helpful suggestions for improving your quality of life through good sleep habits.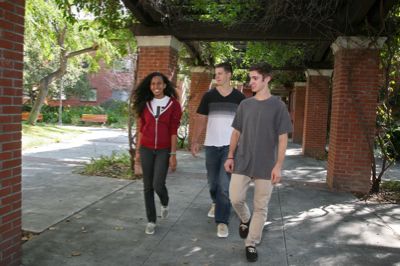 Free brochures & fliers
Health Promotion offers a variety of free informational brochures and fliers on topics related to psychological well-being.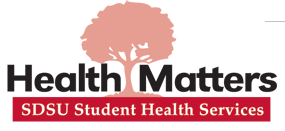 Visit the American College Health Association Mental Health page for an index of resources on this topic. Resources include programs, publications, guidelines, and more.

---
Taking Control
"Taking control of your emotional health involves realizing that choices you make about sleep, diet and exercise can have a direct impact on your emotions and state of mind. It also means being proactive when you are concerned about your thoughts or feelings. When unaddressed, mental health problems like depression, bipolar disorder, anxiety disorders, eating disorders and addiction can make it hard to do well or feel good. The good news is that these problems are treatable and getting help is the first step towards feeling better and moving forward."
---