Sexual Violence Prevention Awareness & Resources
Learn about on-campus events that promote sexual violence awareness, what constitutes consent, resources for victims of sexual violence, and more.
Find resources to learn about:
Consent
Consent for any sexual activity is crucial for preventing sexual coercion and unwanted sexual behavior. Learn what consent is, and isn't — and why it's important.
Resources for victims
Have you or a friend been the victim of an assault? Find resources and help.
Presentations
Learn about the free sexual violence presentations available for your student group.
Events on campus
Related calendar events throughout the year include Sexual Awareness Month each April, RAINN Day in September, and the White Ribbon Campaign in December.
---
Get Involved!
Get involved in sexual violence awareness and prevention by joining one of these campus groups:
Preventing sexual assault and violence
The proper response to friends or family members who may become victim of rape, sexual assault and or domestic violence

FratMANers
FratMANers is a Peer Health Education program specifically for SDSU fraternity men. Its goal is to increase awareness about rape, potential rape situations and sexually coercive behavior while decreasing the acceptance of rape myths. FratMANers members are advocates on campus, educating their brothers and peers about violence against women and how they can be a part of the solution

SISSTER
SISSTER (Sororities Invested in Survivor Support, Training, and Ending Rape culture) is a Peer Health Education program that is offered for 2 units. This course aims to train sorority women to be successful leaders in sexual violence awareness, prevention, intervention, and survivor support. The women who are trained in this program do sexual violence prevention and education work on campus in formal and informal settings.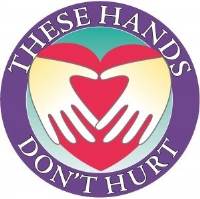 These Hands Don't Hurt
These Hands Don't Hurt is a violence awareness and prevention fair held at San Diego State University in April during National Sexual Assault Awareness Month. This is a free community event and everyone is encouraged to attend. Visit the These Hands Don't Hurt Facebook page.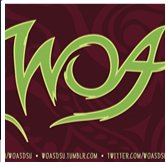 Womyn's Outreach Association (WOA)
The Andrea O'Donnell Womyn's Outreach Association is currently the only organization on campus with the explicit mission to empower and liberate the female student population of San Diego State University. Visit the Womyn's Outreach Association Facebook page.
Title IX compliance

San Diego State University does not discriminate on the basis of sex, gender, or sexual orientation in its education programs or activities. The safety of our students is our highest priority, and we are committed to ensuring that sexual violence stops on our campus and in the broader society. [more on Title IX SDSU]

Did you know?
The SDSU Police Department offers a Rape and Sexual Assault Workshop where you can learn hands-on defensive techniques against various types of assault using martial arts tactics. Learn about this workshop, as well as other safety resources.

Visit the American College Health Association Campus and Sexual Violence page for an index of resources on this topic. Resources include programs, publications, guidelines, and more.