Health Education Group Workshops
These informative workshops are a great way to learn about health and wellness in an easygoing group environment. Workshops take place weekly throughout the semester and are free with your student tuition.
How to attend
Workshops are generally 1 hour long and are offered on a drop-in basis. No appointment necessary. (Please check in 15 minutes prior to start time.)
Health education workshop options
SDSU Well-being & Health Promotion offers the following health education group workshops: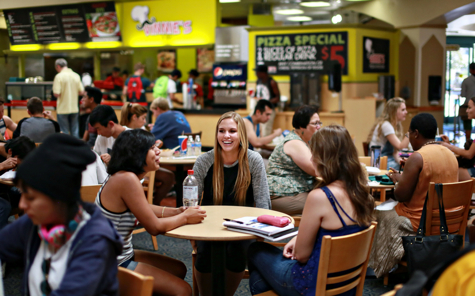 Eating Healthy at the Dining Room
Eating Healthy at the University Towers Kitchen (UTK)
Healthy Eating on Campus Walking Tour (2 tours available)

Aztec Student Union Walking Tour
East Commons Walking Tour

Mobile Demonstration Kitchen (Mobi) Well-being & Health Promotion's Mobile Demonstration Kitchen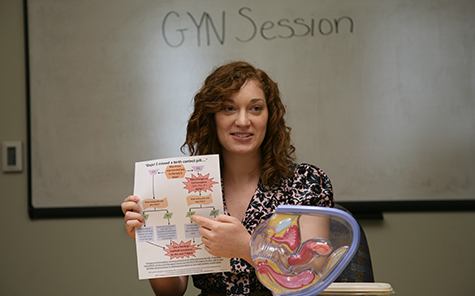 SDSU Well-being & Health Promotion offers GYN workshops for students. This workshop covers information about cervical screenings, pelvic exams, and birth control methods.
We will review in detail what will happen during a pelvic exam.
The workshop provides information on the pros and cons of various birth control methods and an explanation on how hormonal birth control works in the body.
Learn about sexually transmitted diseases prevention.
The workshop provides a variety of useful health tips.
See the

Well-being & Health Promotion events calendar

for specific times and locations of workshops.
Visit the American College Health Association General Health Information page and Nutrition page for programs, publications, guidelines, and more.