Get Involved:
Become a Financial Education Peer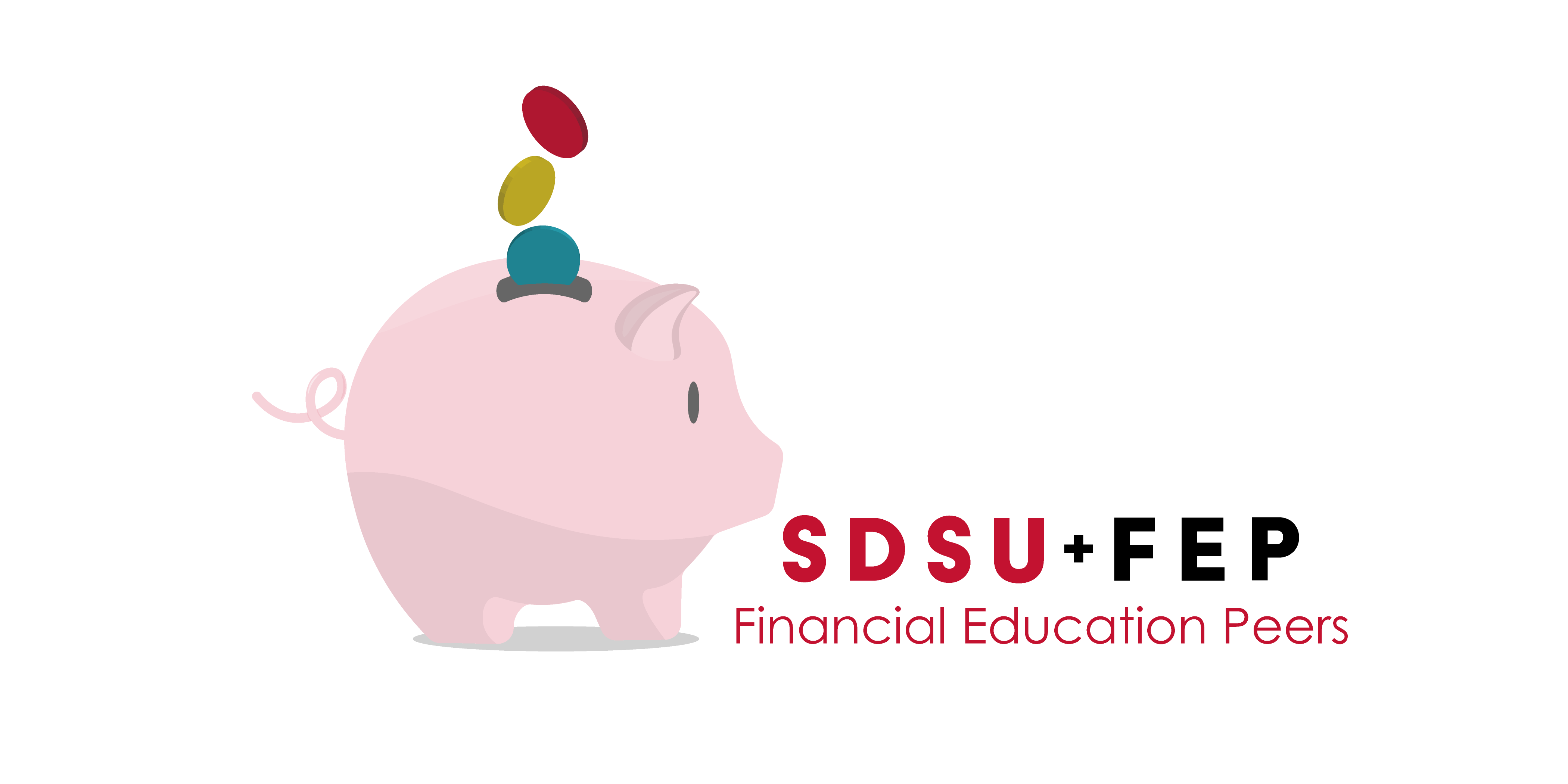 About the program
The mission of the Financial Education Peer Program is to empower students to achieve financial independence. The purpose of the Financial Education Peer Program is to educate college students on financial topics in order to give them the tools to have healthy financial habits.
We are recruiting!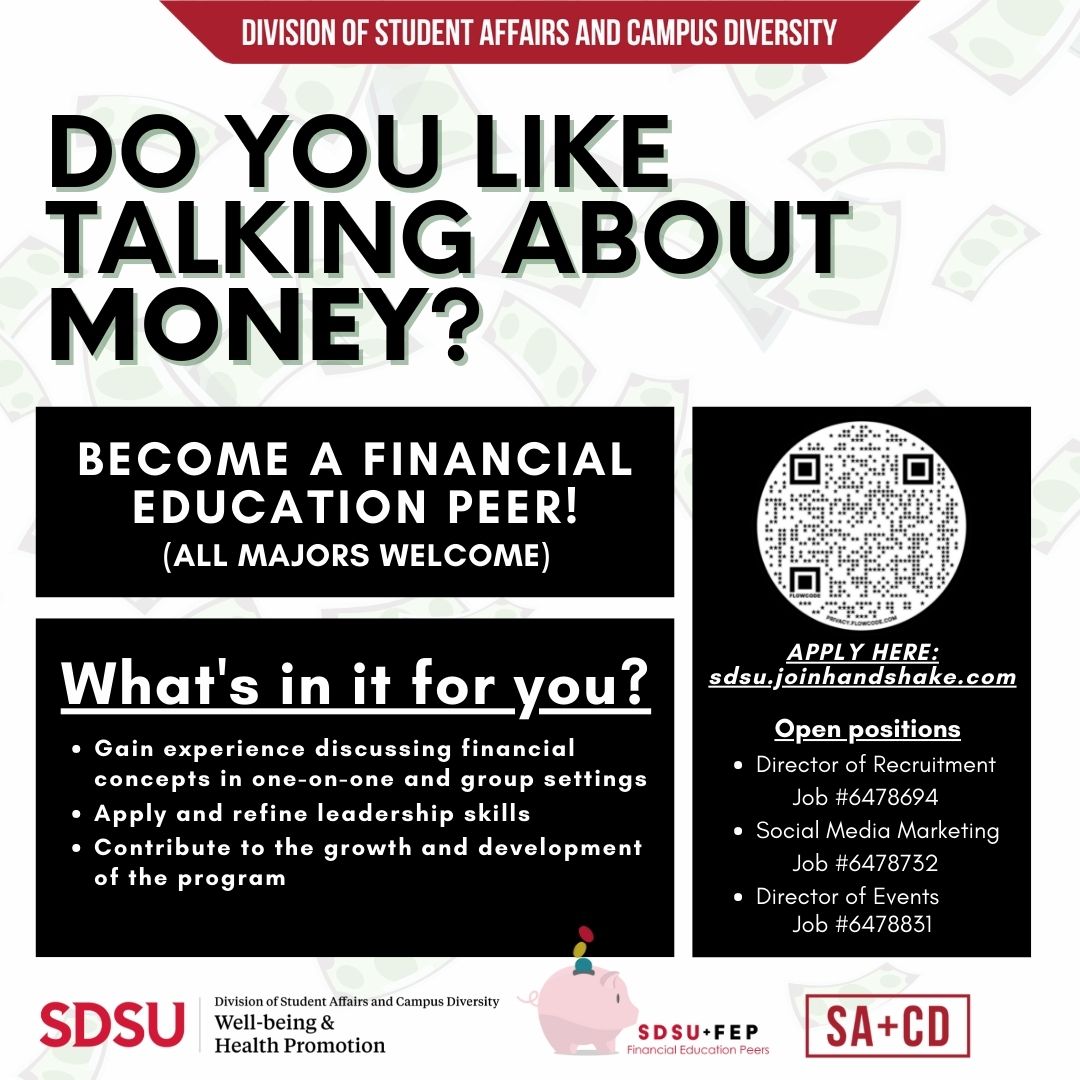 Do you like talking about money?
Become a Financial Education Peer (all majors welcome)!
What's in it for you?
Gain experience discussing financial concepts in one-on-one and group settings

Apply and refine leadership skills

Contribute to the growth and development of the program
Open positions:
Director of Recruitment - Job #6478694

Social Media Marketing Job #6478732


Director of Events - Job #6478831
Click the button below to apply via Handshake.
Topics include:
Building Credit
Budgeting
Student Loans/Financial Aid
Buying a Car
Renting an Apartment
Why Financial Education?
College students are often subject to significant financial distress. Student debt can be a looming challenge, especially with the rising costs of higher education, housing, bills, food, taking care of other dependents, and other basic expenses. Keeping up with these financial responsibilities can quickly become overwhelming, but ignoring them will only increase feelings of stress, anxiety, and fear. With so many things to juggle within a busy academic schedule, adding in some time every day to seek ways to improve Financial Education will help you feel less stress. Developing financially smart habits during college is a valuable investment to achieve your future goals.
Qualifications for involvement:
If you enjoy talking to others about money, are a student leader, and are passionate about finance, becoming a Financial Education peer is a great opportunity.