Public Safety - University Police
The SDSU Police Department is charged with safeguarding the campus community through proactive professional law enforcement and service delivery. The department provides a variety of services including blue emergency phones located around campus and a rape and sexual assault workshop.
Personal Safety & Awareness Workshop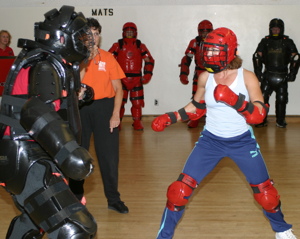 Public Safety offers a "Personal Safety & Awareness Workshop" for the university community.
The workshop teaches defensive techniques against various types of assault using easy, effective and proven self-defense/martial arts tactics.
Visit the SDSU University Police safety site for more information.
Staying safe on campus
For more information, visit the SDSU Police Department website.