Health & Wellness, Nutrition, Exercise
Learn lots of positive ways to get and stay healthy, including ways to dine healthy on campus, exercise resources on campus, and more!!
Featured Recipes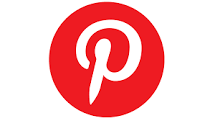 From the office of Well-being & Health Promotion. Choose from a variety of recipes below. For additional recipes check out our Pinterest page.
Exercise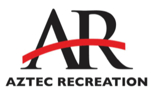 Aztec Recreation Center - Managed by Associated Students, the ARC offers a variety of fitness opportunities including group fitness, personal training, fitness orientation, and more. The Conrad Prebys Aztec Student Union is home to a satellite ARC Express, offering more campus fitness opportunities.
Nutrition
One-on-one education
Nutrition education sessions on meal planning, body image, food labels, grocery shopping on a budget, healthy eating on campus, and more.
Nutrition presentations
Learn about nutrition basics, healthy eating on campus and using your meal plan, as well as cooking healthy in the kitchen.
Eating healthy on campus workshops: Learn how easy it is to make healthy choices on campus!
Free Flyers
Health Promotion offers variety of free informational brochures and fliers on topics related to diet, exercise, and wellness.


The American College Health Association provides resources for programs, publications, guidelines, and more. Visit their site for information on:
---
Good wellness habits
"By doing things such as sleeping well, staying active, eating nutritious foods and taking time to relax, you can feel better and improve your state of mind. Good wellness habits make the ordinary pressures of college life easier to handle."