RADD

SDSU has received the College Spirit Award for outstanding public service to reduce drunk driving from RADD (Recording Artists Against Drunk Driving), the entertainment industry's voice for road safety.
The RADD California Coalition (RCC), of which SDSU is a founding partner, is a statewide initiative funded by the California Office of Traffic Safety to promote effective use of non-drinking designated drivers by Californians age 21-34.
RADD empowers celebrities and media partners to create positive attitudes about road safety. Founded in 1986, RADD advocates the use of designated drivers, seatbelts, and safe driving through control behind the wheel, making responsible behavior the norm.
College is RADD
College is RADD is a California College DUI Awareness Project by RADD®, the entertainment Industry's voice for road safety.
RADD's "Plan Ahead! Friends Don't Let Friends Drive Drunk… Do You?®" message encourages students to agree to use a designated driver, call a cab/friend or take public transportation before going out to socialize.
Local bars and restaurants participate by providing special "RADD Rewards" such as free sodas and food, to students who serve as the designated driver for their friends.
RADD staff trains college peer educators to conduct environmental risk-assessment studies in their communities and incorporate the messages and resources into their existing prevention efforts. College is RADD:
Is conducted in partnership with UC Irvine's Health Education Center
Is funded by a grant from the California Office of Traffic Safety, through the National Highway Traffic Safety Administration
The statewide project recruited 19 college campuses with an impressive combined enrollment of

over 462,000 students,

to promote alcohol-free driving through RADD's designated driver rewards program.
Learn more about

College is RADD.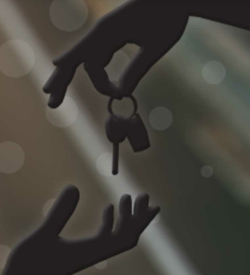 Follow RADD on Facebook