Graduate training opportunities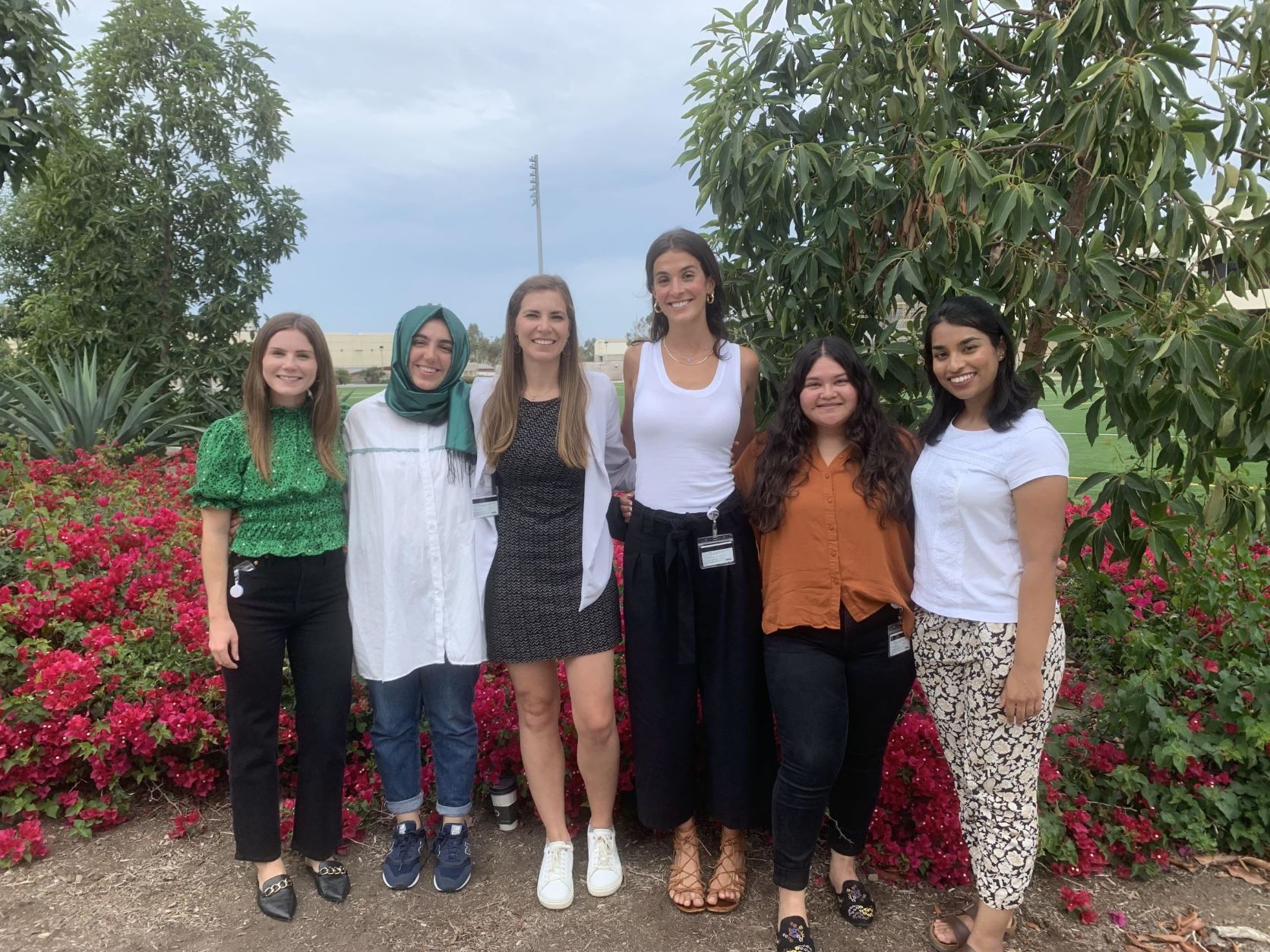 From left to right: Daylin Anderson, Nihan Eryonucu, Ashley Roth, Devin Hallquist, Kendra Barcenas, Zabreen Shaikh
Pre- and Post-Masters Training Opportunities in Marriage and Family Therapy, Professional Clinical Counseling, and Clinical Social Work
Counseling & Psychological Services at San Diego State University serves as a training site for pre-masters graduate students and post-masters associates who are working towards licensure as an LMFT, LCSW, or LPCC. Our licensed faculty members provide quality supervision and training in a supportive, collaborative environment. Learning opportunities focus on the provision of culturally competent, short-term therapy (individual, relational, and group); assessment and triage; crisis intervention; outreach to the university community; and teaching.
For more information about our training program, please read our flyer. Questions regarding the traineeship can be directed to Manuel Rivera, LMFT at 619-594-5220 or [email protected].
Doctoral Internship in Health Service Psychology
Counseling & Psychological Services is a member of the Association of Psychology Post-Doctoral and Internship Centers (APPIC). Our internship brochure is available for review, and we will be participating in the upcoming APPIC internship match cycle as program #2524. If you have any questions, please feel free to contact Dr. Doug Thomson at 619-594-5220 or [email protected]. This internship site agrees to abide by the APPIC policy that no person at this training facility will solicit, accept, or use any ranking-related information from any intern applicant. Please note that SDSU requires all employees to be vaccinated for Covid, or to provide a medical or religious exemption. Unvaccinated employees must submit to weekly Covid testing.