Graduate training opportunities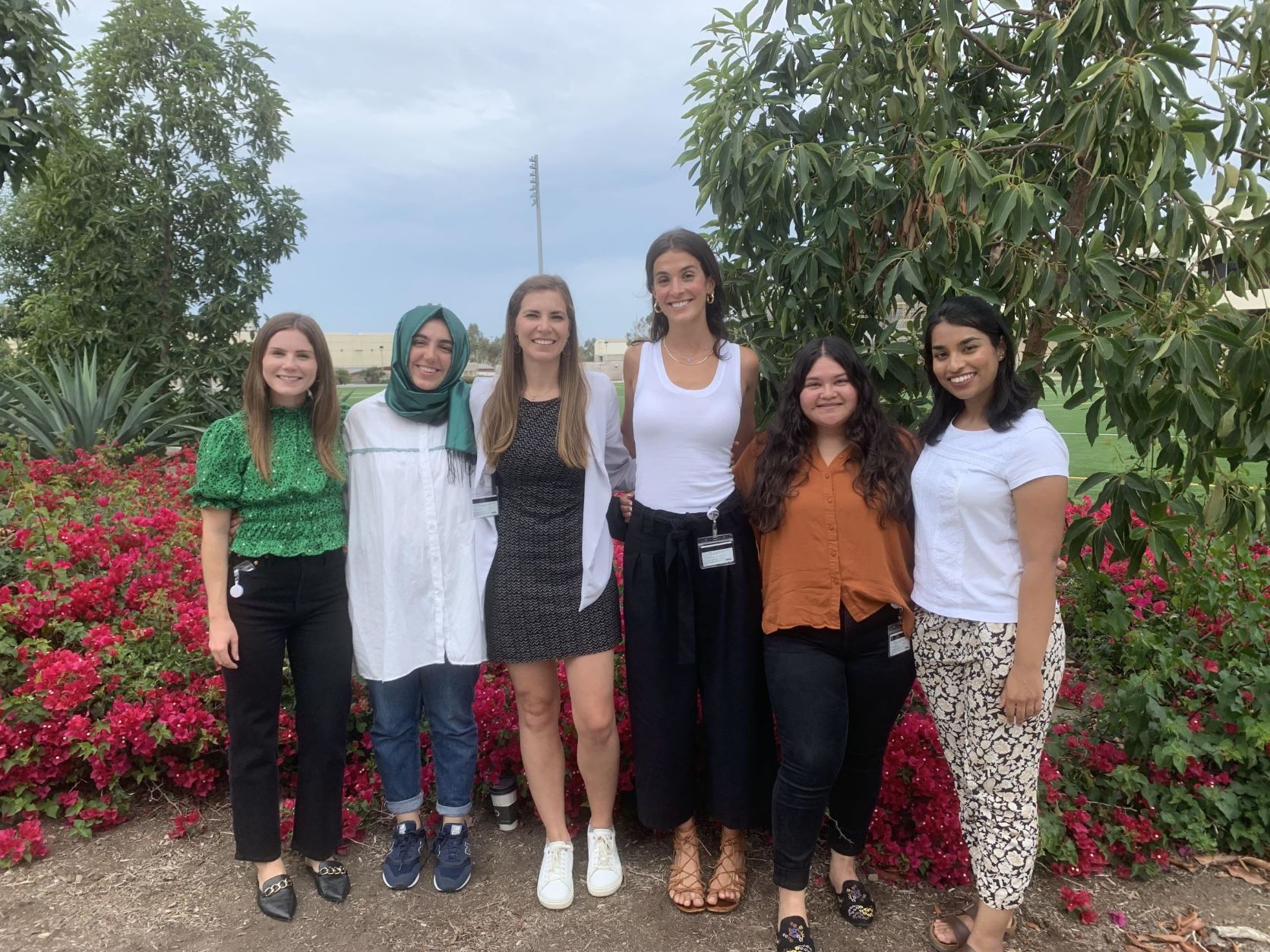 From left to right (2022-23 intern cohort): Daylin Anderson, Nihan Eryonucu, Ashley Roth, Devin Hallquist, Kendra Barcenas, Zabreen Shaikh
Pre- and Post-Masters Training Opportunities in Marriage and Family Therapy, Professional Clinical Counseling, and Clinical Social Work
Counseling & Psychological Services at San Diego State University serves as a training site for pre-masters graduate students and post-masters associates who are working towards licensure as an LMFT, LCSW, or LPCC. Our licensed faculty members provide quality supervision and training in a supportive, collaborative environment. Learning opportunities focus on the provision of culturally competent, short-term therapy (individual, relational, and group); assessment and triage; crisis intervention; outreach to the university community; and teaching.
For more information about our training program, please read our flyer. Questions regarding the traineeship can be directed to Maria Elena Garibay, LMFT at 619-594-5220.
Doctoral Internship in Health Service Psychology
Counseling & Psychological Services' doctoral internship program is a member of the Association of Psychology Post-Doctoral and Internship Centers (APPIC), and we will be participating in the upcoming APPIC internship match cycle as program #2524. This internship site agrees to abide by APPIC match policies, including that no person at this training facility will solicit, accept, or use any ranking-related information from any intern applicant.
Our internship brochure and training manual are available for review to get more detailed information regarding our site. Our brochure includes our Internship Admissions, Support, and Initial Placement data. If you have any questions, please feel free to contact Dr. Todd Carson at 619-594-5220 or [email protected].
Please note that our internship is not currently accredited by the American Psychological Association (APA). We have submitted our APA self-study materials, which are under review. For more information about our accreditation status with APA, please contact them directly at:
Office of Program Consultation and Accreditation
American Psychological Association
750 First Street, NE
Washington, DC 20002-4242
202-336-5979
Email: [email protected]
Web: apa.org/ed/accreditation