GROUPS & WORKSHOPS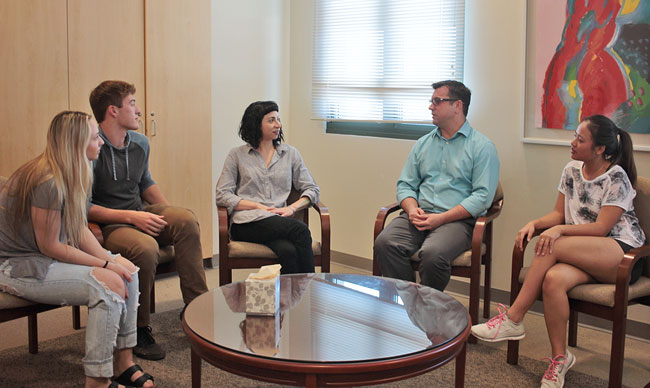 Groups and workshops address issues common to most university students and are designed to help students learn new ways to deal with challenging issues. These interactive and dynamic groups cover topics such as: creating satisfying relationships, mindfulness meditation, dealing with stress and improving mood.

Virtual Groups and Workshops for Spring 2021 Semester
All groups are hosted over HIPAA-compliant Zoom. To learn more about joining our groups, contact us at 619-594-5220 to schedule a phone consultation.
Please note these groups and workshops are not available for course credit or observation.
Student Groups & Meetings Outside of C&PS
Thursdays 1:00 - 2:00 pm PST
Active Minds is a student organization that is "changing the conversation about mental health." To join the organization, you just have to show up to the meeting! Stop by, help reduce the stigma surrounding mental health and learn about current trends in the mental health field.
Weekly, in-person meetings temporarily halted due to COVID-19 (Visit aasandiego.org for most up-to-date information)
Alcoholics Anonymous (AA) is a self-help organization that utilizes the 12-step program for recovering alcoholics. This is an open meeting to all, run by peers, who wish to discuss issues with substance abuse. C&PS therapists do not facilitate this space.