BOUNCE BACK RETENTION PROGRAM - A RESILIENCE-BASED CURRICULUM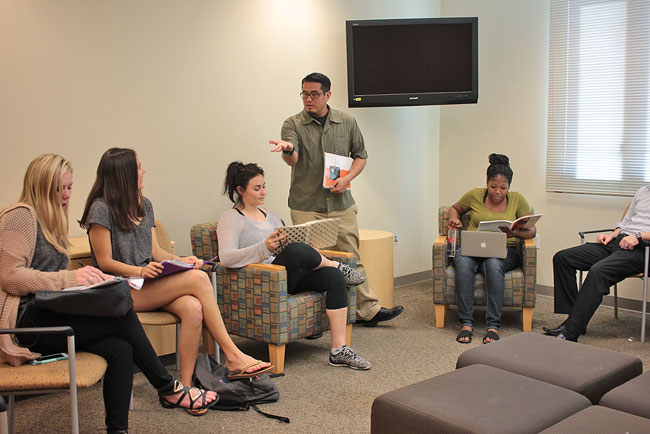 Bounce Back Retention Program Participant Information
We meet with small groups of students on academic probation. We meet once a week for 50 minutes for 15 weeks throughout the semester. Using a resilience-based approach, we teach various academic skills such as time management, test taking, and study skills. Working experientially, we teach how to increase resilience by strengthening the ability to bounce back from adversity.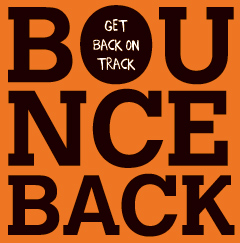 For other Universities and Colleges
Interested in implementing Bounce Back on your campus?
See the information about manuals, outcome results, pricing, etc.
Additionally, each small group has the opportunity to work with a peer resilience coach for additional support, guidance and motivation.
Students who participate in the Bounce Back retention program are less likely to be disqualified than students who choose to not participate.
Bounce Back is offered for 1 unit of course credit.

All Bounce Back class assignments and attendance standards must be satisfied.
Session options:

Mondays at 4 pm, Tuesdays at 9:30 am and 11 am, Wednesdays at 12 noon, Thursdays 3:30 pm, or Fridays at 10 am.
Location:

Counseling and Psychological Services, Calpulli Center, Suite 4401 (same building where Student Health Services is located).
Bounce Back classes start the first official day of classes each semester.
Bounce Back manuels are available for $51
Registration
Registration for Bounce Back

is the same as registration for all other SDSU classes, via the Web Portal at the designated day/time assigned to each student for registration. To find the days and times Bounce Back is offered, please search the semester schedule (use "Bounce Back" to search) or look in the General Studies section (Bounce Back is General Studies 255).
NOTE: BOUNCE BACK CLASSES ARE NOT AVAILABLE FOR STUDENTS SEEKING TO OBSERVE A GROUP FOR CLASS CREDIT.