CENTER FOR WELL-BEING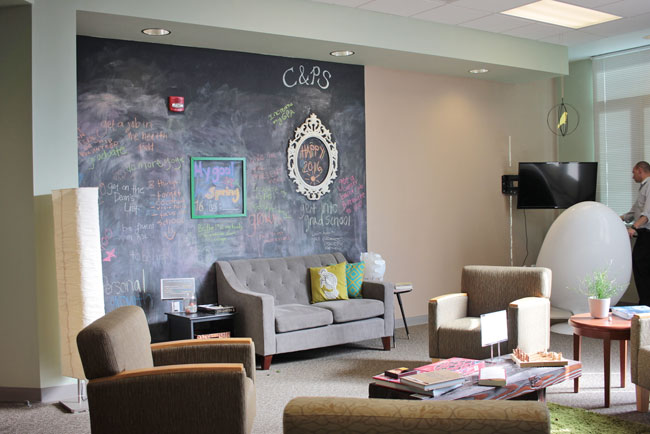 HOURS
Monday - Friday
8:00 am to 4:30 pm
Located at Calpulli Center, Room 4401, within Counseling & Psychological Services.
The Center for Well-Being offers a quiet place to relax. Whether you have a few minutes or a few hours, there is something here for everyone. Come in and explore! No appointment needed.
Introduction to the Center for Well-Being
The Center for Well-Being has lots to offer, including:
Alpha Chamber: Our alpha chamber consists of an egg-shaped chair with built-in speakers and a TV with a DVD of your choice. The DVD choices consist of varying topics to promote personal growth and relaxation by increasing alpha waves in the brain.
Massage Chair: Come in and relax in our state of the art massage chair. The chair has multiple settings that can massage different parts of your back and legs in a variety of ways.
Mental Stimulation: With our wide selection of books and pamphlets, information is at your fingertips along with a quiet reading area. Our books are organized by topic and include subjects ranging from self-improvement and multicultural issues. The books have been strategically chosen to cover a wide range of mental health topics and general pop culture issues.
Chalkboard Wall: Express yourself through art and color on a large chalkboard wall. Write your favorite quote and make a statement on a suggested topic. We have many colors and types of chalk available.
Journal: We have a journal for students to write in anonymously. Come in and share your thoughts or read what others have written. The journal is a great opportunity to express yourself in a way that you have not before.
Board Games: Come in, relax, and challenge your friends to a game of chess or checkers!
Computerized Discovery: Our computers have internet access, where you will be able to access our website that has online surveys and strength-based assessments.
Nurtured by Nature: Come relax outside in the comfortable patio furniture and soak up the sun. Clear your mind and sit in tranquility without having to think about anything other than being in the peace of the present moment.