TALK WITH A THERAPIST
Talk with a therapist on phone consultation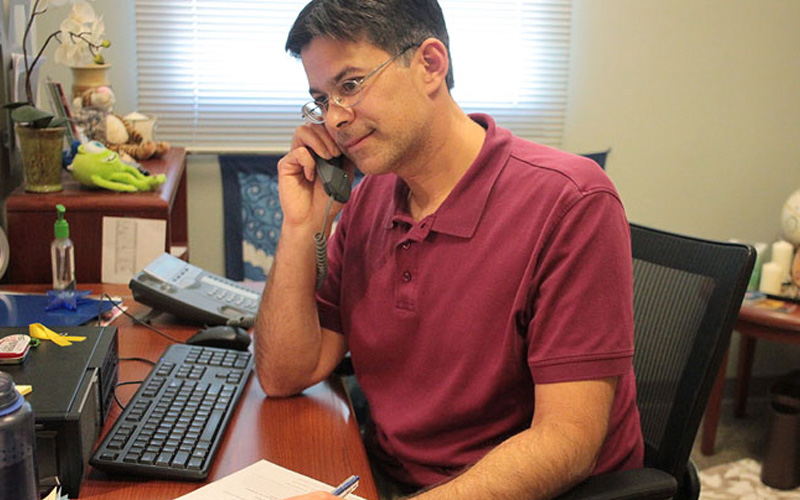 If you are considering counseling services for yourself or you are concerned about a friend, our therapists want to talk directly with you by phone for a 10-15 minute consultation. This conversation will allow the therapist to hear your concerns, identify options, and help find the best way for you to get the help you need. This might include getting scheduled for short-term individual or group counseling at C&PS, a referral to another on-campus department, and/or referral to a community mental health provider.
Please call our office at 619-594-5220 between the hours of 8 am and 4 pm and ask for a consultation with one of our therapists. In most cases, students are able to talk with a therapist that same day, but we will make alternative arrangements with you to connect on another day if we are unable to respond that same day.
In some situations, as well as after hours, it may make sense to contact the San Diego Access and Crisis Line directly. The San Diego Access & Crisis Line, a free 24-hour service, can be reached at 1-888- 724-7240. The well-trained professional staff there are not only available 24 hours a day for immediate assistance regarding a psychological emergency, but are also very skilled in locating additional counseling resources in our San Diego community that are available to you. You may also connect with the crisis line via online chat between 4-10 pm.
To learn more about the phone consultation process, please watch the video below.


Can't Call? The San Diego Access & Crisis Line offers online CHAT services Monday - Friday from 4 - 10 p.m.
---

Live Well Aztecs is a collaboration to support student health, wellness, and well-being and enhance the Aztec Experience.