ONE-ON-ONE EDUCATION:
Financial Education Peer Program
The mission of the Financial Education Peer Program is to empower students to achieve financial independence, increasing knowledge of financial topics, in order to give students the tools needed to have healthy financial habits. We have one-on-one sessions available as well as some great resources listed below.
One-on-one financial education topics include:
Building Credit
Budgeting
Banking
Student Loans/Financial Aid
Buying a Car
Renting an Apartment
Click below to sign up for one-on-one financial education:
Sign up for a one-on-one or call 619-594-4133 to schedule your personal appointment.
Meet our Peer Financial Educators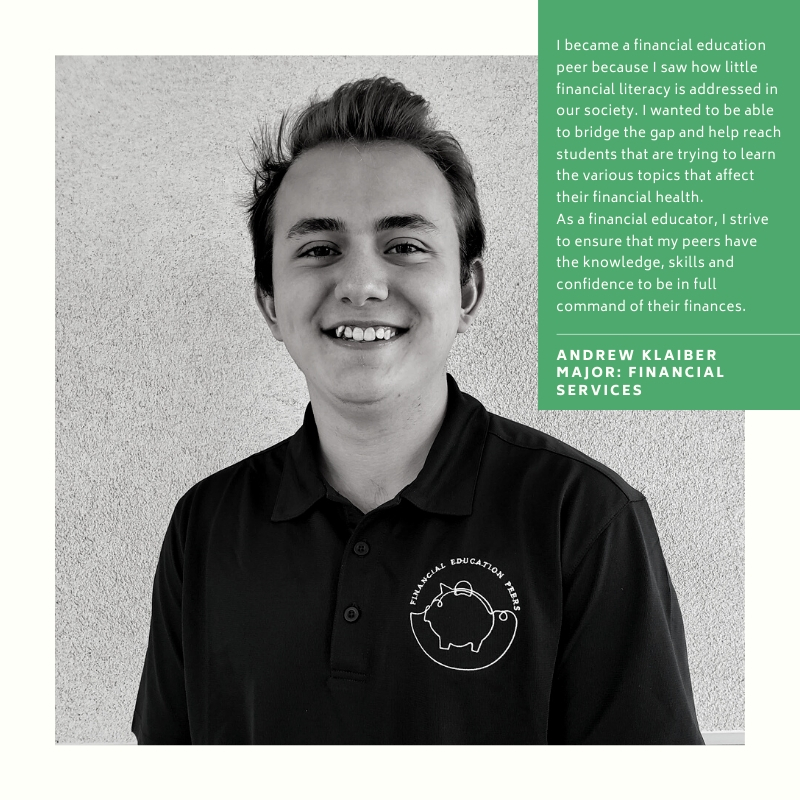 Andrew Klaiber
Major: Financial Services
I became a financial education peer because I saw how little financial literacy is addressed in our society. I wanted to be able to bridge the gap and help reach students that are trying to learn the various topics that affect their financial health.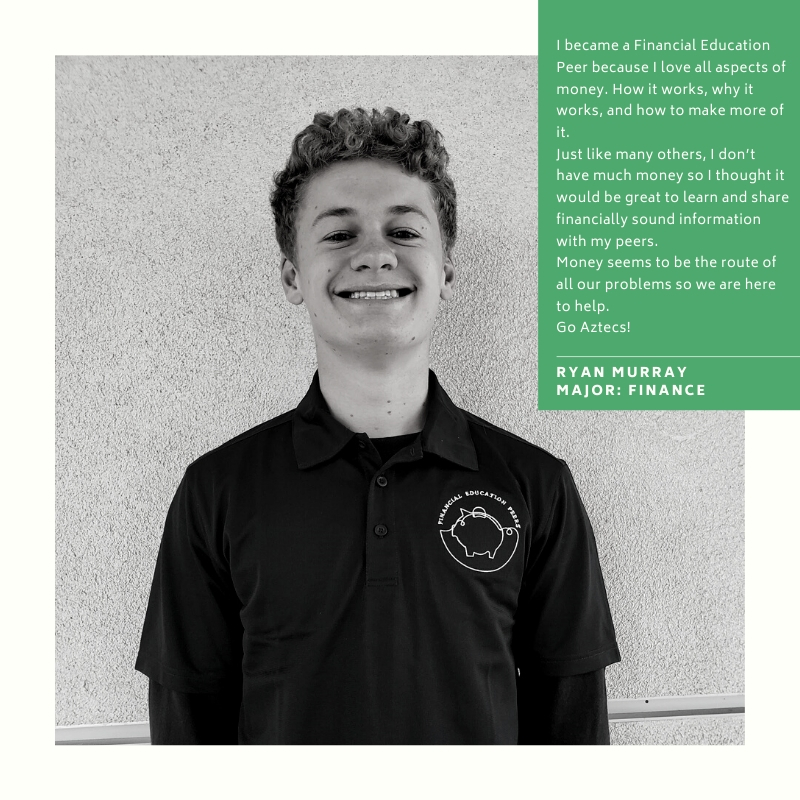 Ryan Murray
Major: FInance
I became a financial education peer because I love all aspects of money. How it works, why it works and how to make more of it.
Just like many others, I don't have much money so I thought it would be great to learn and share financially sound information with my peers.
Money seems to be the root of all our problems so we are here to help. Go Aztecs!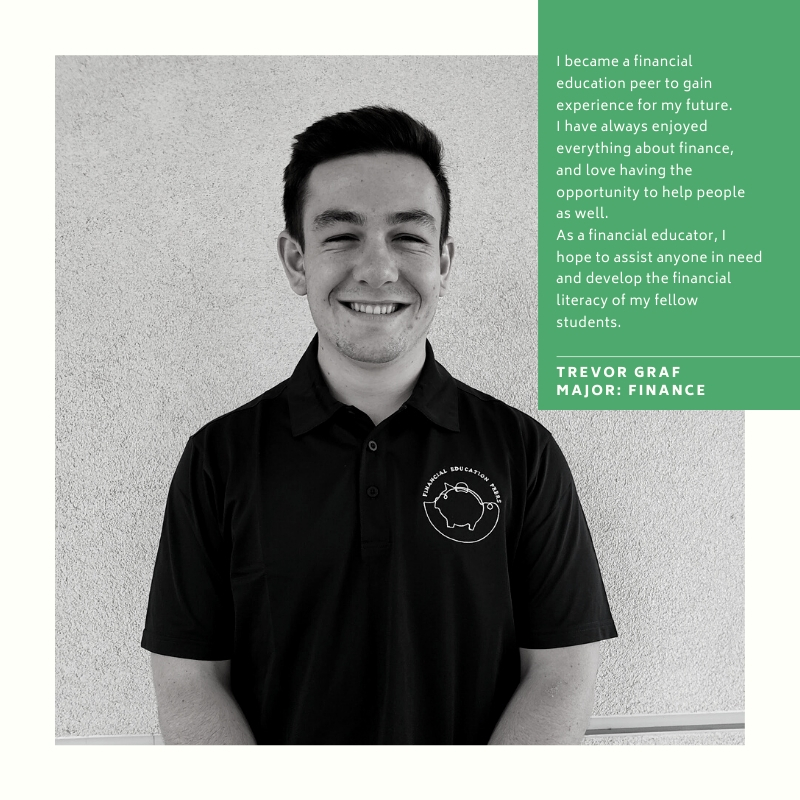 Trevor Graf
Major: Finance
I became a financial education peer to gain experience for my future. I have always enjoyed everything about finance and love having the opportunity to help people as well.
As a financial educator, I hope to assist anyone in need and develop the financial literacy of my fellow students.
Get Involved: Become a Financial Education Peer
Financial Resources
Economic Crisis Response Team
ECRT: Students can request assistance for an immediate food or housing crisis
CalFresh: Full-time and part-time students are encouraged to call CalFresh to connect with a representative who can answer questions and walk students through the pre-screening eligibility process.
Scholarships & Financial Aid