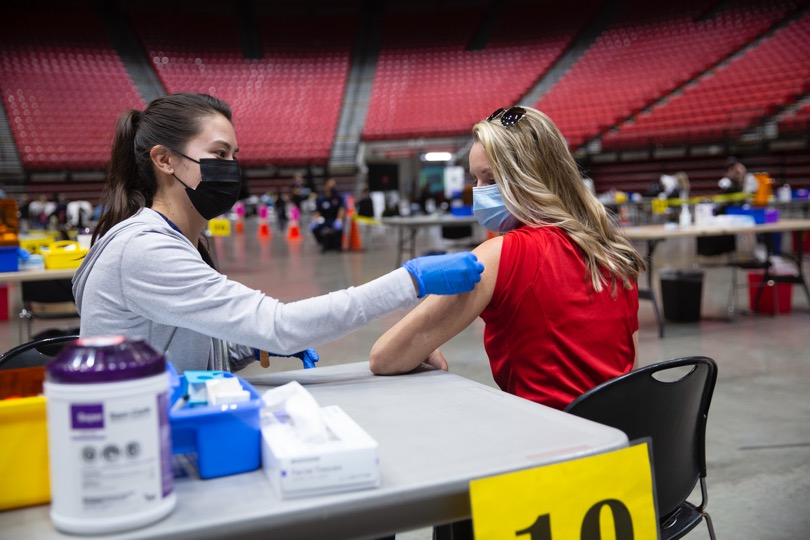 "The California State University (CSU) is committed to the protection of health and wellness of all students. To comply with this overarching goal, CSU campuses implement procedures to ensure that students are educated about and receive immunizations to prevent potentially serious and contagious diseases."
(CSU Executive Order 803, supplemental attachment)
CSU Vaccination Requirement
On April 22, the California State University system and University of California shared in a joint announcement that students, faculty and staff will be required to have a COVID-19 vaccine to be able to access campus facilities this fall.
The CSU, of which SDSU is part, indicated two important conditions for the requirement to be implemented: The requirement is contingent upon full approval of one or more vaccines by the U.S. Federal Drug Administration (FDA), and adequate availability of fully approved vaccines.
Additional information and guidance, including exceptions that will be offered for students, faculty and staff, is forthcoming and will be shared here.
What's Happening
deadline to submit proof of immunizations
Fall 2021 students must submit immunizations by the first day of the fall semester to avoid a hold on their Spring Registration.
Registration Holds
Students who are not compliant with the immunization requirement on the first day of the fall semester will have their account placed on hold. This will prevent registration for Spring 2022.