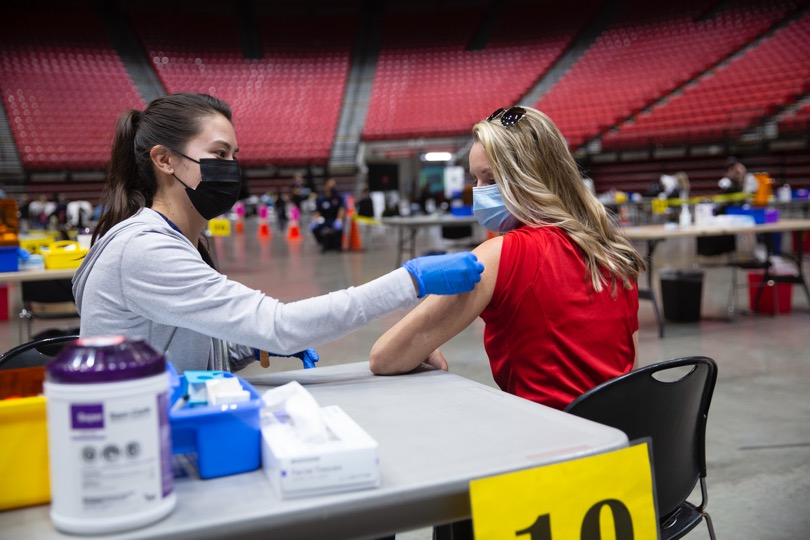 San Di
San Diego State Univeristy is committed to the protection of health and wellness of all students. To comply with this overarching goal, we have implemented procedures to ensure that students are educated about and receive immunizations to prevent potentially serious and contagious diseases.
Covid-19 Vaccination Requirement
The California State University system announced on Dec. 22, 2021 that all students, faculty and staff in the system will be required to have a COVID-19 primary vaccine series as well as a booster on file to access campus facilities and programs.
Eligible Population for a Booster Shot
If you have received your primary series less than 2 months ago, you are NOT yet eligible for a booster. Once you become eligible for the booster, you will be required to get the booster to meet this requirement.
Medical or Religious Exemptions
The COVID-19 vaccination requirement allows for students, faculty and staff to seek an exemption based on medical or religious grounds.
What's Happening
deadline to submit immunizations
All new Fall 2023 students must submit immunizations by July 15 to avoid a hold on their Spring 2023 registration.
Take action today and avoid any registration holds. Visit HealtheConnect to upload your immunization records.